Color magic: 9 tones and their meaning
---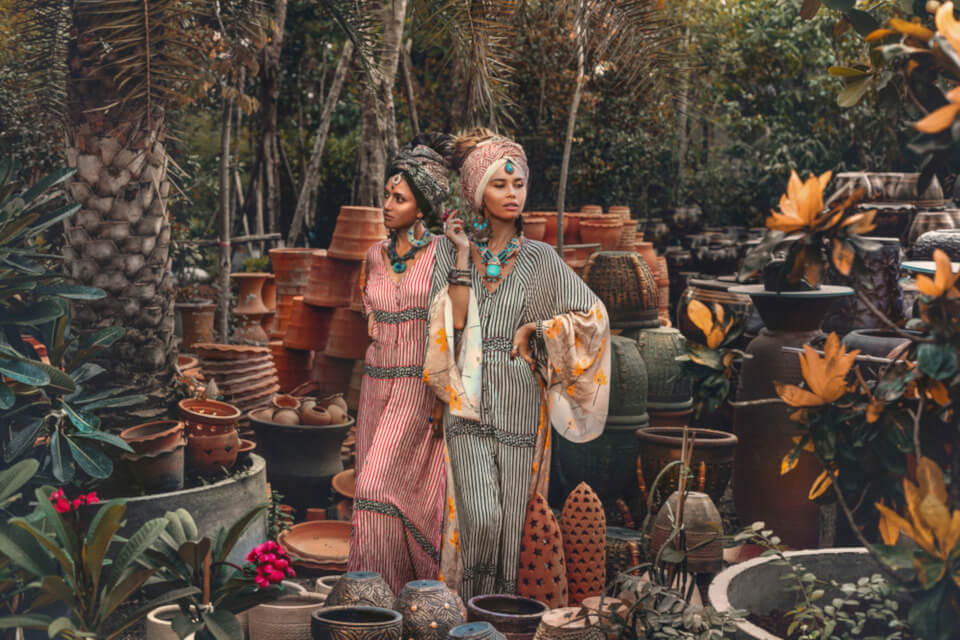 The majority of contemporary anthropologists adopt a classification of eleven broad categories of colors, considered universal and common to all human beings: white, black, red, green, yellow, blue, brown, purple, pink, orange, gray. However, their importance is not equal and it is appropriate to classify them in the order of appearance in a given language. How can we use this color magic in your everyday life to stand out?
In everyday life, the colors of our clothes, the fabrics of our environment (curtains, carpets, tablecloths, cushions, etc.), as well as those of everyday objects, are the expression of our personal taste, which is influenced by a socio-cultural context in which we are immersed.
Receive all our tips by email!
Love Astrology? Subscribe Now and Receive Exclusive Content!
Color magic: meaning of the main colors
---
Blue
Like the blue sky or the sea which opens horizons, blue and its shades (turquoise, cyan,…) is a color closely related to the dream, wisdom and serenity.
Wear blue to relax or soothe your surroundings and promote a possible arrangement. The navy blue is conducive to concentration.
Blue Crystals: Blue agate, lapis lazuli, turquoise.
v
Red
This is a warm and prominent color; red dots on a neutral background seem to come off above the surface. This effect is even more striking and apparent when a red text has been placed on a black background.
Wear red for energy, especially if you feel tired. Sometimes a simple accessory will give you the necessary impetus.
Red Crystals: Garnet, red jasper.
Color magic – Yellow
Yellow represents Sun, light, maturity, warmth, clarity, planning, law, optimism, forward thrust, sensitivity, luxury, joie de vivre, good humor, kindness, changes and extraversion. This color has always been associated with the outlaws, the persecuted and the outcast. Yellow is also often associated with danger.
It's a pretty exciting color; under the influence of yellow, you will naturally be more happy. You radiate more within your surroundings and attract sympathy.
Green
Color of hope, the green is lucky. It attracts calm and rest. Green is a representation of growth, health, bloom and nature. It embodies stability and equilibrium.
Wear green crystals to soften the atmosphere and ease your relationships with others. Green relaxes you mentally and gives you peace of mind.
Green Crystals: Jade.
Purple
Purple suggests delicacy and sweetness. It refers to magic, fantasy, imagination. This color conveys values ​​of serenity and spirituality and we associate it with prosperity and nobility.
Wear purple to bring out a peaceful aura, see life from above, and keep your serenity in all circumstances. It is a non-violent color that reduces anxiety.
Purple Crystals: Amethyst.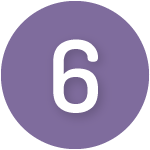 Color magic – Orange
Orange is associated with energy and action. It evokes the Sun, heat, fire, light and Autumn. Orange conveys values ​​of communication and creativity. It conveys joy, pleasure and optimism.
You can use this color without fear of excess or unpleasant consequences. It is a symbol of balance.
Orange Crystals: Tiger's eye.
White
White suggests purity, cleanliness and perfection. Considered a cold color, it brings shine and helps you to stand out. It is also a symbol of innocence and virginity.
Wear white to show some freshness and refined elegance, or to promote peace in case of conflict or tension.
White Crystals: Selenite, clear quartz, white howlite, moonstone.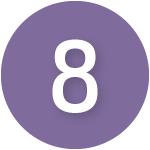 Black
Thanks to its dense nature, black gives off a dimension of mystery. It adds rigidity by its plainness. It is a perfect color to suggest distinction, elegance, refinement and luxury.
Wear black clothes to refine your silhouette and enhance your personality. With this color, you will feel better respected and less invaded by others.
Black Crystals: Black tourmaline, black obsidian.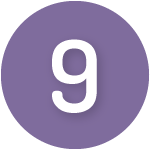 Color magic – Pink
Pink is synonymous with tenderness, sweetness and happiness. It's the color of romance, femininity and compassion. Also, it is associated with childhood.
If you're a female, try to wear a pink gold dress on a first date or a cute pink bra under your outfit (even if no one is seeing it but you). Let this color work its magic.
Pink Crystals: Rose quartz.
---
You may also like:
---