Gemini Tarot 2019: major advices
---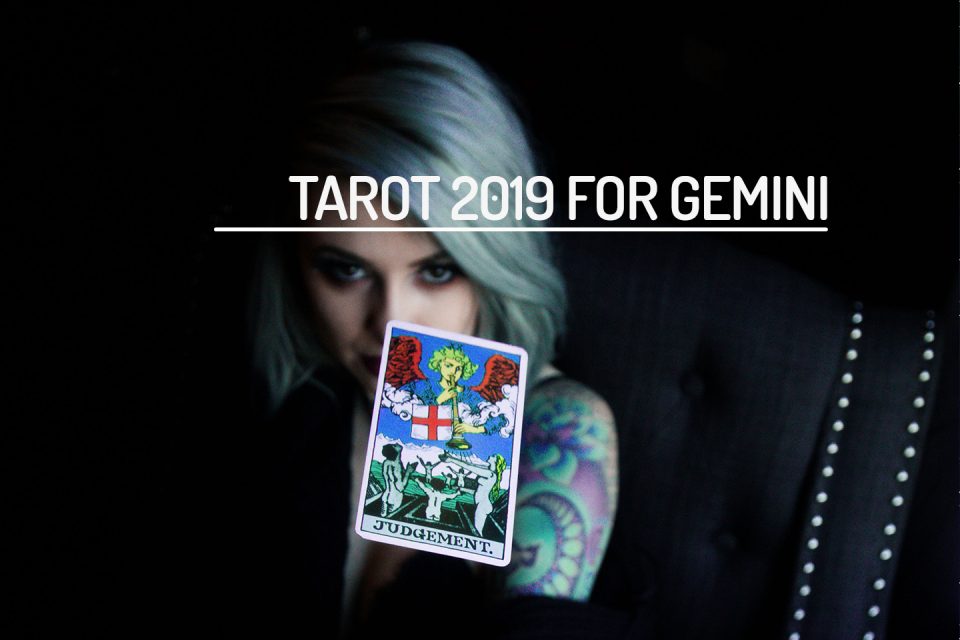 What to know about Gemini Tarot 2019? First of all, in 2019, Gemini faces the presence of the North Node in House II and the South Node in House VIII of this sign.
The North Node in Gemini's House II aims to build a structure that allows you to manage your own funds, without depending on third parties.
This alignment also speaks of a new system of values, which prioritizes actions that produce satisfaction, without the expectation of obtaining royalties (material, emotional or spiritual) from others.
On the other hand, the South Node in Gemini's House VIII refers to cutting off relationships that imply dependence (economic, sentimental or otherwise); regaining confidence in one's own capabilities (you can grow by yourself); and overcoming the past (tearing down beliefs).
Receive all our tips by email!
Love Astrology? Subscribe Now and Receive Exclusive Content!
Gemini Tarot 2019: advices and recommendations
---
Below is a series of advice or recommendations, obtained through the astrological spread, to accompany the personal development of the sons and daughters of Gemini, during 2019.
Arcane: 6 of Wands
House I: self-affirmation, personality and its external manifestation.
Advice: inner work pays off. It is time to make a balance between the concrete objectives and the new goals. Through sacrifice, which sometimes accompanies one's own path, one learns to respect the efforts of others. It avoids vanity and pride.
Arcane: The Tower
House II: resources, material possessions, and personal appreciation.
Advice: caution in the management of financial resources, due to the possibility of unexpected expenses. Do not incur debts (or credits) for impractical reasons, or wait to pay with funds you have not yet received.
Arcane: The Judgment
House III: communication, mobility and thought.
Advice: unfinished business comes back stronger. A definitive decision must be taken to move forward (to let go of the past and prejudices). Moment of necessary reflection.
Arcane: Death
House IV: home, family and origins.
Advice: transformation. Deep change processes are difficult, but necessary. In this case, it is a question of setting aside everything that does not contribute anything to the present and the future (for example: guilt, resentment, fears). Your past and family history do not define you.
Arcane: Knight of Swords
House V: romance, creativity and children.
Advice: the unresponsive attitude to criticism can be a strong obstacle in relationships. Analyze the information and take advantage of what drives your personal work. Don't let bad comments make you give up. Cultivate new skills or update existing ones through courses and workshops.
Arcane: 3 of Cups
House VI: health, work and service.
Advice: recognition. Joy in the working environment. Possibility of a new placement. Don't be afraid to share your knowledge and experiences with colleagues and teammates. Stable health condition, but pay attention to Mercury's annual retrogradations.
Arcane: Ace of Pentacles
House VII: personal relationships, contracts and declared enemies.
Advice: a new phase begins for constituted couples. Shared happiness. Favorable economic agreements. Spend time to achieve common goals.
Arcane: 10 of Pentacles
House VIII: sexuality, transformation and shared goods.
Advice: blessings. Harmonic couple of relationships, in which joint or family progress is sought. Value the importance of counting on your loved ones.
Arcane: Ace of Spades
House IX: Philosophy, higher studies and travel.
Advice: Clear ideas. Inspiration. Beginning of an academic or professional project that involves contacts with people from other latitudes. Sense will be your best ally when putting your ideas into practice.
Arcane: The Strength
House X: vocation, aspirations and public life.
Advice: dedication. There may be confrontations with power figures, before whom you must act strategically, to defend your position with respect, using available resources.
Arcane: The Pope
House XI: friendships, groups and social conscience.
Advice: prudence. Do not surrender your friendship unreservedly when you barely know the other. Allow them to prove themselves worthy of trust. Beware of clandestine relationships.
Arcane: 4 of Swords
House XII: mysticism, karma and hidden enemies.
Advice: introspection. Necessary pause to reflect on the events of the past, and the facts of the present. Don't lie to yourself.
---
You may also like:
---