Lunar calendar for March 2020: best recommendations
---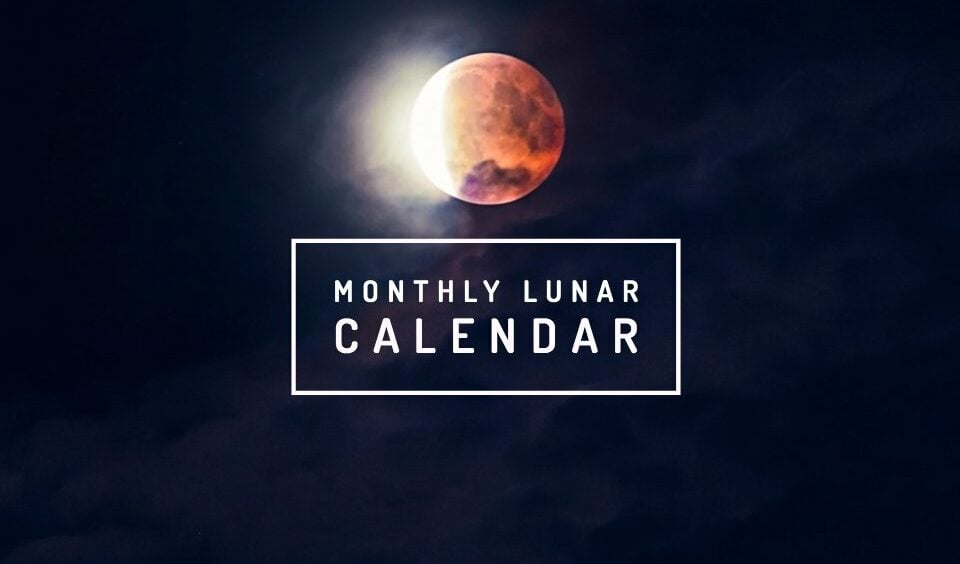 Washington TimeZone | USA (GMT -4)
March is just around the corner with its energies. Through the lunar calendar, it is possible to understand the different phases of the moon and to understand what the stars have to say about us and about our lives. Check out the lunar calendar for March 2020 and the best recommendations for each phase.
Receive all our tips by email!
Love Astrology? Subscribe Now and Receive Exclusive Content!
Lunar calendar for March 2020: Best recommendations for each phase
---
March 2: Waxing Moon
The First Quarter moon of the lunar calendar for March is great for managing decisions that you made in the previous phase. It is a time of development where projects and activities are taking shape and adjusting to the routine. Also, it is a phase to reaffirm what was started during the New Moon.
At this moment, the ideal would be to continue the projects that you already started and which for some special reason were left aside. Within this context, all the goals and objects concerning love, career, travel, family, leisure, investment, or any other subject you wish to be durable, are conducive to being started and completed. But caution should always be a great ally on this journey, as spending can become executive at this stage and debt is a big risk.
March 9: Full Moon
The Full Moon is a reality of exciting events, and no doubt it is a dazzling period full of news. It is an intense period and people are more vulnerable to emotions. All feelings and emotions are often at the forefront; because of this, focus and attention must be given to all actions to prevent problems and regrets from being thoughtless attitudes. The best of this period is the feeling of affection and romance, which usually intensifies love.
March 16: Waning Moon
The Last Quarter is the last phase of the lunar cycle, usually it is a calm and peaceful phase, without much event, but on the contrary, brings people together. This is a good time to reflect on the goals we have set and the goals we have achieved. On this particular phase, it is also interesting to rest, relieve stress in some way, and plan for the next moon to start all over again, new cycles and new phases.
March 24: New Moon
The New Moon is a propitious phase for the beginning of any activity. This moment is fertile and asks you to plant seeds that will germinate and develop throughout the lunar cycle, which lasts 28 to 29 days. Also, this is the best phase to start a project or a venture. It is perfect as well to buy something important or start a relationship, even a company.
You will be able to succeed in your plans if you start them at this stage; it is the phase of beginnings and resumptions.

98.1% (1312)
Moon Phases March 2020: the energy of the month
At every phase, what is most important is the commitment and belief we place in our projects; everything will happen as it should be and according to our energies. We must always be compatible with what the stars prepare us for. This way everything happen according to what we expect.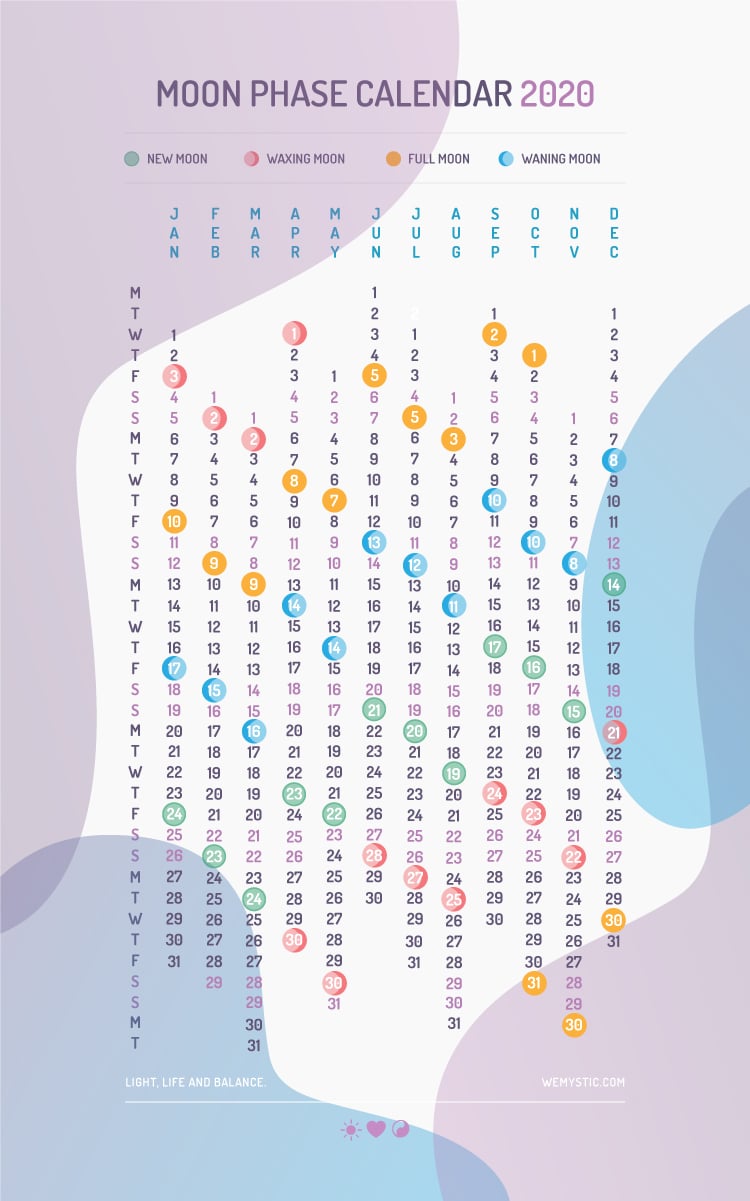 Lunar calendar for March 2019
---
March 6: New Moon
In March, the New Moon begins on the 6th and, with it, begins a cycle of changes. This is a time where you will have the opportunity to regain your energies and feel ready for another planning period.
If you have some goal to be completed by the end of the month, you better start moving now. You do not have to stress, just start preparing to do everything you have in mind for March.
March 14: First quarter
On March 14, the Crescent Moon appears to announce the practical phase of its plans, projects and wishes. If there is something that, for some reason, has been left out in recent months, it is time to handle it (as long as it's really worth it).
March promises to bring a new lifestyle to the surface, something that may come good, but it will certainly be difficult to adapt. This change could be a new health habit, a new job (or the opening of a new business), or even the formalization of a relationship that was informal.
March 20: Full Moon
The Full Moon is a time expected by many people, whether for rituals or simply to receive all the energy of that period. From the 20th, you may be in a more vulnerable aspect in situations that require rationality; this is because the Full Moon tends to make people more emotional.
At work, try to focus and stay calm. To succeed, you need to be more tactful with people.
March 28: last quarter
The last lunar phase of March is also its last cycle. On the 28th, the Waning Moon begins a brief period of rest. This is the best time to end open issues, and if it is the case, get rid of things and people that are causing you some harm.
If there is any particular person emanating some sort of negative energy from you, it is time to move away from it and protect yourself. Take the week to reflect on your past attitudes and future plans.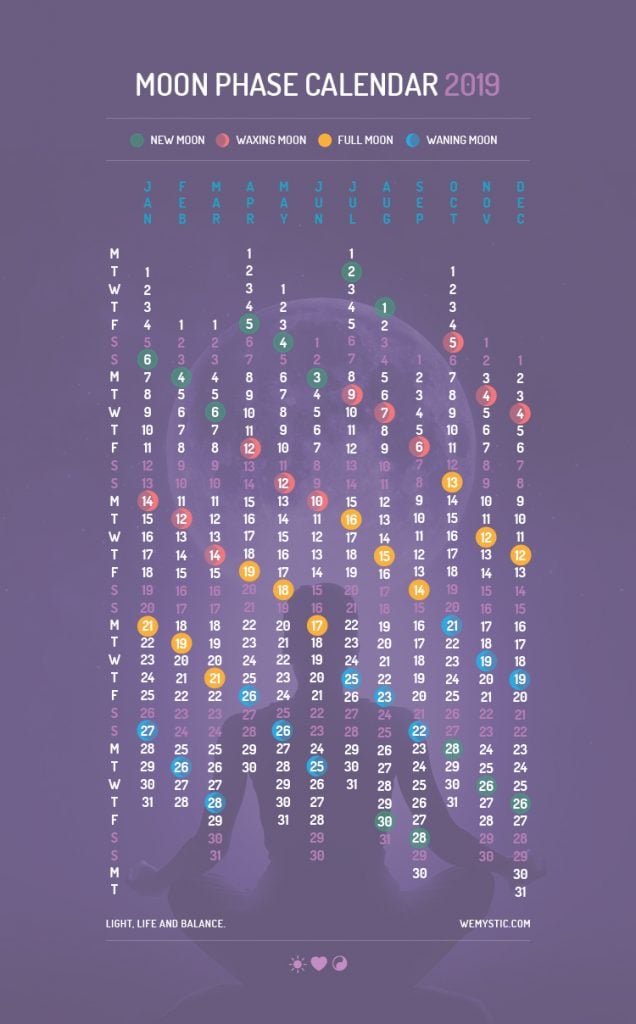 Searching for the calendar for another month?
---
You may also like:

98.1% (1312)
---