Lunar calendar for December 2019: the period of great rituals
---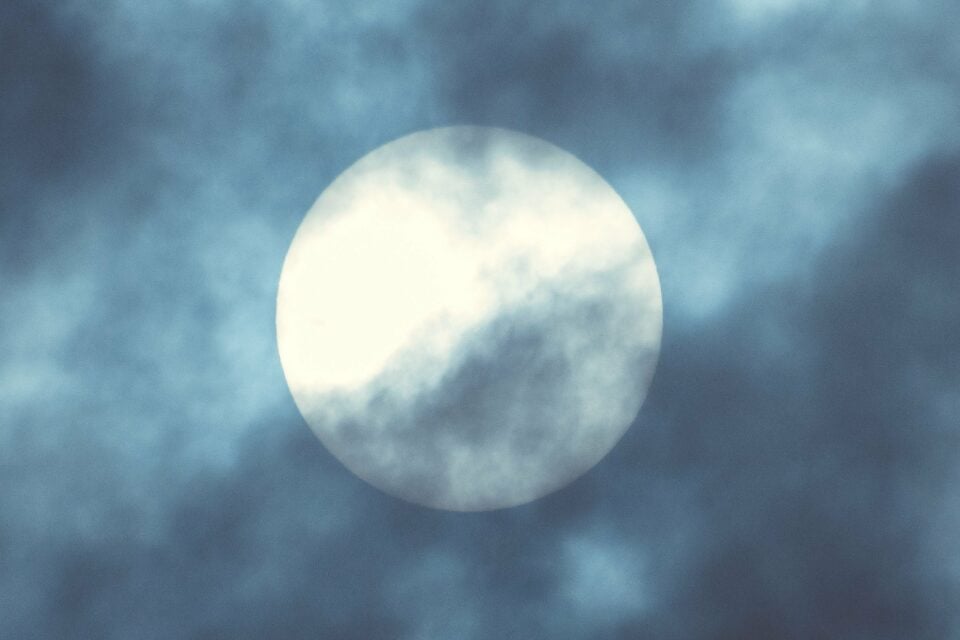 Washington TimeZone | USA (GMT -4)
December has arrived, and with this festive month come the moments of reflection. Admittedly, they may bring about regrets and frustrations, but they are also full of happiness and achievement. To close 2019 with a golden key, the lunar calendar for December can help you gather, select and sow an incredible future for the next year.
Are you ready for the end of another year? So check out the lunar calendar for December 2019 and get ready; we've come up with a guide full of important information so you can check out the 2019 backlog and prepare for a totally renewed 2020.
Lunar calendar for December 2019
---
Crescent Moon: December 4th
The last month of the year begins under a beautiful Crescent Moon, which is preparing to give a strong energy to the building. This term is nothing more than a way of saying that we are at a time when we have to plant seeds in the ground to reap success and happiness in the future.
With the Light of joyfulness in union with Mercury, we have an exciting and positive energy where you will feel the urge to seize every opportunity that arises. Go ahead and put this energy into practice, as this moment is just beginning.
Full Moon: December 12th
At the pace of the Crescent Moon, the Full Moon comes up brave, and this will be your last energy peak of 2019. You are the gardener of your own life, and from here you must finish the planting task that began earlier this month.
With a feeling of combat and a desire to win, it is important that you know how to manage serenity, and identify when is the right time to express yourself. Until the 18th you will behave reactively.
The Full Moon tends to increase this inner "fire" and to grant the power of attraction. So be warned: this is the perfect time for expansion and empowerment, allowing greater chances for prosperity and personal and spiritual growth. Stepping up social contacts will also be important now.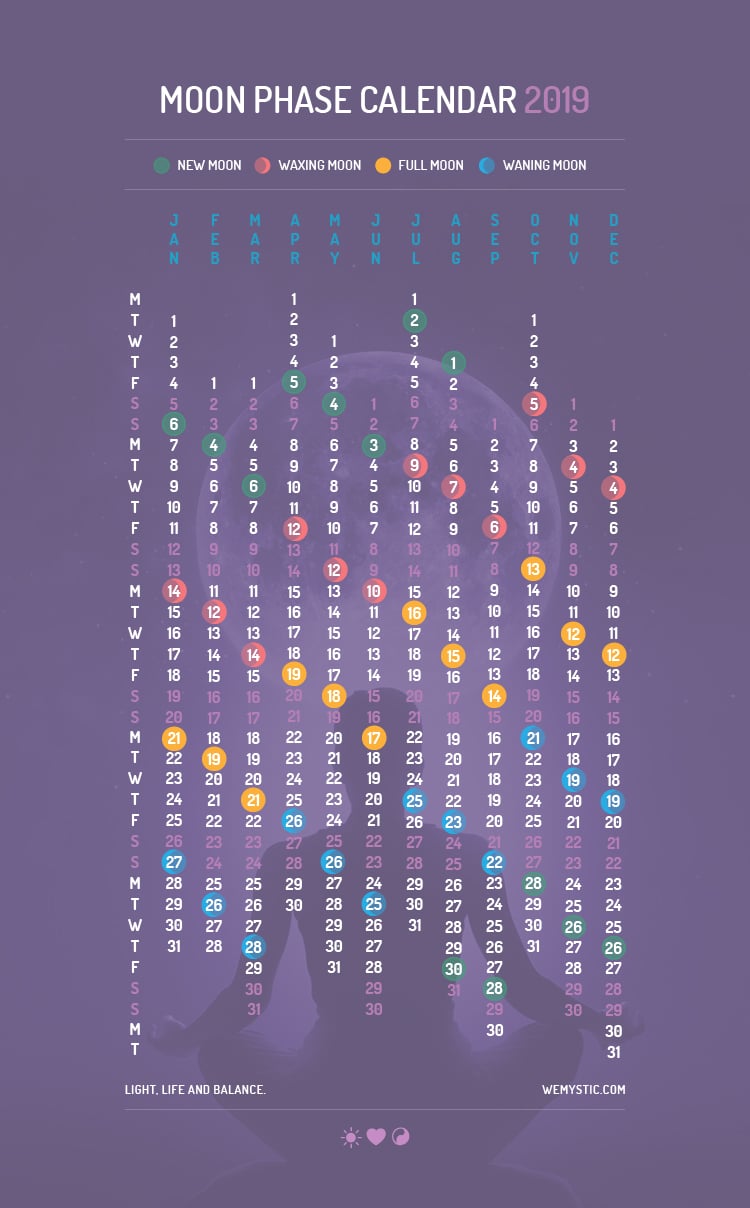 Waning Moon: December 19th
When it comes to the last month of the year, the waning moon works only as a brief breath until the next phase. Beginning on the 19th, some effects of this Moon include more reflective behavior, with feelings of greater respectability toward others. Now is not the time to start new relationships, but it may be a good idea to make a casual relationship official.
The waning moon in December can also be considered that time when promises for the next year are made. This is the phase where you quit addictions, bad habits, start a diet, resolve backlogs, break up broken relationships, or even get rid of assets that no longer add to you.
If you have any rituals or spells for spiritual cleansing, ward off disease or negative energy, the Waning Moon is also the right period for it.
New Moon: December 26th
There is no better time for a New Year's Eve than New Moon energy. Though almost invisible in the sky during this cycle, the New Moon is a representation of renewal and reflection; it is a time to reevaluate attitudes and thoughts.
From December 26 to January 2, 2020, take extra care of everything around you, as many opportunities and solutions may be hidden.
Take this last week of the month (and year) to meditate, to get to know yourself better, and look for new ways to follow in 2020. This is a Moon of Forgiveness, a time to forget what has happened, to eliminate the sorrows from your heart, and give someone a second chance.
Create, plan, enable. Spend this time organizing your new, professional financial projects. Did something not work out in 2019? Then change tactics.

98.1% (1312)
Lunar calendar for December 2018
---

7 December 2018: New moon
The uncertainties of the end of the year and especially that of 2019 are approaching fast. There is no point in being discouraged or allowing apprehension about the future and the need to see your situation in 2019 make you sink.
Concentrate on the present, live it thoroughly. If you have already started to take stock of 2018, you can already start organizing your 2019 projects (a savings plan, the opening of a business, etc.) during this lunar phase.
Beauty treatments, a change of look or a diet will be effective between the 7th and the 13th of December. In love, making concessions and new projects will increase the couple's complicity and the singles match up.
15 December 2018: First quarter
This date announces a phase of positivism, love, and abundance. This phase of the lunar calendar for December 2018 will start from 19h08. It is conducive to the rituals of love, abundance, wealth, etc.
This is a good period for remedies against fatigue and toning remedies for the liver and pancreas. In terms of human activities, until December 21, all intellectual activities will be favored.
On the health side, the excitement caused by the growing moon will help you to put yourself into a diet or end old habits that make you sick. It's a time of great movement, where things are accelerating in love and work.
Take the time to make the necessary changes or correct some approaches to better prepare you to enter the New Year.
22 December 2018: Full moon
Emotions and sensations will be sharpened. Under the effect of this moon, relations can be disturbing, due to an obsession.
Keeping your balance during this lunar phase will not be easy. End-of-the-year races, family reunions or work meetings should not take your head. You just have to learn how to organize and understand that this phase is quite complicated for everyone.
Pay close attention to excessive spending during this time. Avoid all that is surgery related, between December 22nd and 27th.
29 December 2018: Last quarter
This phase of the lunar calendar for December 2018 coinciding with the end of the same year is also the time to clean, sort things out, get rid of all that we no longer want.
Enjoy the waning moon between December 29 and 31 to cleanse and purify you (crystals, habitation, sacred space, body, etc.). This is the period of great rituals.
All rituals to remove obstacles, slow down, undo what has been done, will be more effective during this period. The rituals that you will find on our site will help you to finish the year 2018 and start well 2019.
---
Searching for the calendar for another month?
---
You may also like:

98.1% (1312)
---