Lunar calendar for November 2019: time to remove bad influences
---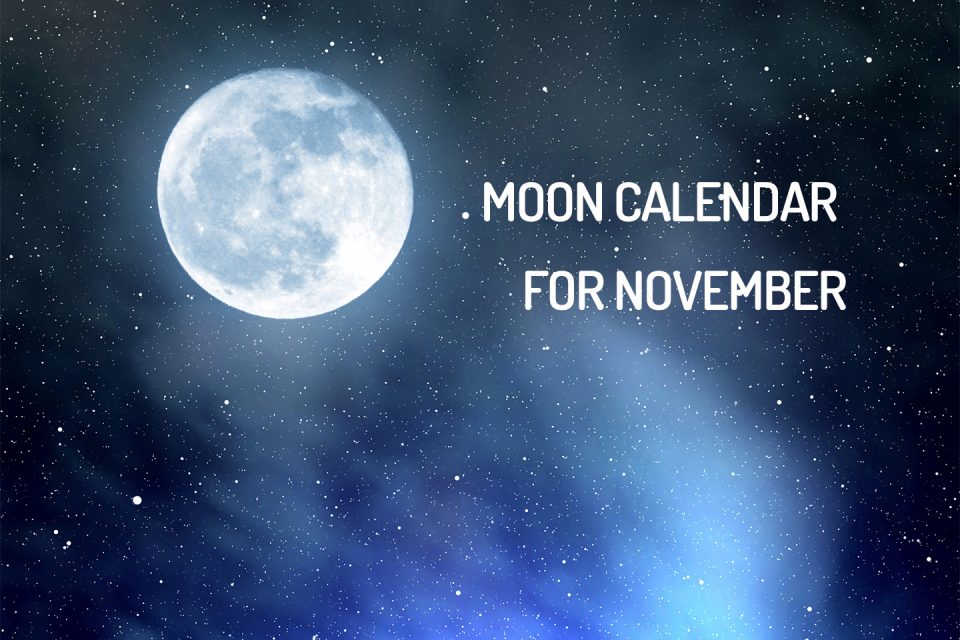 With the end of the year approaching, people often become more reflective about everything that has passed. It is with this atmosphere that the November Moon phases offer some suggestions for completing achievements as early as 2019.
By making good use of reason and emotion, you can correct past mistakes and direct the solution to a bright future. Check out the lunar calendar for November 2019 in detail, and then we'll give you all the tips and advice for planning the next few weeks without any missteps.
Lunar calendar for November 2019
---
First quarter
On Day 4, the Crescent Moon marks the beginning of a month of emotions and sensitivity, especially since we have the Sun in Scorpio. The planetary configuration facing this lunar cycle promotes an action that is less driven by reason.
You may feel the need to find answers to past questions or existential solutions. Despite the Crescent Moon's stubbornness, there will still be remnants of the New Moon around here, as you may behave a little more introspectively and have difficulty making choices objectively.
Until the 11th, it is quite possible that you remain more in a dreamy state, according to the lunar calendar for November. Still, things seem very clear to you; you are sure of what you want. Just try not to be so inert, because the Crescent Moon defines your progress through the other lunar cycles.
Full Moon
From the 12th, the Full Moon announces the arrival of a definitely emotional but also strong and full period. This is where all the energy is at its peak, and people are most receptive; don't miss the opportunity to socialize and get something from it.
During this time you will have a chance to rebuild some things that were destroyed in the past. Enjoy and find the best of yourself.
The Full Moon invites you to burning moments in your love life. It would be interesting for you to use your creativity and inspiration to make these moments even more interesting.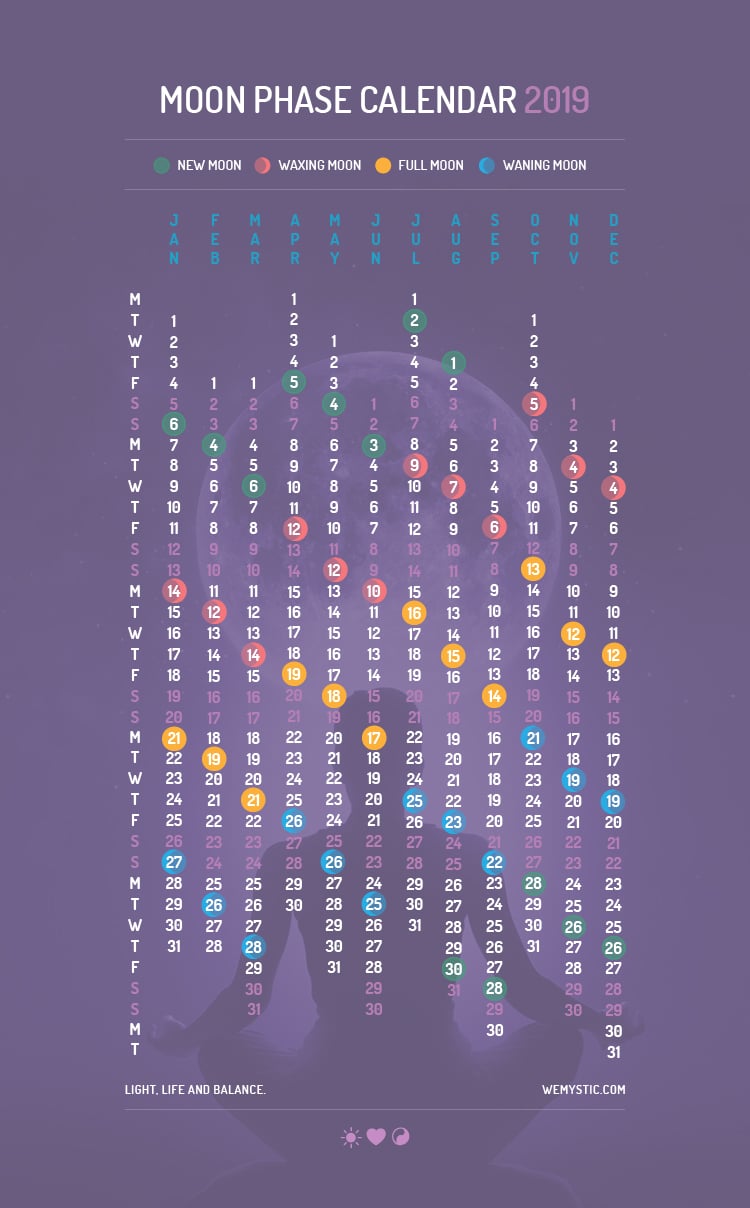 Last quarter
On the 19th, the waning moon comes as a way of providing moments of pause and reflection for your month of November. With so many emotions, desires, and dreams, you are likely to arrive exhausted at this time of the month.
Take advantage of the week to rest, reflect, dispose of what is no longer useful, better absorb everything that has happened so far and understand what you really need to do from now on. This energetic and intellectual replenishment can happen faster if you are closer to your loved ones and truly loyal friends.
New Moon
We are again at a starting point, representing another chance to structure your plans and prepare for what didn't work out back there – or what worked out and you want to repeat it.
Although almost invisible in the sky, the New Moon marks a very important period of germination, either of ideas or of a new personality. You will be attracted to many things, so you should be focused on what really matters.
At this stage it is important that you do not brood over feelings and attitudes. Lay a stone on everything that has already come back and start the process again. Take the weight off your shoulders and start over.
Searching for the calendar for another month?
---
---
You may also like:
---