Lunar calendar for April 2019: the best recommendations
---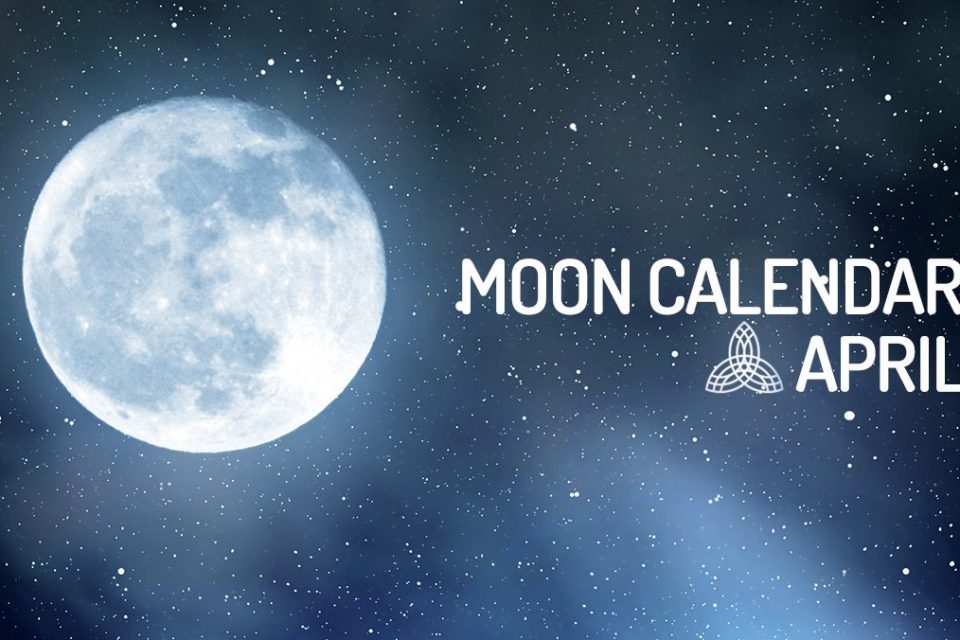 The sun today
Sunrise:

00:00

Sunset:

00:00

The moon today
Moonrise:

00:00

Moonset:

00:00

Moon phase:
The phases of the April Moon announce the arrival of a very busy and energizing month – whether to put plans into practice or to put a stop to habits, thoughts, and situations that are hurting you.
Next, check out the lunar calendar for April 2019 and see below how to organize, act, and prepare for each expected event for this month's Moon phases.
Lunar calendar for April 2019: phases of the moon
---
New moon
From the 5th, the New Moon will be present in the sky of April, ready to energize each individual. However, it is worth emphasizing that this power will come very intensely, and you will feel much more communicative, agitated and with the need to make all this energy circulate in some way.
Try to transfer all this excitement to tasks or behaviors that do good to yourself or others. If there is something "defective" in your life, such as a relationship or a job, try also to dedicate this lunar phase to repairing it or simply getting out of it.
First quarter
As early as the 12th of the lunar calendar for April, this phase suggests a time when taking risks is the best guess. Use all that energy that has been coming in from the beginning of the month to invest in your dreams – even if some obstacles stand in your way.
During this phase, you will begin to feel a need to reassess values, beliefs, and ideals, assimilating only what is beneficial to you. All this questioning will be embraced by the energy of the First quarter Moon, which will help you to overcome any challenges and to mature.
Full moon
Extremely powerful, the Full Moon is one of the most important phases, capable of attracting love and prosperity. During this cycle, you can feel the love and financial life with more daring, willpower and even a little impatience.
From the 19th, the heart is the one that should stand out, making some decisions driven by emotion. It would be good to think a little about certain subjects and to force yourself to be rational especially in the professional sector.
Remember that things done during the Full Moon usually take longer to be fulfilled. So think about what situations you want to experience the longest.
Last quarter
So far, the month has probably been marked by reflections and decisions. Starting on the 26th, the waning moon marks the need to prepare again for a new cycle that is about to begin.
Now is not the time to start any projects. During the waning moon, it is recommended to put an end to situations, thoughts, and habits that are doing you harm or are simply not adding anything to your life.
If you are about to undergo any surgical procedure, you can also do it here, since the chances of fast healing and recovery are more likely. In love, if you are in a relationship that no longer brings you happiness, this phase is ideal to put an end to the relationship with less chance of complications.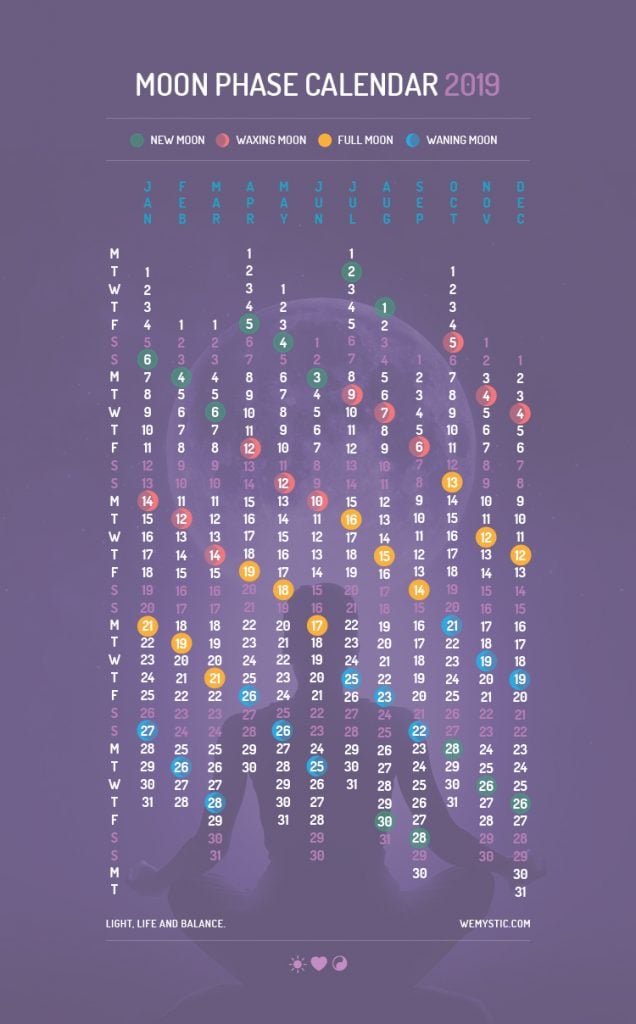 Phases of the moon in April 2019: the power of communication
April will be a month where the power of communication is a great vehicle for making decisions and exchanging ideas. But be careful, because in certain phases of the Moon, like the Full, the exacerbated sensitivity can cause unnecessary suffering. Just understand that everything is part of a learning process and that you should feel good, above all else.
With great energy circulating, you need to be careful with impatience and nervousness. However, a certain filter will be activated, making you able to reject everything that is not your nature, assimilating only that which brings good to your life.
---
Searching for the calendar for another month?
---
You may also like:
---