Lunar calendar for January 2020: best recommendations
---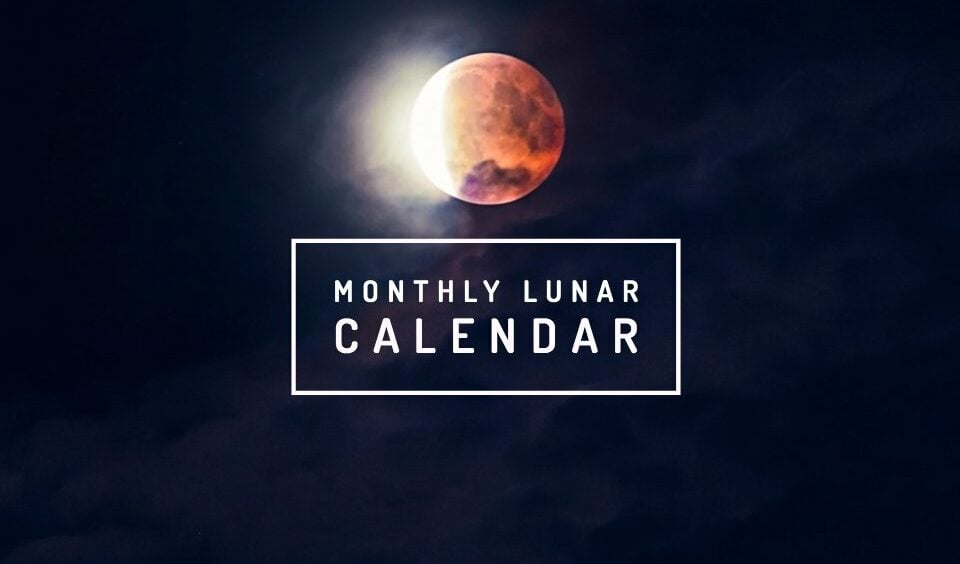 Eastern Time Zone | GMT -5 Standard; GMT -4 Daylihgt
Check out the lunar calendar for January 2020 below, and see the best recommendations for having a balanced month!
Receive all our tips by email!
Love Astrology? Subscribe Now and Receive Exclusive Content!
Lunar calendar for January 2020
---
Crescent Moon and Meteor Shower
Known as Quadrantids, an above-average meteor shower will occur between the night of the 3rd and the morning of the 4th. At its peak, the phenomenon can have up to 40 meteors per hour.
The Crescent Moon should only appear in the sky at 1h46, leaving the sky quite dark in the hours before it. As the first moon of the year, this is the perfect time to get your hands dirty and start moving forward on projects and goals. Creativity, learning and impulses are in full swing.
Health-related changes, such as a new eating habit, are also more likely to succeed during this time.
Full Moon
Fully lit, this Full Moon was known as the Full Wolf Moon by the ancient Native American tribes, as it was at this time of year that the animals howled near their camps.
Take advantage of the renewal climate to clean up your physical and mental space. The Full Moon tends to stir emotions, accumulating high levels of energy. As you work on cleaning and purifying, you release or remove this buildup, allowing for better flow of thoughts and actions.
Waning Moon
We have reached the end of the first lunar cycle of the year, and with it we also have the first moment of pause and reflection before entering a new phase.
If something is still badly resolved in 2019, this Waning Moon is the time to find a solution to these situations. Take no action now, just ponder the events and consider ways to settle these issues.
New Moon
Invisible in the night sky, the New Moon will be located on the same side of the earth as the sun. Period of unusual experiences and reflections, finally it's time to set your goals and resolutions for the year that is just beginning.
Even though you are experiencing a more introspective and contemplative phase, it is time to work hard and focus on organizing plans and ideas.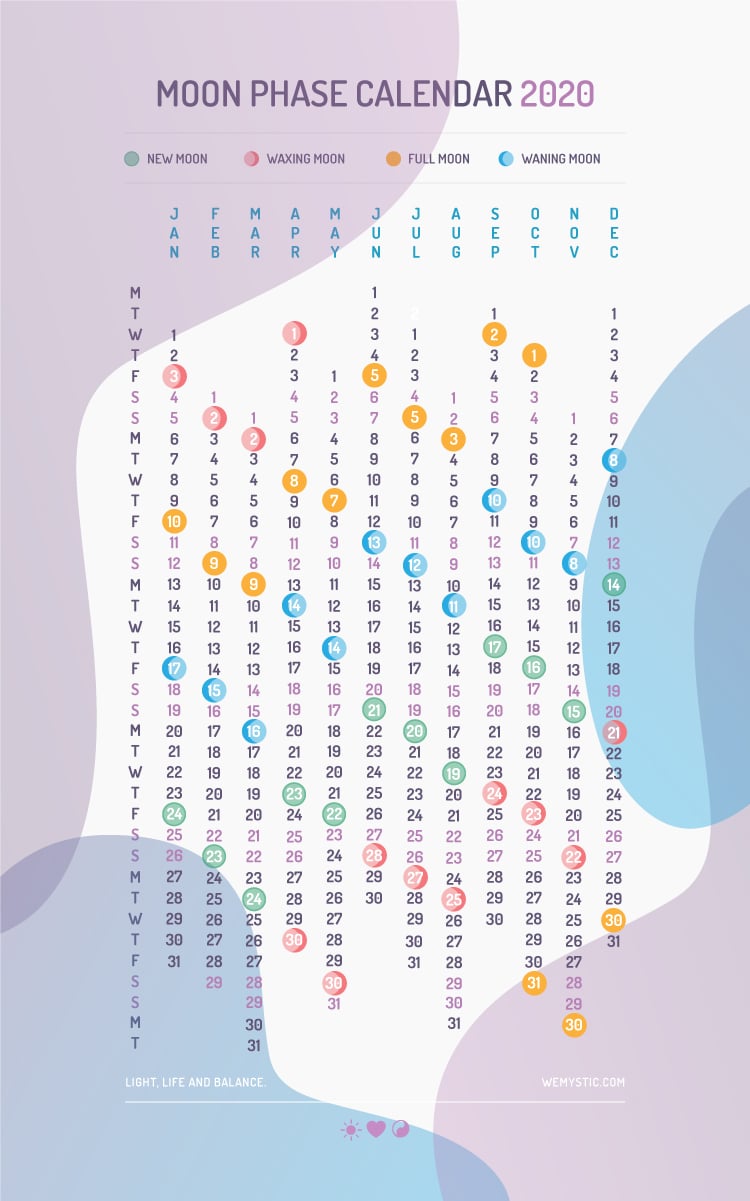 Moon Phases in January 2020: the energy of the stars
Inspiring new beginnings, the lunar calendar for January begins with the growing energy of change and new ideas. Although it is a period of favorable aspects, view sowing as a process of planning, organizing, and positive attitudes – not actually actions.
Advice from the stars: it is time to polish the soul so that it can shine with more authenticity. Take the time to reflect on the beginnings to open your heart to what it is hardest to understand and accept. Get rid of feelings like greed and selfishness and then be ready for a year of success and harmony.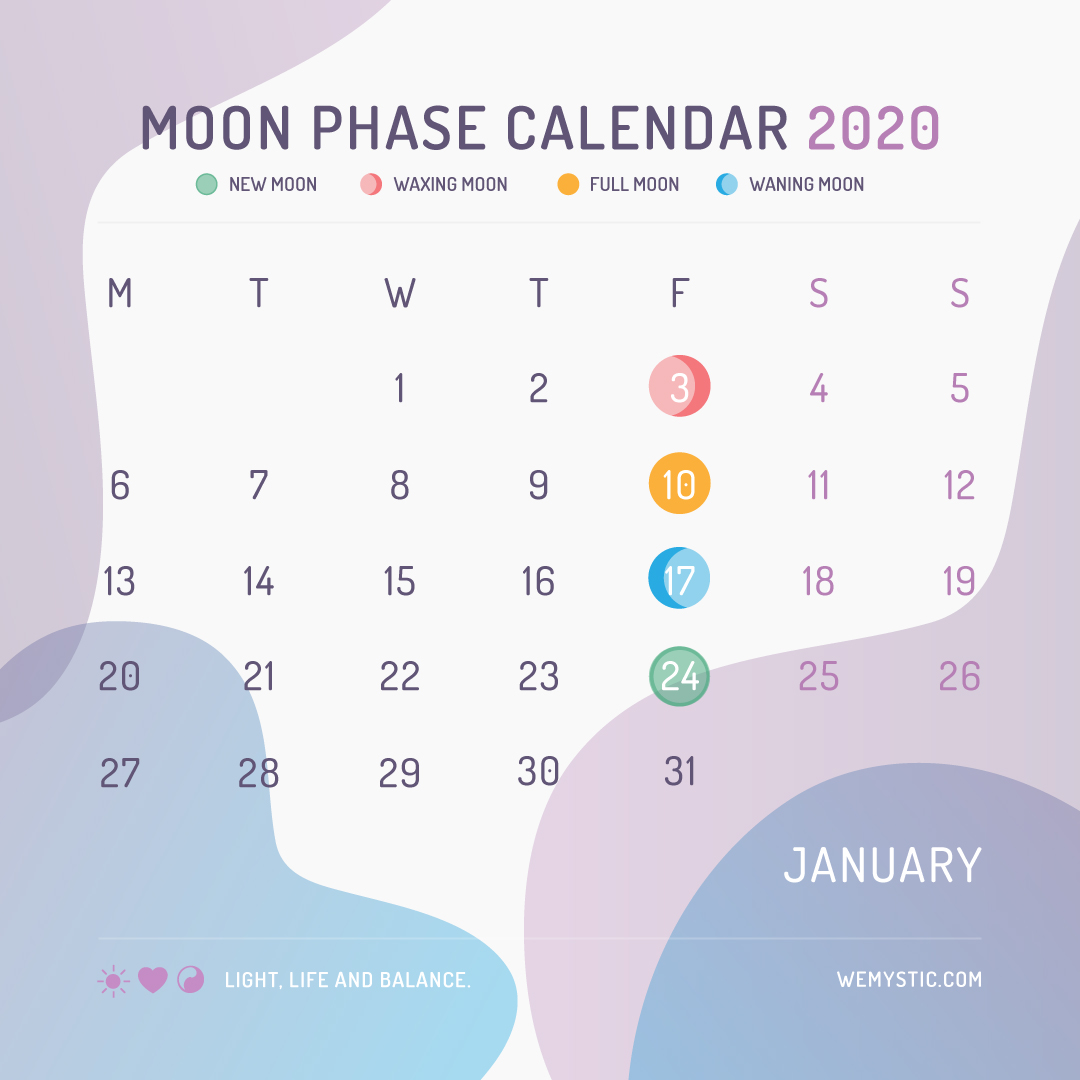 ---
Searching for the calendar for another month?
---
You may also like:
---