Psalm 22: anguishing and releasing words
---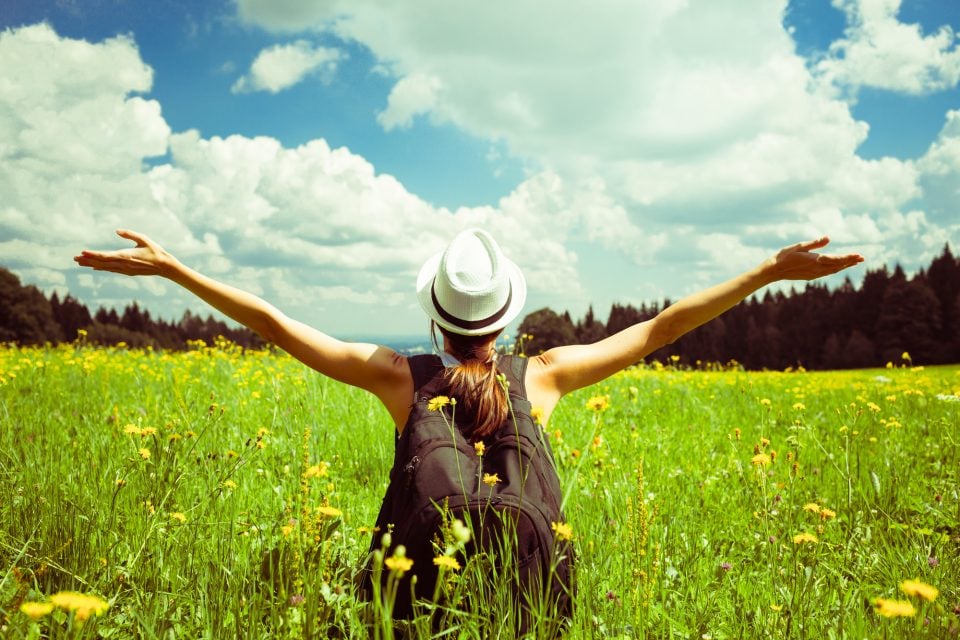 Psalm 22 is one of David's most profound and distressing Psalms. It begins with an intense lament where we can almost feel the psalmist's pain. In the end, he shows how the Lord set him free, mentioning the crucifixion and resurrection of Christ. This psalm can be prayed to re-establish marital and family harmony.
Receive all our tips by email!
Love Astrology? Subscribe Now and Receive Exclusive Content!
All the power of psalm 22
---
Read the sacred words with great attention and faith:
" 1 My God, my God, why have you forsaken me?
Why are you so far from saving me,
so far from my cries of anguish?
2 My God, I cry out by day, but you do not answer,
by night, but I find no rest.

3 Yet you are enthroned as the Holy One;
you are the one Israel praises.[c]
4 In you our ancestors put their trust;
they trusted and you delivered them.
5 To you they cried out and were saved;
in you they trusted and were not put to shame.

6 But I am a worm and not a man,
scorned by everyone, despised by the people.
7 All who see me mock me;
they hurl insults, shaking their heads.
8 "He trusts in the Lord," they say,
"let the Lord rescue him.
Let him deliver him,
since he delights in him."

9 Yet you brought me out of the womb;
you made me trust in you, even at my mother's breast.
10 From birth I was cast on you;
from my mother's womb you have been my God.

11 Do not be far from me,
for trouble is near
and there is no one to help.

12 Many bulls surround me;
strong bulls of Bashan encircle me.
13 Roaring lions that tear their prey
open their mouths wide against me.
14 I am poured out like water,
and all my bones are out of joint.
My heart has turned to wax;
it has melted within me.
15 My mouth is dried up like a potsherd,
and my tongue sticks to the roof of my mouth;
you lay me in the dust of death.

16 Dogs surround me,
a pack of villains encircles me;
they pierce my hands and my feet.
17 All my bones are on display;
people stare and gloat over me.
18 They divide my clothes among them
and cast lots for my garment.

19 But you, Lord, do not be far from me.
You are my strength; come quickly to help me.
20 Deliver me from the sword,
my precious life from the power of the dogs.
21 Rescue me from the mouth of the lions;
save me from the horns of the wild oxen.

22 I will declare your name to my people;
in the assembly I will praise you.
23 You who fear the Lord, praise him!
All you descendants of Jacob, honor him!
Revere him, all you descendants of Israel!
24 For he has not despised or scorned
the suffering of the afflicted one;
he has not hidden his face from him
but has listened to his cry for help.

25 From you comes the theme of my praise in the great assembly;
before those who fear you I will fulfill my vows.
26 The poor will eat and be satisfied;
those who seek the Lord will praise him—
may your hearts live forever!

27 All the ends of the earth
will remember and turn to the Lord,
and all the families of the nations
will bow down before him,
28 for dominion belongs to the Lord
and he rules over the nations.

29 All the rich of the earth will feast and worship;
all who go down to the dust will kneel before him—
those who cannot keep themselves alive.
30 Posterity will serve him;
future generations will be told about the Lord.
31 They will proclaim his righteousness,
declaring to a people yet unborn:
He has done it!"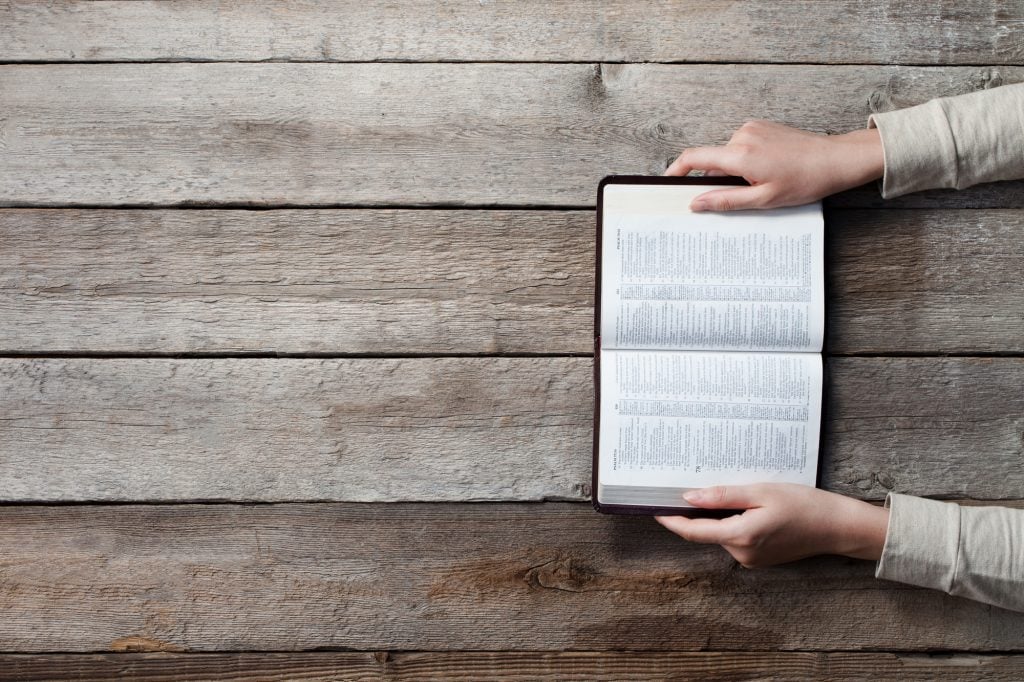 98.1% (1312)
Interpretation of psalm 22
See bellow our interpretation of the sacred words of Psalm 22:
Verse 1 to 3
In the first verses of Psalm 22 one perceives a keen sense of David's distress, in which he laments the sense of separation from God. These were the same words uttered by Jesus during his agony on the cross and thus reflect the extreme despair that David felt at that moment.
Verse 4
In the midst of pain and despair, David confesses that his faith is in the one God praised by his parents. He recalls that God was good to his previous generations and is sure to continue to be good to later generations who remain loyal to Him.
Verse 5 to 8
David was exposed to such great suffering that he feels less human, he describes himself as a worm. Feeling deep in the pit, his enemies ridiculed David's faith in the Lord and his hope of salvation.
Verses 9 and 10
Even with so much wickedness around him, David regains his strength and count on the Lord, whom he trusted throughout his life. Instead of doubting God's goodness during the most difficult period of his life, he proves the power of faith by reaffirming his praise to his one and only God for life.
Verse 11
Again he repeats his initial lament, reaffirming that he is not able to tolerate suffering without God's help.
Verses 12 to 15
In these verses of Psalm 22, the psalmist uses vivid descriptions to detail his anguish. He cites his enemies as bulls and lions, showing that his affliction is so deep that he feels his life sucked, as if someone empties a jug of water. Still in the water reference, he applies the words of John 19:28, saying that Jesus' words are thirsty, expressing his terrible dryness.
Verses 16 and 17
In these verses, David quotes dogs as the third animal representation of his enemies. In this quote he clearly predicts Jesus' creation. The figures of language used represent the sad experiences of David and the sufferings that Jesus would endure.
Verse 18
In this passage, David warns that at the crucifixion of Jesus, the soldiers would remove the robes of Christ and take their lot among them, faithfully fulfilling these words.
Verses 19 to 21
Until this verse, the focus of Psalm 22 was the suffering of David. The Lord here appeared distant despite the psalmist's cry. He is called to rescue and deliver David as his last exit. The use of animal metaphors comes again, citing dogs, lions and now also oxen.
Verses 22 to 24
This verse shows how God frees us from all the pain of the psalmist. Here, God has already succored David after so much suffering. After so many words of distress, now the help of God makes the psalmist feel supported, and therefore evokes words of gratitude and devotion. God is close, he answers and saves and therefore his faith and his hopes were not in vain.
Verses 25 and 26
After being saved by God, David promises to praise his name, his public proclamation would encourage the rest of the faithful and lay their faith in the Lord, who never abandons those who trust him.
Verses 27 to 30
Facing his salvation, David decides that he needs to spread the sacred word beyond Judah. He wanted the spread of the Gospel, the blessing of all nations.
Verse 31
The final message shows that Christ's death and resurrection will spread belief in the Lord throughout the earth and for all ages. People have heard the clear message from the Lord and will follow in faith.
---
You may also like:

98.1% (1312)
---