Sagittarius Tarot 2019: major advices
---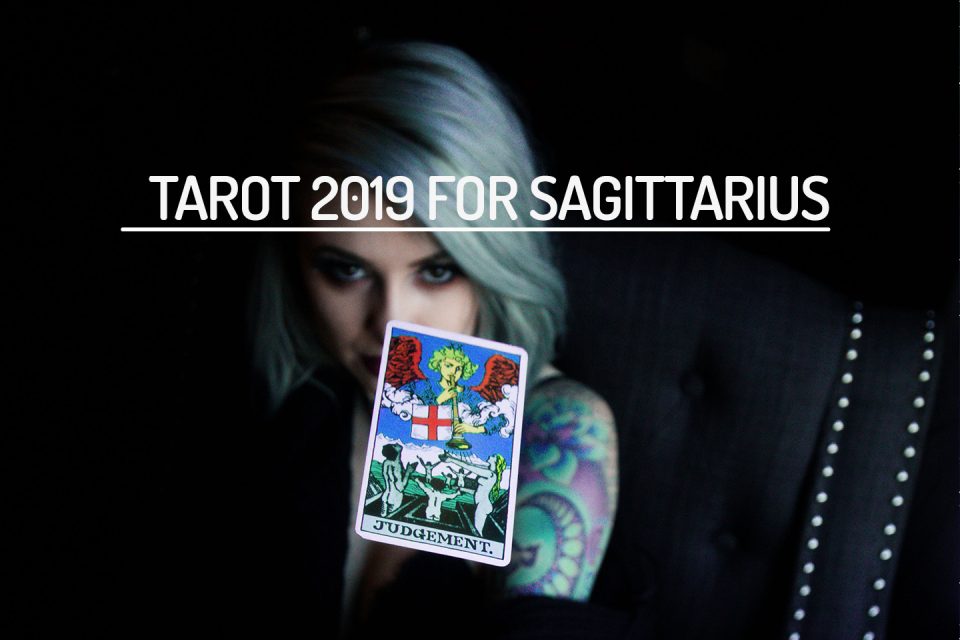 What to know about Sagittarius Tarot 2019? First of all, Jupiter will remain in the sign of the centaur for most of 2019, which means it will enhance the qualities of the natives of Sagittarius.
Being the natural regent of the centaur, Jupiter in Sagittarius is characterized by its energy of expansion and optimism, which drives the evolution of being, however, in low vibration, inviting to commit excesses that can move you away from your purpose by keeping you in lethargy.
2024 predictions are out
Discover the stars predictions for new year!
Sagittarius Tarot 2019: advices and recommendations
---
Below is a series of advice or recommendations, obtained through the astrological spread, to accompany the personal development of the sons and daughters of Sagittarius, during 2019.
Arcane: 8 of Wands
House I: self-affirmation, personality and its external manifestation.
Advice: the chances of success are on your side, but dedication to the proposed objectives is necessary to achieve them. Every effort is rewarded, even earlier than imagined.
Arcane: 8 of Pentacles
House II: resources, material possessions, and personal appreciation.
Advice: improvements in the economic aspect, product of a financial planning process (expenses, payments, savings). Interesting investment proposals will require your attention.
Arcane: 9 of Wands
House III: communication, mobility and thinking.
Advice: mental exhaustion. Instead of thinking about what you should do now, or if you should have put in an extra effort, take advantage of the moment to rest, before starting a new cycle.
Arcane: 9 of Cups
House IV: home, family and origins.
Advice: interaction with family and friends will bring you moments of joy and personal evolution. Share your success with the people you love the most, and thank them for learning along the way.
Arcane: 10 of Pentacles
House V: romance, creativity and children.
Advice: inspiration oriented to the development of new projects. Study the practical aspect of what you have in mind, to increase the chances of success. Harmony in romantic relationships. Someone special will approach the life of singles.
Arcane: 7 of Swords
House VI: health, work and service.
Advice: avoid negative comments in the work environment, and reserve your projects for people you trust. Some individuals want to take advantage of your goodwill, so it is suggested that you dial a distance. Caution with injuries or cuts.
Arcane: Knight of Wands
House VII: personal relationships, contracts and declared enemies.
Advice: passion. New phase in a constituted relationship. Love will knock at the door of singles, with possibilities of concretizing a lasting union.
Arcane: The Moon
House VIII: sexuality, transformation and shared goods.
Advice: fears and insecurities, originating in past relationships, can affect the dynamics of the couple. Banish prejudices and stay away from intrigues. The essential thing is to build trust, through communication.
Arcane: 4 of Cups
House IX: Philosophy, higher studies and travel.
Advice: storing resentment against yourself or your past actions, even on an unconscious level, hinders your personal growth. Reflect and focus your attention on the now, before you miss important opportunities.
Arcane: 10 of Wands
House X: vocation, aspirations and public life.
Advice: you may take on responsibilities that don't belong to you, which can lead to exhaustion (physical and mental). Redefine your goals, and don't be afraid to delegate tasks or give assignments to the person they really belong to. Avoid spending energy on what is not worthwhile.
Arcane: The Hermit
House XI: friendships, groups and social awareness.
Advice: analysis of the inner world. Clarification of the mental plane. Although there are times to interact with your social circle, you should also reserve time for yourself, because only then will you find your way to your essence.
Arcane: Knight of Cups
House XII: mysticism, karma and hidden enemies.
Advice: serenity. When you learn to share from unconditional love, without hidden agendas, you open the door to fullness, happiness and connection with the divine.
---
You may also like:
---