Find out which will be the ruling Orisha of 2022 and its predictions
---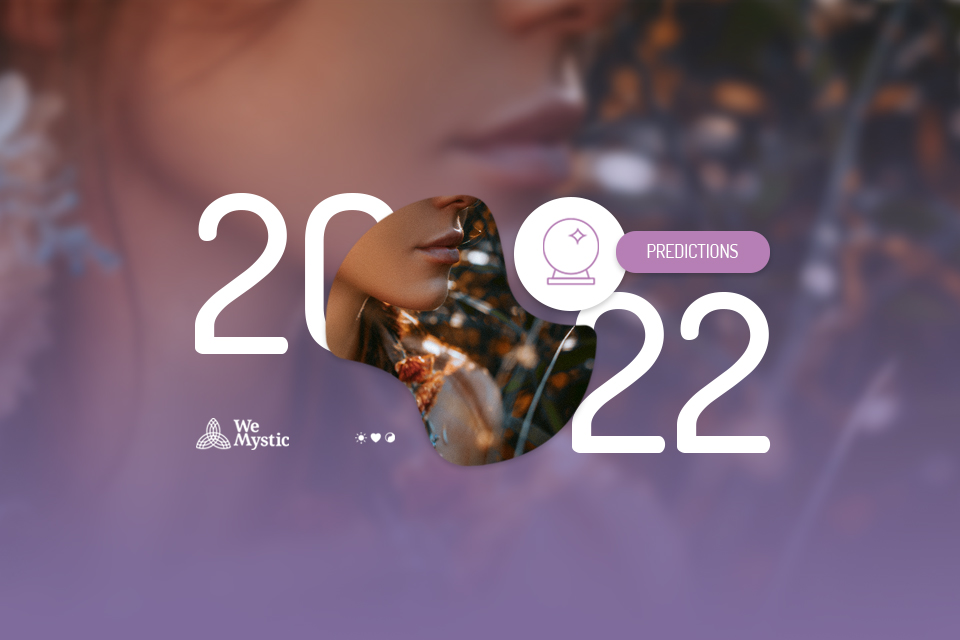 The orishas in Umbanda are syncretized with the forces of nature, thus, it is traditional to understand the regency of the most active force in the life of the medium, of the terreiro itself, and also of the year that is beginning. Understanding this energy as an active force also directs us on how to act in certain situations and how to understand the reason why some cycles are more favorable and others more unfavorable.
The annual ruling orisha in Umbanda can have its prediction in different ways. Some houses announce this force according to the chief guide who directs the work, others through games and oracular consultations with the disembodied priest, and some make their predictions based more on astrology and numerology. There is no mistake, there are different paths.
Understand that each house has its structure, its pillar. If you are part of an Umbanda house, the ruling orishas of 2022 will be informed by your priest, and even if they are different from this prediction or others, these are the ones that should be adopted as your truth, because the house you are part of will direct certain works and rituals in this energy.
To make it simpler for your understanding, imagine that you need to arrive at a certain address in the center of your city, and you can choose a variety of streets to this destination. Is there a right way? Actually, there is a better way according to your conditions. For example, if you are driving, the best route may be totally different from walking or taking the bus.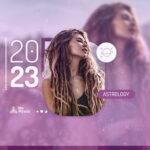 You may also like
Knowing that there are several paths that reach the same destination may leave you in more confusion than guidance! After all, you may be asking yourself, if several paths are correct and if I will see different predictions of the ruling orishas of 2022, which of these regencies should I believe? Which orientation should I follow?
Well, if you don't attend a terreiro and don't have this orientation, you just need to adopt a regency and follow it. You know when you need to get to a place and ask someone on the street for information? So, think how confusing it would be if every two steps you would ask for this information to a different person and change your whole route. It would be a nuisance, right? So the best thing to do when asking for directions is to follow that given path, focusing your energy on the journey. And this is the same line that I indicate to you. If you want indication of the ruling orisha for 2022, feel free to adopt this regency that will be given here and focus your energy on understanding, vibrating, and balancing yourself according to this force. You will find it much more meaningful, and you will know which orisha you can turn to for support when you need it in this new year.
Ruling Orisha of 2022: Ibejis and Iemanjá – with influences from Oxumaré
Having the year 2022 ruled by Ibejis is very emblematic, after all, it is like a rebirth in the middle of all the chaos that is calming down. The twin orishas represent contradiction, opposites that walk together, duality. In the midst of so much chaos, so much loss and sadness, were you able to be thankful for something? Did you manage to see beauty in something that maybe you had forgotten or got used to in your daily rush? Well, Ibejis ruling 2022 is about showing you the other side of the coin, making you see that nothing is so bad that you can't learn a lesson for life, and nothing is so good that you forget to have empathy.
Iemanjá appears as the great mother protector of the heads, because to deal with all this duality and emotional roller coaster of the Ibeji regency, it is essential to feel part of something much bigger. The greater crown, the mother of mothers, brings all this welcome, this feeling of support. At each news or moment of uncertainty, you will still feel the energy of Yemanja leaving in the air a feeling of "calm down, everything will be alright. The wave comes and goes, but you won't lack the sea…".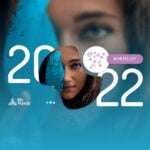 You may also like
How will the force of Oxumaré intervene
Oxumaré represents the union between the masculine and the feminine, making possible the existence of life of everything that complements each other. It is represented by a large rainbow snake enveloping the Earth and allowing for renewal.
The force of Oxumaré will appear, showing the great power of transformation, of turning a lemon into lemonade, of looking at a great storm and being grateful for the rainbow that comes after. Opportunity will arise for those who allow themselves to be renewed.
Oxumaré does not stop, and the force of mobility, the feeling of life passing quickly, will be very striking for this new year.
Predictions of the ruling Orishas for 2022
We will have the mark of the Ibejis, which are the twin orishas that bring happiness in their hearts and see the world with the eyes of a child. The curious, enchanted look. And how necessary this will be! In a moment of disenchantment and apprehension, we will see many people getting reenchanted, we will be surprised to find ourselves again, and above all, overflow with enthusiasm, hope, and life. It will be a year of great vitality!
Iemanjá appears now behind Ibeji, just supporting and balancing, because not everyone will be emotional enough to deal with so many changes and with the excess of energy that 2022 will demand. The instability will still remain, as moments of high and low tide will happen, but even within this swing of the sea, we will have a new look, a renewed disposition.
It is the year to get moving, because as the song says: "the shrimp that sleeps, the wave takes it away", and 2022 will not let anyone stand still, whether by the force of the waters, by the agitation of the Ibejis, or by the transformation of Oxumaré. This is not the best time to get complacent, on the contrary, if you are in doubt between waiting or doing, do it!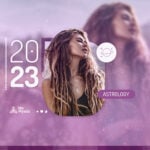 You may also like
Ruling Orisha of 2022 and love
It will be an excellent year to meet a new love, because all the influence is from highly magnetic orishas! After all, who is not enchanted by the siren song?
At the same time that the Ibejis will help in the harmonization of the home, unity, and a more relaxed atmosphere, it is good to be careful not to fall into the traps of little love games or intrigues. In a more relaxed and playful environment, the line of common sense is very thin, especially with such emotional instability that will be in the air.
Take the opportunity to meet new people or establish a relationship, but don't keep any relationship for the sake of convenience or just letting life go, this will bring much more mental disturbance. The year is ripe for intensity, whether it's very stable relationships or that overwhelming passion. Allow yourself!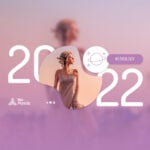 You may also like
Ruling Orisha of 2022 and health
2022 will be an excellent year for new habits. You know that cigarette you want to quit? The gym you want to start? The new habit of waking up early? Taking more time to spend with family or friends? So, all of this is connected with your health, whether physical or mental, and this year will be very favorable to start taking care of what was in the background.
Give priority to moments in the open air, keep moving, and watch out for excesses. An intense year also means a year that can encourage you to exceed your limits, so it is good to always remember that you need to respect your body and your mind, don't try to live as if there is no tomorrow, because there is and regret charges.
Watch out for quick illnesses, like viruses, skin problems, and gastrointestinal problems. All of them that appear "out of nowhere", apparently without you understanding, and also disappear after a quick period, as if it were your body asking for a renewal, a period of rest and detoxification. It reminds me of those little children's diseases that appear without much reason and go away just as quickly. So it is good to be attentive to the body's responses.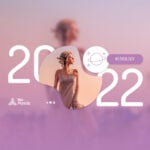 You may also like
Ruling Orisha of 2022 and work
The year 2022 will be excellent for making money in more creative ways. It will be a year when the idea of "making" money will give way to the idea of "making" money. For those who enjoy entrepreneurship, it will be excellent, especially in the food, drink, and entertainment industries.
As much as it may seem that everyone is complaining about the lack of money, the focus is on understanding priorities, and since 2022 will be a year of intensity and renewal, people's priority will be on living and feeling alive! So money will be all around this area of leisure and well-being.
Even for those who don't want to be entrepreneurs, believe in extra money through creative ways, risk turning that hobby into money!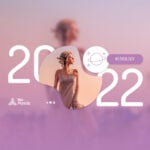 You may also like
Ruling Orisha of 2022 and the planet
The year 2022 will be considered the year of renewal, everything that is in place will be moved, and nothing will stand still.
People will feel closer and truer, feelings will be more exposed, we will always have the presentation of duality at all times, each phase will show both sides of the coin, and this tends to make people more careful when acting and speaking. The mirror will be an excellent symbol, for people to see and reconnect with themselves, like the twin orishas, who look at each other and see each other.
We will have the year of new beginnings, new cycles, transitions, and improvements! Dialogue will prevail, people will learn to adapt to the new conditions, and negationism will lose the protagonism.
For those who like colors at the turn of the year, abuse them, after all, an Ibeji year needs to be fun and multifaceted!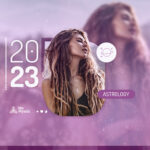 You may also like
You may also like:
---