Tarot for April 2020: The Tower card
---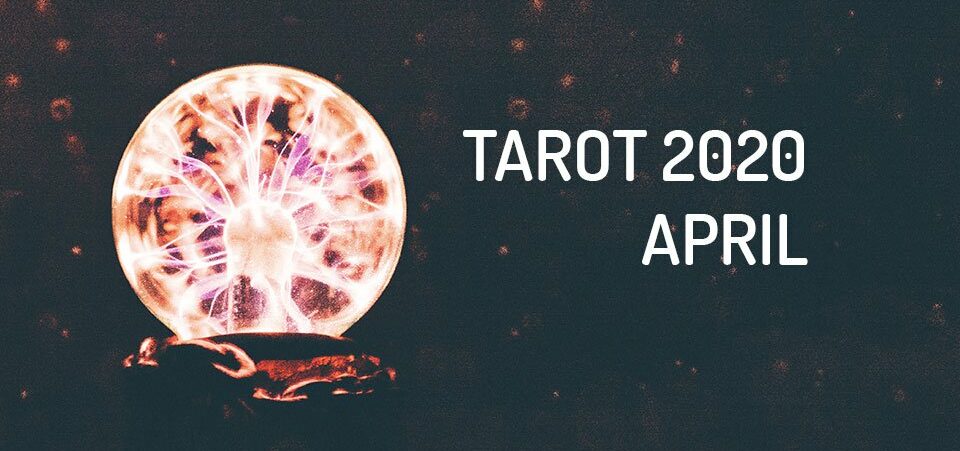 The triad of Tarot cards that scares most inquirers the most is Death, The Hanged Man, and The Tower. In the case of the Tarot for April 2020, The Tower indicates a sudden and radical change.
It also announces the end of a period, whether bad or good; abundance or shortage will come to an end, processes must be closed to continue. This card brings us many teachings since we will learn to value everything we have. In all areas it tends to shake us, so we must be cautious and not challenge destiny.
The card is represented by a tower with a crown on its top, lightning strikes it and detaches from the tower, at the same time two men fall; only the upper part of it is affected, instead its base remains, this symbolizes that there is a solid ground in the plans or goals set but that something more is still required to devote oneself to success.
The lightning destroys only the top of the tower; it represents knowledge, abundance and matter power, both men values. This highlights the fact that there is a need to rethink ideas, goals and the way of acting.
Tarot for April 2020: The Tower
---
The Tower Card
In love, the Tower does not bring good news; it comes with the warning that if you do not change your attitudes and the way you deal with your relationship, the end will be imminent. Try to understand what adds value to your couple, listen to your partner's views, and accept that you need to detach from certain things in order to build the best for both of you .
If you are single you will need to change some attitudes and beliefs so that you can find someone ideal, according to the Tarot for April 2020.
Be very aware, you will have financial problems and this can reflect on your job performance, so try to get rid of old fashioned beliefs, renew and update your knowledge, after all the world is constantly changing and you need to keep up with it. You may experience a change in your professional level.
The Tower indicates that it is time to restructure your life, accept changes and open possibilities for new paths as you will find much more positive and interesting energies.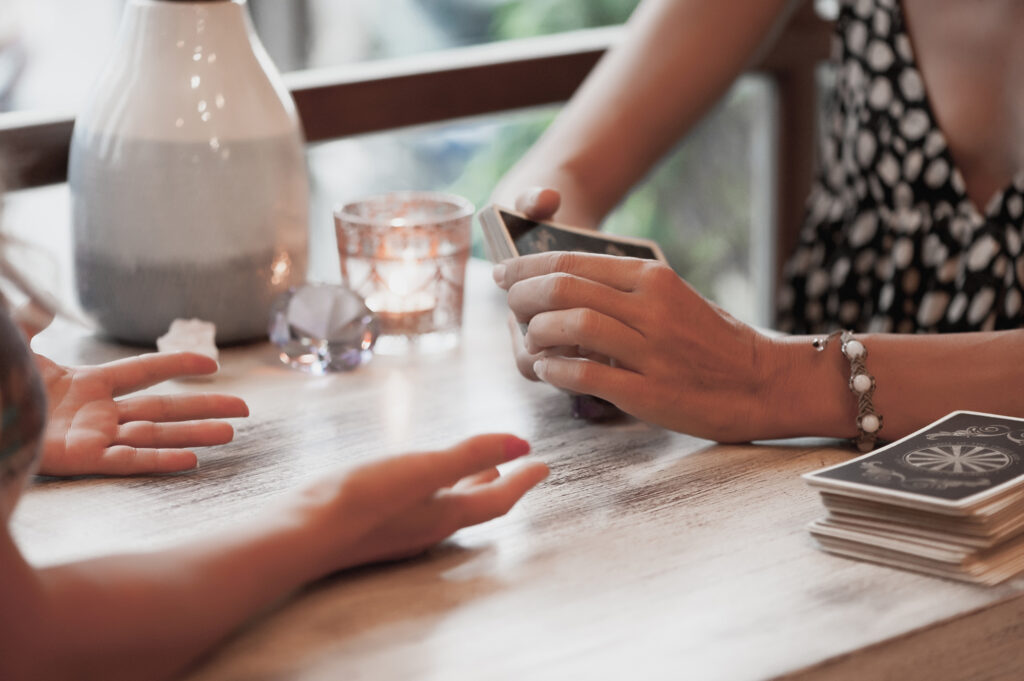 The message of the Tower card
The Tower asks you about change in your relationship and events you have not taken.Does change scare you?Do you see in change an opportunity to learn and grow spiritually?
The Tower also refers to the upheavals of your past and how you have integrated them into your personality, the person you are today. Are you at peace with your past ? Can you talk about all the trials you went through ? Can you appreciate here and now how these trials have shaped the unique and bright person that you are ?
Tarot for April 2019: interpretation of The Tower card
---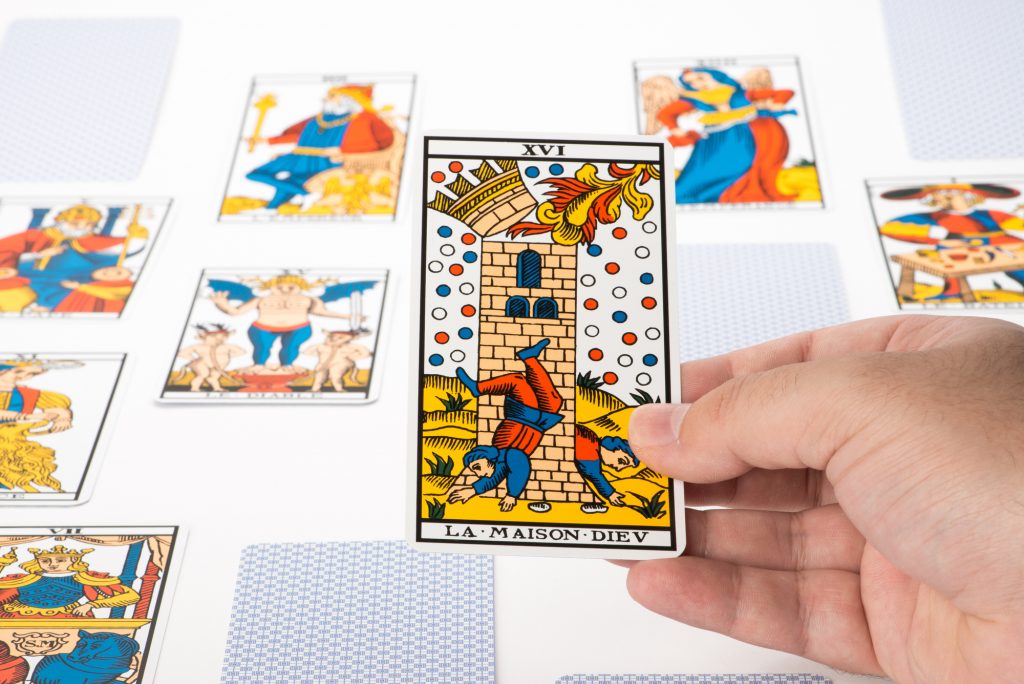 The image of the card, with a tower getting struck by lightning, is quite explicit. A lightning bolt finishes at the top part and, due to the impact, two people fall to the ground, along with the rest of the stones and debris coming from the explosion.
It is true that the lightning can come from both outside and inside the tower. Something that would symbolize both a change from the outside that will make us change our life, and a change that has arisen from within us, generating an internal deflagration that will lead us to change the way we understood life.
Sometimes it is even interpreted as a sexual exaltation, where the repressed character of a person ends up exploding and letting out all the energy contained by fear of what others will say.
This card in tarot for April 2019 may indicate that we are going through a critical period that may blow up on us at any moment. Although situations like this produce fear and anguish, it also indicates that calm will come after the storm and a new and hopeful period will follow.
This will be reflected at work, where it is possible that we lose a job that we have and like so much. Something similar will happen with health, where we could be the victims of accidents or break something in our body.
Certainly it is not a time to spend or invest money. If this happens it will be in an unexpected, radical way, like for example if we win the lottery.
On a sentimental level, breaking up with your partner is very likely, either through separation or divorce. Normally the cause of this situation will be the appearance of a new person that makes us fall in love with and drives us crazy.
---
You may also like:
---