Taurus Horoscope for December 2020
---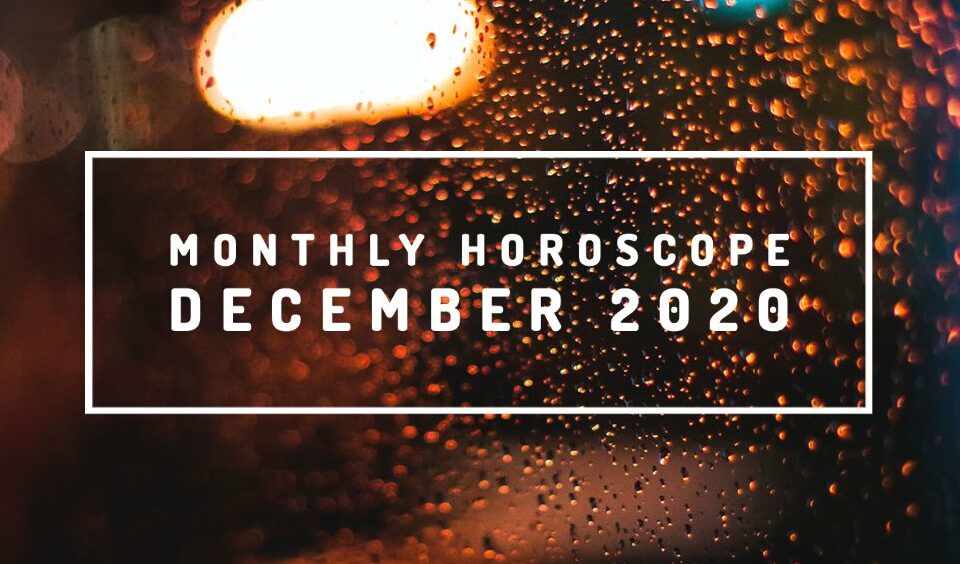 Here is your Taurus Horoscope for December 2020. Every month, you will find at WeMystic the astrological forecasts for your zodiac sign.
Taurus Horoscope for December: what to expect
Taurus Horoscope for December: Love

---

The trine that the Sun will star in House VIII of Taurus, with Mars in House XII (12/11), aims to overcome a separation or rupture, which was especially conflictive for the native.

Likewise, this alignment refers to taking action, and facing the old patterns that hinder the development of true relationships of trust, and the personal transformation of the native.

The fact that the solar eclipse in Sagittarius on 12/14 also happens on House VIII of Taurus, suggests the resolution of situations that bother the native, in the interaction with people in their inner circle.

From another dimension, the solar event invites to explore new spaces (and challenges) with the family group; introduce novelties in the couple's life; take financial and sexual health seminars; and promote self-confidence.

It is worth noting that Venus will enter House VIII of Taurus, on 12/15, and Mercury will be traveling through the same sector of the astral map, from December 1 to 20, reinforcing these trends.

In the same way, the entry of Eros into House VII (12/22), will favor romantic encounters and complicity, as well as the enjoyment of activities as a couple, and common pastimes.

Taurus Horoscope for December: Money

---

December 2020 is presented as a mostly positive period for the sons and daughters of Taurus, in economic matters. The presence of the North Node in House II of the sign, promotes actions that seek to achieve financial objectives, and the material security of the native.

The fact that Mercury passes through House VIII of Taurus, from December 1 to 20, points to plans, strategies, and business conversations with your partner and family.

In this sense, the total solar eclipse in Sagittarius on 12/14, on House VIII of the bull, invites us to analyze the different alternatives, which will allow to increase the shared patrimony, and to finalize payment commitments (pending), as soon as possible.

In the same way, the entry of Venus into this sector of the astral map (House VIII), on 12/15, encourages the acquisition of real estate, property and savings funds, which will be part of the shared heritage.

At work, the asteroid Vesta in House V of Taurus suggests a fervent dedication to creative projects, especially those that arise from the inspiration of the native.

Vesta in the V House, also talks about cultivating relationships with those in your charge, and providing moral support or advice, to those who are in search of their dreams.

On the other hand, the entry of Saturn into the X House of Taurus (12/17), refers to assuming a greater responsibility in promoting one's own professional career.

This astrological position (Saturn in House X) alerts us to the dangers of limitations (personal and work) that we impose on ourselves due to rigidity of thought and fear of failure.

It is worth noting that, on December 19, Jupiter will make its entry into this same location (House X of Taurus), translating into a year of professional expansion, where you will work on the balance between career, vocation, and mission.

We cannot forget that on December 21, the Great Jupiter – Saturn Conjunction will take place, over House X of Taurus. This event, which occurs once every 20 years (approximately), refers to being aware of what motivates you to go further, and explore new areas of work.

As Mercury and the Sun will enter House IX of Taurus (on December 20 and 21 respectively), interesting opportunities will present themselves in the academic, international, or editorial fields.

For students of Taurus, Mercury, and the Sun in their IX House, it indicates successes in educational projects, late recognition, and the possibility of pursuing advanced studies, or competing for scholarships or research positions.

Last but not least, keep in mind that on 12/23 there will be a square between Mars in House XII and Pluto in House IX, so it is possible that pending issues will be placed under the spotlight again, generating some tension or discomfort. Don't lose your patience, and you will find a constructive solution.

Taurus Horoscope for December: Health

---

On December 15, Chiron begins a direct path in the XII House of Taurus, translating into the awareness of greater spiritual/emotional strength, and the desire to share one's own path with others.

Let's remember that Mars is also in the XII House of the bull, so we are talking about exercising a more active spirituality, which allows us to support noble causes, in addition to nurturing the connection with the divine.

On the other hand, the Double Full Moon in Cancer on 12/29 will touch House III of Taurus, pointing to love, understanding and compassion as fundamental elements, to establish constructive dialogues.

It is important to note that the interaction will not be restricted to people in the surrounding environment.
---