Lunar calendar for October: recommendations for each phase
---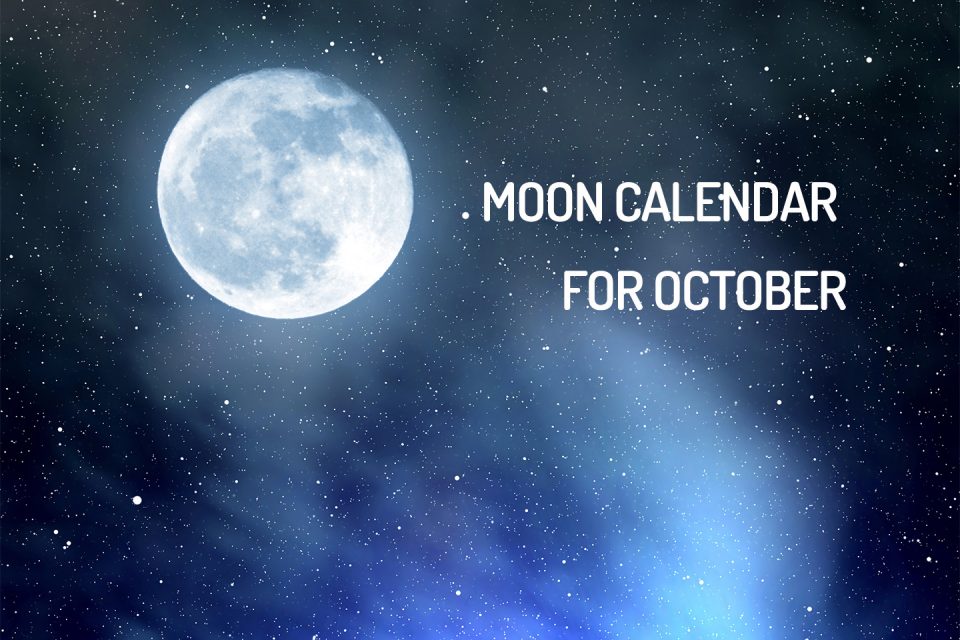 Eastern Time Zone | GMT -5 Standard; GMT -4 Daylihgt
Far beyond mere recommendations, the lunar calendar for October brings twists and turns. You will be able to go back to the past to find certain answers, and make this month a real period of rebirth. Are you curious to know the predictions? Continue reading to check out the revelations and tips of the Moon for each cycle of this month.
2024 predictions are out
Discover the stars predictions for new year!
Lunar calendar for October
---
First quarter
The phase at the beginning of the month will make October a period marked by news, action and possibilities. It is quite probable that some situations of the past will come back refreshed, and you will feel obstinate to run after your dreams and to be happy. But have patience.
This phase of the Moon is about expansion, resumption, and the will to make choices – sometimes even somewhat impulsive and immature. Be careful, for the paths you choose during the First Quarter Moon.
You will feel the effects of the Moon even on your physical stamina, which should allow you to fulfill some desires.
Full Moon
On October 13th, the Full Moon shines in the sky, making the twists of the previous phase in fact felt. That's good, since you will now be able to evolve as soon as the day strikes.
For many, the lunar calendar for October will be a month of rebirth, whether it be feelings, projects or behaviors. In this phase, difficulties will become easier; the feelings will be reduced to passion, and it must prevail over reason.
The emotional Full Moon will make you a more understanding, and able to make a good interpretation of what is past. Your friends will be closer and possibly you will receive some very varied invitations.
Last quarter
We will be on the 21st when the Last Quarter comes up, and, as you know, this is a phase of reflection, assimilation of everything that happened here, and much wisdom.
Like a wise old lady, this Moon will make you think about all the unusual events that marked the previous periods. For some people, twists and turns can be the solution to many problems; for others, all the originality can simply sound seductive.
New Moon
Although it is appearing as the last cycle of October, it is during this phase that we tackle projects and ideas. Here your plans grow and you may feel drawn to heading in any direction.
Even for the most outgoing and extroverted, the New Moon represents a moment of "disappearing", for now, as well as the celestial body. Rest your mind so you can plan the next steps wisely.
After so many transformations, set aside some moments for meditation and calm. Think very well before you act, reevaluate attitudes and strategies. It is possible that the libido is low during the cycle, but in compensation you will be much more intellectually stimulated – focus on new ideas.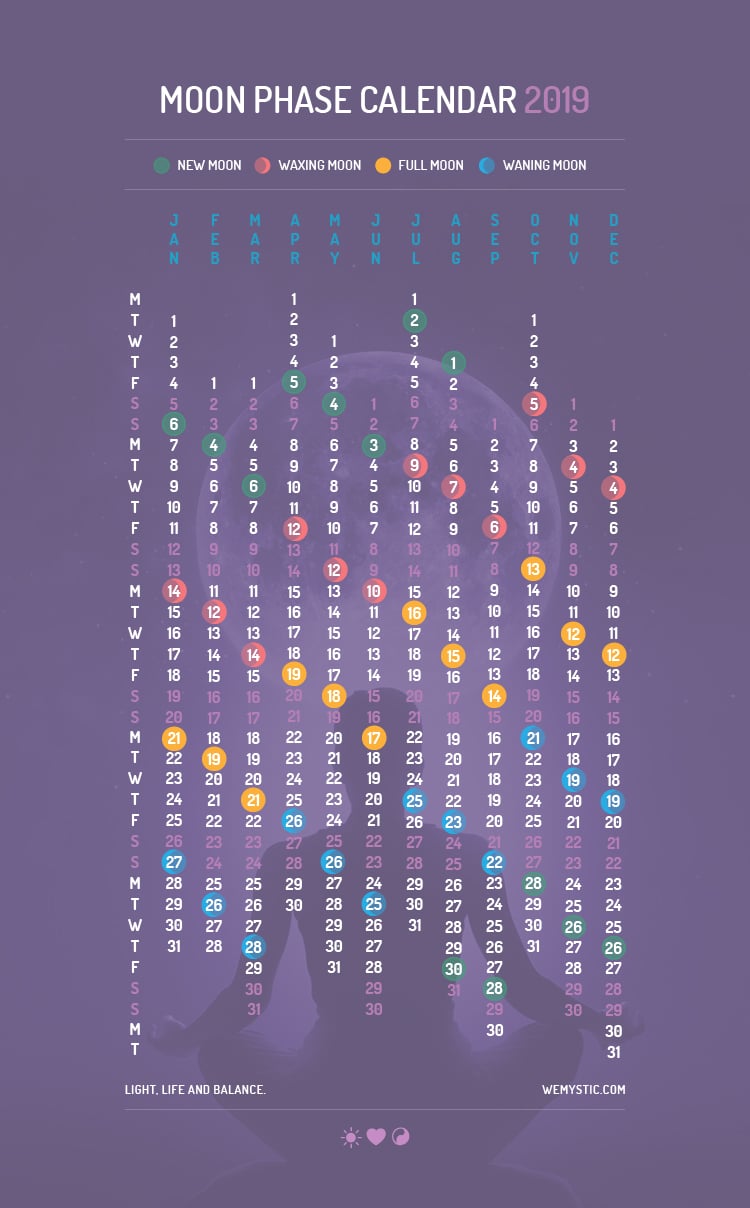 The Energy of the Moon in October 2019
October will be a month of possibilities, where you can transit between past, present and future to make your own reality. With novelties, ambitions and even fanciful plans, you will feel the positive impact of so many revelations.
For many people, October will be a month of rebirth. Unusual invitations, insights into past problems, unlikely solutions, and difficulties that suddenly seem too easy to solve.
You may even be scared or dazzled by so many things going on at once, but just follow the behavioral guidelines that Moon phases are offering for everything to walk on the rails, toward success.
Searching for the calendar for another month?
---
---
You may also like:
---