Moon Phases in August 2023
---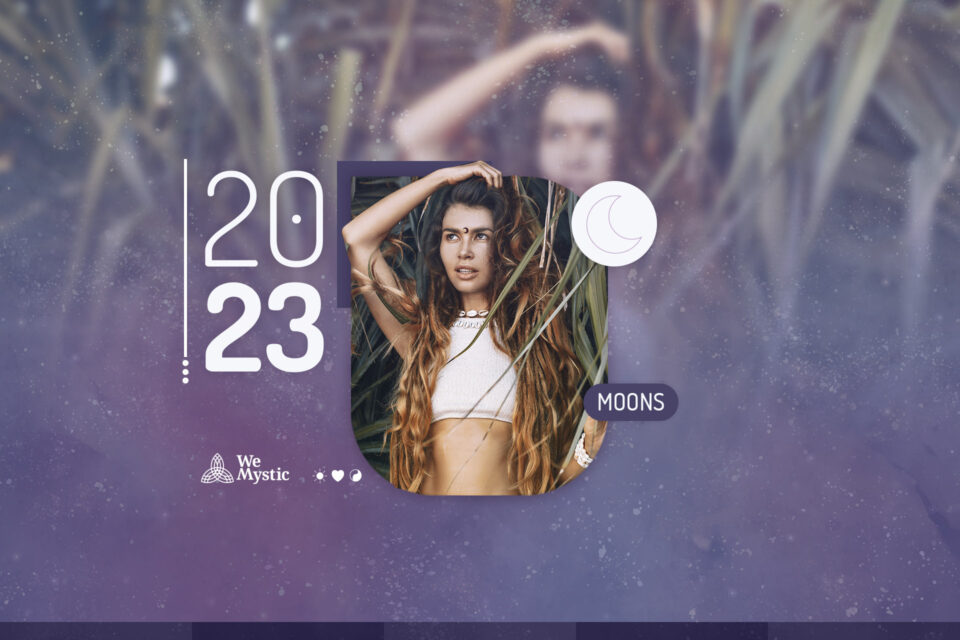 Washington TimeZone | USA (GMT -4)
Full of energy, opportunities, and good luck, the Moon Phases in August 2023 bring with them impulses, self-knowledge, and the "little push" that was missing to run after your dreams. Below, we bring you the complete August 2023 lunar calendar so that you can program yourself.
Below the calendar, we have in detail tips, predictions, and possible behaviors for each cycle of the Moon. Especially during that month, all the teachings can be extremely valuable for you to have not only 2023, but the following ones much more stable and evolved. Check it out!
Receive all our tips by email!
Love Astrology? Subscribe Now and Receive Exclusive Content!
Moon Phases in August 2023
| | | |
| --- | --- | --- |
| Moon Phase | Date | Time |
| Full Moon 🌕 | August 01st | 2:31 PM |
| Waning Moon 🌘 | August 08th | 6:29 PM |
| New Moon 🌑 | August 16th | 5:38 AM |
| Waxing Moon 🌒 | August 24th | 5:58 AM |
| Full Moon 🌕 | August 30th | 9:37 PM |

98.1% (1312)
Moon Phases in August: Super Full Moon in Aquarius
Marked by great achievements and some duality between mind and heart, the Super Full Moon of the 1st benefits creation, communication, and a greater ability to adapt. This is a period with great potential for dreams to come true.
For some, all this energy can be directed toward creativity and a planning process regarding the next steps – possibly directed toward professional life. Others can express the lunar effect through sensuality, presenting a fierce behavior, but with a sensitive vibration. All this thanks to the influence of the sign Aquarius.
Some obstacles may loom ahead of you, but they won't be strong enough to destabilize your emotions. For many of you, the challenge is necessary as we are in a period of change. Try to verbalize your feelings more, or write them down – just avoid throwing your weight on the other person's back.
Moon Phases in August: Waning Moon in Taurus
On the 8th, the Waning Moon inspires the search for a sense of stability and security, which can lead to a more contemplative and spiritualized state. Take advantage of the serenity of the moment to practice detachment. Clean your house, tidy your closet, donate what you no longer use, throw away broken objects.
The waning phase is also a good time to go to the doctor to get that checkup that you have been postponing for a long time. In love, hold back on your jealousy! Don't start arguments because paranoia invades your thoughts. Look for concrete proof (or just accept that there is nothing wrong) before accusing your beloved of something.
New Moon in Leo
On the 16th we have a New Moon that is favorable for contemplation, but different from the waning phase. Here we work on reflection turned to action. If you are dissatisfied with something, simply change it! Start with yourself, with your home, with the relationships that surround you. Organize your life in every area you can.
Without the Sun's reflection on this Moon, our emotional and more primitive issues are also easily obscured. This can make love more fragile or sensitive, requiring more adaptability when communicating with a partner.
Moon Phases in August: Waxing Moon in Scorpio
Already on the 24th, a Waxing Crescent Moon in Scorpio arrives, adding fuel to the fire. It is time to get involved with intensity in everything you set out to do. Love, projects, studies, embrace what you are passionate about, and make it happen!
Put aside your long term plans for a moment and get involved with the goals that are right there in front of you. Tackle the projects that have piled up, stop putting off important conversations, negotiate debts,… it takes courage to attract abundance. Obstacles start to appear, and it is time to face them.
Super Blue Moon in Sagittarius
Starting late on the 30th, the Super Blue Moon comes with the height of its energy at dawn on the 31st, when it enters the sign of Sagittarius. It has this name because it is the second Full Moon in the same month. Its aspect will be more focused on the process of inner transformation, and although we are in a lunar phase of expansion, it will be important to reflect and "clean" feelings and memories that still cause you some suffering.
This will be a time of sensitivity, love, and compassion. To forgive, and of course, to forgive yourself too! Open your heart to new loves, friendships, possibilities, and healing, as this will be a very present energy during the period.
Moon Phases in August 2023: the energy of the stars
Confused emotions (do I really deserve all these opportunities?) and the search for stability should mark the month of August. You will be striving to find solutions to make this security last. Again, August will be a month that may be slow to pass, but should bring valuable lessons. It's not often that luck is handed to you on a platter, so take advantage of it!
Advice from the stars: the best way to grow and evolve is to give rather than receive. Take your responsibilities. Adaptation is a sign of maturity, and sometimes we need to go through hostile situations to make victory tangible.
No matter the context, stay true to your values. Immerse yourself in the truth of your inner self, no matter what. Move forward and learn from the situations around you.
You may also like:

98.1% (1312)
---