Chinese Horoscope for November: what it holds for you
---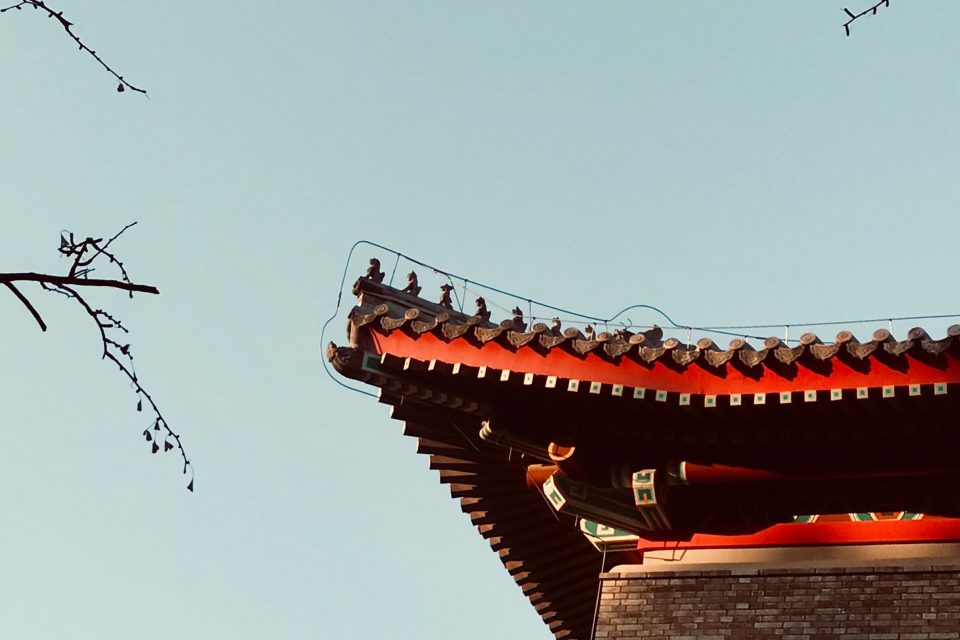 November is considered an excellent month for business, work and industry. The unemployed and those who have had difficult work situations await this month with high expectations, as it is considered a favorable moment for career development. Learn what the Chinese Horoscope for November holds for you.
Chinese horoscope for November 2019
---
The Rat
An unexpected happy event marks the beginning of the first week of this cycle; a positive sign that you will start earning profits from a previous business. Do your part, and even if you're not comfortable with a new situation in your love life, decide to take action and set aside your pride. Love must be cultivated daily; almost always lack of communication spoils the relationship.
Discover more characteristics of the Rat >>
The Ox/Buffalo
During this month you can loosen your tongue and comment on certain work secrets that should not be disclosed. If you are in the middle of a buying and selling process, you will have an offer of an amount you do not agree with; wait a minute because if you hurry you will lose money.
Discover more characteristics of the Ox >>
The Tiger
Time to start using your empathy, says your Chinese horoscope for November. Act with more tolerance and understanding about the weaknesses of others, especially about your partner. If a situation that happened in the past is no longer part of your life, remember it no more.
If you feel any unusual discomfort, consider going to a specialist's office and getting a proper assessment. A simple medical routine check avoids major problems.
Discover more characteristics of the Tiger >>
The Rabbit
This is your period of success. The way you lead your life will help you understand the need to avoid unnecessary discussion and problems. The most important thing is to maintain inner peace because health derives from it. You can get the job you are preparing for.
Discover more characteristics of the Rabbit >>
The Dragon
Try to get along better with your co-workers and take advantage of this cycle of the Chinese horoscope for November; explore and analyze the way you are conducting your personal relationships. If you have had problems, maybe the cause is within yourself.
Discover more characteristics of the Dragon >>
The Snake
It will be flattering to receive the news of an invitation to attend a social event where funds will help the most needy. Your generous and selfless attitude will greatly reward you on a spiritual level.
Discover more characteristics of the Snake >>
The Horse
Wherever you go, you will make a big impact, being the center of attention, which is great emotionally. Choose a good outfit for the occasion. Do not take medication immediately if you have a cold, but add more natural fiber to your diet instead.
Discover more characteristics of the Horse >>
The Goat
You will find solutions to your health problems yourself. A few small changes introduced in your lifestyle, diet and exercise will suffice. Good sentimental news: a person is seeking to regain your love and trust, so give them a second chance.
Discover more characteristics of the Goat >>
The Monkey
This month is for rest and relaxation, not for complications, according to the Chinese Horoscope for November. Try to isolate yourself from superficial observations from people who have nothing productive to do in their lives.
Discover more characteristics of the Monkey >>
The Rooster
You are spending too much and this will cause future problems. If you get a loan or a new bank card, control the temptation to spend right away, use your common sense. You also get very nice news from someone far away and within a few days you will meet a loved one.
Discover more characteristics of the Rooster >>
The Dog
Live this month intensely, in the company of your partner, without fictitious problems. If you are alone, do not worry, remember that 2019 is also your year and you will not finish without having realized your dreams. Put aside the clumsiness of the past, enjoy your present, it's the only thing we really have in life.
Discover more characteristics of the Dog >>
The Pig
It is a time of satisfying arrangements and reconciliations, serious commitments, solutions and harmony in love. In economic matters, new avenues and possibilities are opened that will allow you to gladly follow your financial affairs and keep up with your debts and obligations.
Discover more characteristics of the Pig >>
---
You may also like:
---