Monthly Horoscope for May 2023!
---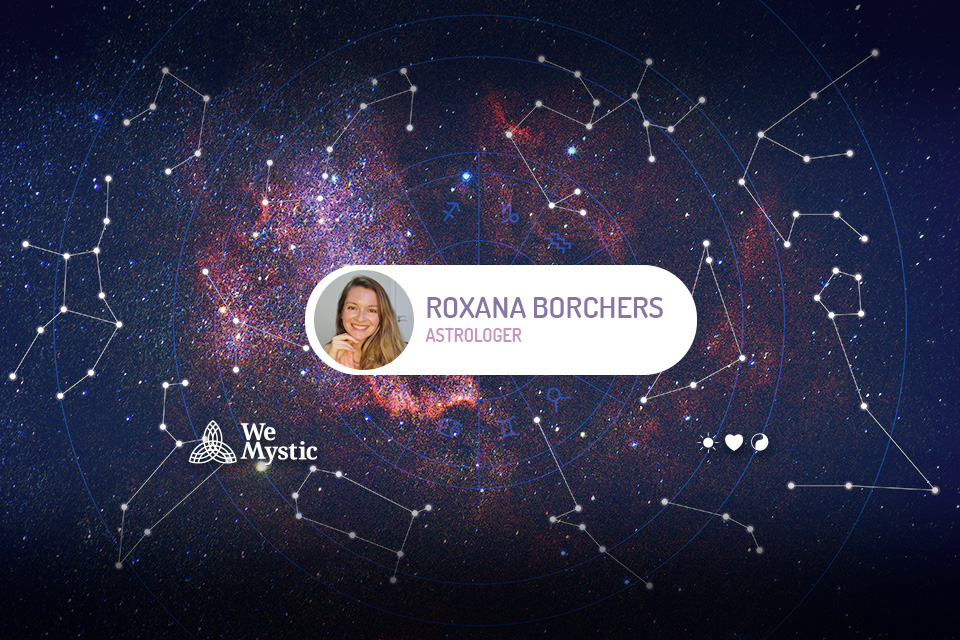 If you are too anxious for the Monthly Horoscope for May, take it easy, otherwise the events in your life will be worthy of a meme. You start the month wanting to shine on the catwalk, but you'll end up getting tripped up on your first steps (nervous laughter). Nobody wants to make a fool of themselves, right? So let's take advantage of this month's tips so that you can look your best on the catwalk.
What happens is that at the end of the previous month we started the first Mercury Retrograde and we will still be under its effect until May 14th. Besides this we also had the first Eclipse of the year, whose energy still reverberates strongly in us. Not to mention a beautiful Full Moon in Scorpio on May 5 and the entrance of Venus in Cancer on May 7. Whew! It is a dramatic combination, just the way water signs like it: full of memories, emotions, and transformations. But all this obviously has a good purpose, so basically the stars go on tour together with Coldplay, and sing "Fix you" especially for you. So trust us!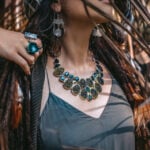 You may also like
Monthly horoscope for May 2023
Take advantage in the first fortnight to be more connected with your feelings, to place yourself much more as a listener and observer. Write down your reflections and dreams, notice the memories and issues that come up, and gradually perceive which issues the universe is inviting you to revisit and make adjustments. This is the role of Mercury Retrograde for you, as well as Pluto, which is also retrograde, helping in the transformation and healing processes.
Be generous with yourself especially in the first week of the month and don't overcharge yourself. These are movements that can make you feel confused, so don't rush into making decisions, you will see that the pieces will fall into place and everything will become clearer in the second half of the month.
In case you haven't read the article about Mercury Retrograde yet, I strongly invite you to do so in order to take better advantage of this astrological movement that impacts us so much, but that is also full of opportunities.
Monthly Horoscope for May – Say goodbye to Mercury Retrograde!
On May 15 we reach the end of Mercury Retrograde and Astrology's beloved planet Jupiter enters the sign of Taurus. Did I hear an amen? This is a much awaited astrological movement this year! After Jupiter's season in Aries that left tempers in high gear, he enters the Taurus firm land bringing stability and tranquility to deal with stressful situations, not to mention that nice touch of luck in financial matters, because Jupiter has these things: it brings good surprises!
Take advantage of the New Moon in Taurus on the 19th to mentalize all your wishes regarding work and material achievements, because we will begin a very beneficial lunation for this sector. Next, the entrance of Mars in Leo will help us (a lot!) to take actions with much more confidence – so necessary for our conquests. After all, much more than trusting your dreams, you need to trust yourself, right?
The month ends with the entrance of the Sun in Gemini, beginning a much more cheerful and versatile season, but also one that will stir up our rationality about important reflections in our lives. The idea is to enjoy life in the best way possible, so we need to be conscious about our ways, deal?

98.1% (1312)
Follow the calendar with the main astrological movements of May:
May 1st: Start of Retrograde Pluto in Aquarius
May 5th: Full Moon in Scorpio
May 7th: Venus enters Cancer
May 12th: Waning Moon in Aquarius
May 15th: End of Mercury Retrograde in Taurus
May 16th: Jupiter enters Taurus
May 19th: New Moon in Taurus
May 20th: Mars enters Leo
May 21st: Sun enters Gemini
May 24th: Waxing Moon in Virgo
Monthly Horoscope for May 2023 Sign by Sign
You may also like
Love
The love sector for Aries is in a maintenance phase, so to speak. If you are in a relationship, this is a period to avoid arguments and to be careful not to fall into a more dramatic emotional. For those who are single, this is not a very favorable time for dating, so take the opportunity to review what you really want to be by your side, and
strengthen
the values that are important to you.
Money
Take advantage of the good luck of Jupiter's energy that will be in your sign until May 15th, and connect with your
intuition
, which can be more in evidence. A good time to seek recognition or new opportunities with something that you feel adds more in terms of purpose. Got it?
Well-being
The intense astrological movements in your sign ask you to take moments of rest, as you may have more episodes of headache and
anxiety
. Relax more and be patient.
Love
If you are in a
relationship
, this is a month to enjoy that vibe of ordering a pizza, watching a movie, and spooning. Invest in doing things together that you haven't done in a while. Single Taureans may feel a greater neediness at the beginning of the month, susceptible to relapses because of this, especially because many memories will be activated with crushes from the past appearing with a "hi, stranger". And then, will you relive it?
Money
This is not a month to make big bets or risky investments. It is a month for planning and reviewing finances. Before seeking recognition in your work environment, take the opportunity to think if you really want to stay there. In the second fortnight you will be able to make better decisions.
Well-being
Let's explore self-care the way Taurus likes it. Certainly some things have been put aside lately, so take advantage of this month to take care of your beauty and
diet
.
Love
Into the relationship, watch your words. I suggest special attention this month by including an extra filter between your thoughts and speech. Is that innocent comment really that harmless? Singles will certainly have many opportunities to go out, but maybe you prefer to be alone and that's okay. By the end of the month your mood will pick up again.
Money
I suggest you to be more careful about spending because the desire to do that online shopping will be very intense, but the chance of regretting it is quite high. If you need to
save money
, this is a great month to take a good look at how you are spending, you will find opportunities there!
Well-being
How about putting into practice this month the reading of a book or starting that course you've been wanting to do? This month calls for you to take care of your mind's nutrition, otherwise you will get lost scrolling your feed for hours and end the day with mental fatigue. Explore more of the offline.
Love
Cancerians will be blessed by
Venus
entering their sign this month! Sounds good doesn't it? But wait a minute... Considering Mercury Retrograde we have a high chance of getting into a nostalgic vibe. If you are in a relationship, focus on the present so as not to get lost in the past. For those who are single the advice is the same (if you can resist lol).
Money
This is a very good month for you to claim your value, this is why financial
prosperity
also depends on having self-confidence. If you don't feel recognized, but are still searching for what you deserve, let's fight for it?
Well-being
This is the month to raise your
self-esteem
, what are the things that help you feel powerful? Put these actions into practice! Suddenly, a morning of
self-care
with your mother, sister, or cousins and ending the day with a delicious breakfast could be a good idea. What do you think?
Love
There is a touch of sensuality for your sign this month, so if you are in a relationship, it is worth betting on more romantic and intimate activities. Singles can feel more desired, just the way you like it!
Money
Be careful with overspending or impulse purchases, and for those who are seeking recognition or new opportunities, from May 20 you will be taken with great courage for your achievements.
Well-being
Physical activities will be very good for you this month, so take the opportunity to dedicate yourself to the care of your physical body. It will also be very good to go out, have fun, and meet people, you can be present at invitations that arise and let your Leo shine. That's all you wanted, isn't it?
Love
If you are in a serious
relationship
, be careful not to take hasty actions as your critical side will be more in evidence. Avoid serious discussions in the first half of the month. If you are single, you can start to reflect on your past relationships, take the opportunity to learn and if there is something you haven't said to someone, this is a good time to do it.
Money
Excellent month to review that spreadsheet of spending, you will certainly feel the need to make an update there. In the work environment, be careful not to overload yourself with possible mistakes that can happen during
Mercury Retrograde
.
Well-being
If you were considering going to a nutritionist or thinking about including more healthy foods in your routine, it's no surprise! But it's also important to focus on turning your healthy meals into moments of enjoyment.
Love
If you are in a relationship, possibly your mind is full of questions about the future of the both of you. So if you are thinking of having a conversation, I suggest the dates of the 17th, 18th, and 19th or the 29th, 30th, and 31st. Single Librians can take advantage of the more romantic energy in the air, better for dinners than parties.
Money
You are likely to feel the urge to review some work agreements. Especially if it is a partnership, it will be important to pay attention to this. It is also a month that invites you to do some good deeds, so how about setting aside the amount you can and support some charity?
Well-being
This is a great month to give your closet a good overhaul. And it's not just about organizing, much less buying more, but evaluating which pieces really make sense and still fit you. I know there is a lot of stuff in there that brings nostalgia, but stagnant energy holds you back and you want new things, right?
Love
Ooh la la! This month promises strong emotions in this sector! If you are in a relationship, this is a good time to refine your
sexual
attunement, so explore more of your desires. Singles, on the other hand, will certainly be "nudged" by the shadows of the past. Could there be some hurt from a previous relationship that you need to release?
Money
Some events this month are likely to provoke you to reflect on your priorities. Could there be too much attachment there? Don't get carried away by the vibration of fear, but notice if any work cycles need to be closed. Don't let go of the bone, and look for new ways to make
money
. Good energy of transformation in the air, especially at the end of the month.
Well-being
A great month to take care of your little corner, be it your
bedroom
, your office, or your home as a whole. Free up space, donate what you don't need anymore, and make everything beautiful and pleasant for you. Your soul asks for this, and you will see how everything will be lighter in your daily life.
Love
For those who are in a relationship, this is a good time to enjoy family programs and get closer to the partner's family, but be careful with that irresistible desire to make those sincere comments that
Sagittarians
love. For the single Sagittarian I suggest that you allow yourself to be adventurous this month, who knows, maybe you can invite friends to a trip and meet someone again.
Money
This is a month for you to save money, but on the other hand you will still be drinking from the lucky fountain coming from the planet
Jupiter
! When it comes to work, put your knowledge on the line and expose more of your expertise that you will be well seen.
Well-being
There is a lot for the Sagittarian mind to reflect and assimilate this month, so don't push it too far if you feel discouraged. It is worth getting that book you have been thinking about reading for a long time, and start catching up on it over a glass of wine. What do you think?
Love
This is a month that asks you to be careful in your relationship so that you don't leave your partner aside amidst all the worries of work. I suggest that single Capricorns get out of the house more as the energy of romance is favorable for you with many people who will arouse your interest.
Money
There could be some old desires that could be brought to the surface, such as the purchase of some property. If you feel ready for this purchase, great! Just leave it until the second half of the month to avoid confusion. Be careful not to fall for illusory investment proposals that promise you a lot of money.
Well-being
You may feel more stressed this month, so don't neglect your
mental health
. Call a friend for wine and advice, schedule a therapy session, and go for walks outdoors. Your mind will thank you.
Love
This is a month when possible questions that were already hanging over your head about the relationship will intensify, so allow yourself to retreat - from May 20 you will become more confident. Single Aquarians will be more independent. This is not a time to seek out a partner, but to strengthen yourself. Starting next month this sector will be more interesting for you.
Money
This is not a month to take risks, as there could possibly be unforeseen events that demand some expenses, so it is better to save. In the work environment, some things will happen that are not planned and you can excel by using your dynamism and Aquarian creativity.
Well-being
This month, try to be more in touch with nature and do outdoor activities. Call your friends to a park, lie down on the grass, get some sun, and leave your cell phone aside. These actions will help a lot to bring you more centeredness and groundedness.
Love
I suggest you get the Kleenex box because this month promises that basic
drama
. If you have any impasse or argument, be cautious, exercise
empathy
, and reflect if it is not just a storm in a glass of water. Pisces singles will be in a dreamy mood, so remember to come back down to Earth once in a while to see the facts.
Money
A month with a good opportunity for financial transactions with the purpose of doing something for the family. But on the other hand, be careful with your generosity, don't forget your individual goals as well.
Well-being
We will have an energy of extreme emotional sensitivity in the sky, so allow yourself to be withdrawn and do everything that brings you comfort. Prioritizing getting a good night's sleep, a candlelight bath before bed is a perfect combination.
You may also like:

98.1% (1312)
---