---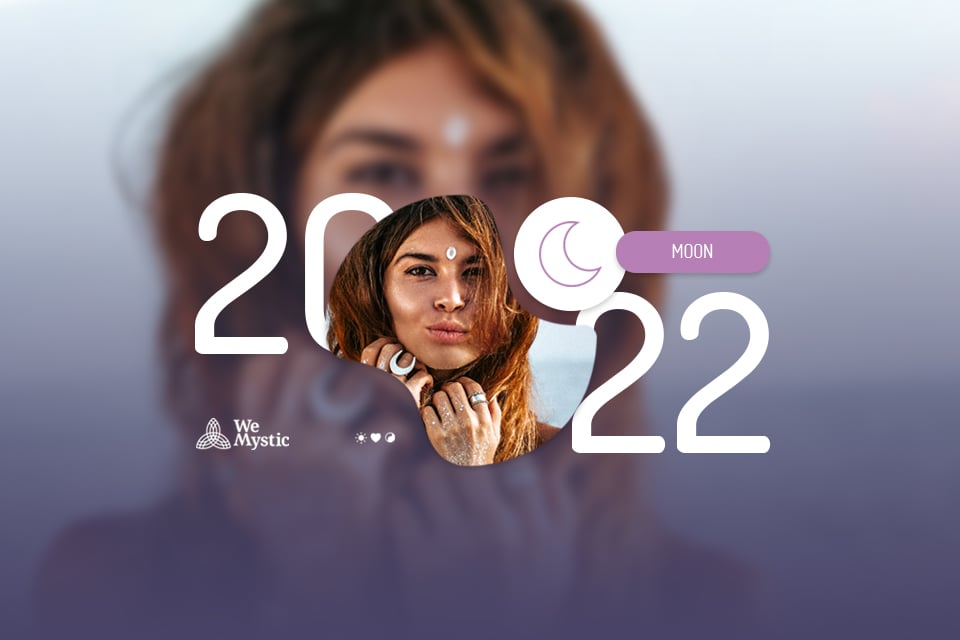 July marks the beginning of the second half of 2022, and the Moon phases predict that this will be one of the best periods for dealing with matters of the heart – reserving many surprises in this area. Want to know what else the Moon has to reveal?
Below, check out the July 2022 lunar calendar. A little below, be sure to find out about the tips and predictions for each cycle of the Moon. All the teachings can be very useful to you so that you can prepare, plan, and have as few unforeseen events as possible during the month. Keep an eye out!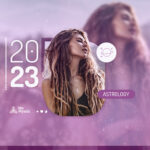 You may also like
Moon Phases: July 2022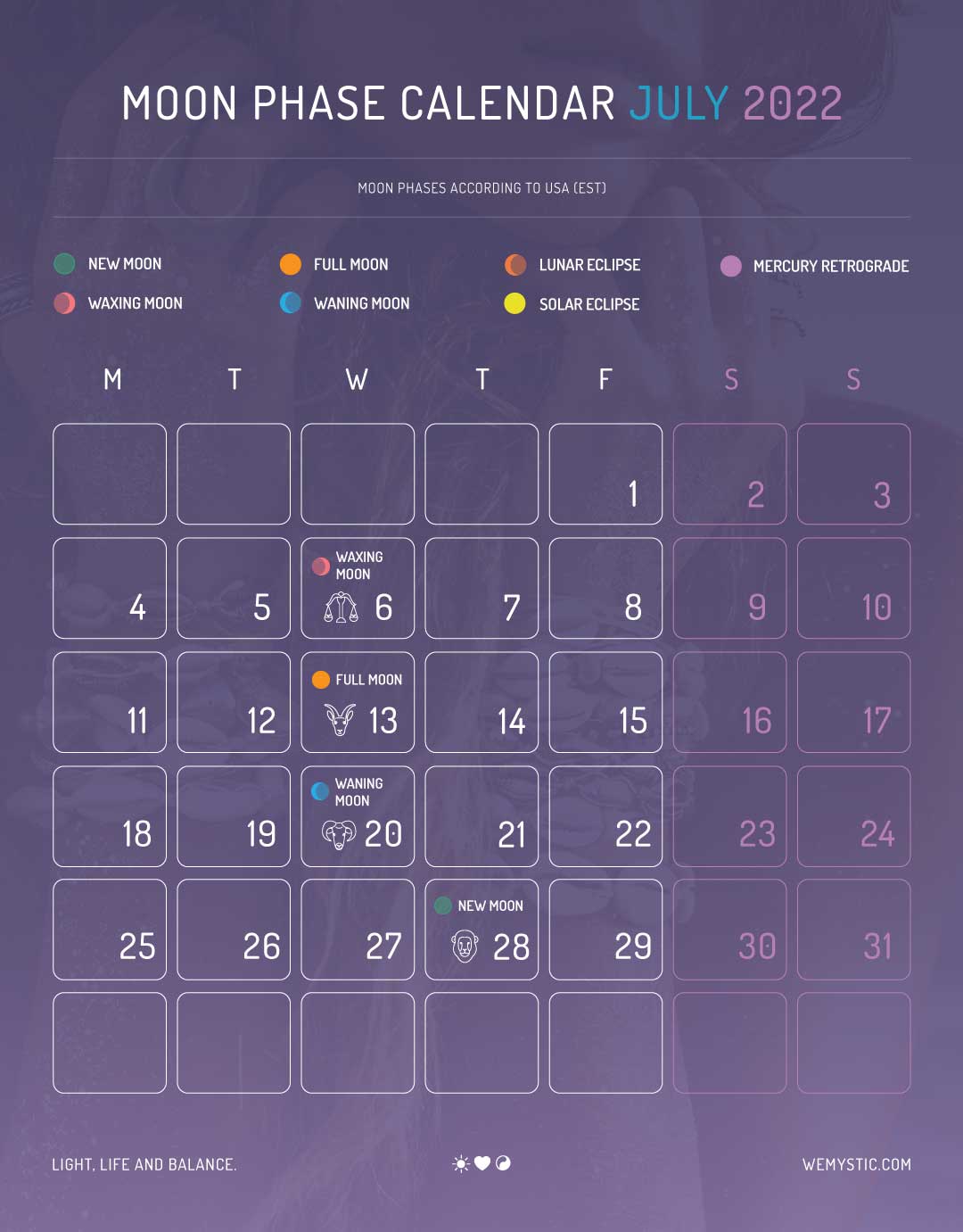 Click to check out the Moon phases for this year!
---
Moon Phases in July: Waxing Crescent in Libra
With the arrival of the Crescent Moon in Libra as early as the 6th, we have love at its peak, marking the perfect period to gain momentum and move toward new projects and experiences. It is a time to take care of what is yours, in every way – your body, your home, your job, and even your crush.
Those who met someone in the previous phase can have a first date during this Moon. But if you are already in a relationship, you may be more interested in getting to know your partner, learning from him or her, and getting out of your comfort zone. Enjoy the aura of beauty and elegance that the month will provide you with.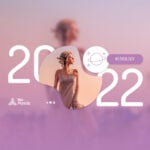 You may also like
Moon Phases in July: Super Full Moon in Capricorn
With the presence of Capricorn on this Super Full Moon on the 13th, there is no one to beat! This most intense planetary configuration should bring out all the recognition you deserve, and that you have worked so hard to get. Your professional life will be on the up, allowing you to find new opportunities, or receive bonuses, promotions, and salary increases.
During this time you will be more aware of your own behavior and emotions, as well as those of others. Take this opportunity to see what is hidden in relationships before you make assumptions. The predictions also apply to the family aspect.
Moon Phases in July: Waning Moon in Aries
Signaling the end of an entire cycle, the Waning Moon on the 20th can be an excellent time to "detox" body, mind, and heart of things that may not have gone according to your plans.
The influence of the sign of Aries brings into focus possible disagreements you have had in the last few weeks, or months perhaps. Have you forgiven? Or is there still a bitterness inside that won't let you move on? Forgive the person who hurt you, even if you don't talk to them anymore. And forgive yourself too, if you have said or done something that you regret later. Everyone has the right to make mistakes.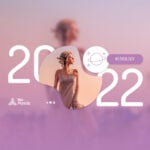 You may also like
Moon Phases in July: New Moon in Leo
On the 28th the month ends with a very important New Moon in the sign of Leo. You still maintain a serene aura, but you get an extra dose of awareness in order to anchor the changes you want in your life. Just don't push yourself too hard, so as not to compromise your physical and mental health.
There is also a good chance that someone special will come your way. Committed people can intensify their relationship by taking a step forward – such as dating, marriage, or even the arrival of a baby. The energies suggest lasting loves and more tenderness in relationships.
Furthermore, it is important that you dedicate this time of the month to recognizing the efforts of others. You like it when someone compliments you, don't you? So why not do the same for someone who deserves recognition.
Moon Phases in July 2022: The Energy of the Stars
July will be a very tender and inner month, very much focused on matters of the heart. Promises of happiness are in the sky. Combined with spiritual power and a lot of surrender, we receive solid support for our goals and objectives in life. When in doubt, listen to your heart, for only it will know the answer!
Advice from the stars: especially during this month, try not to isolate yourself. The solution to your problems lies in the association with people who, even though different, share the same objective.
When unity is strength, you have to give up your protagonism. So, in any case, the need to act in a group is present, with all the consequences behind it.
---
---