Tarot for September 2019: The World
---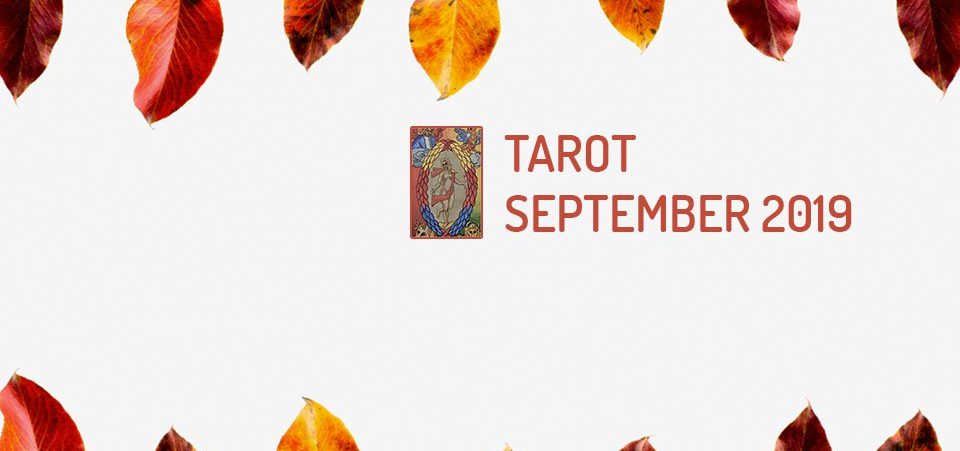 In Tarot for September 2019, The World is the arcana that dictates what will happen during the month and it represents success, completion of projects, fulfillment, wisdom and travel.
Along with the The Sun arcana, it is one of the most positive tarot cards with good omens. It represents the end of a trip, but that does not mean you have to be sad because the end of one thing implies the beginning of a new one. In Tarot for September 2019, The World is the arcana that dictates what will happen during this month and it indicates joy, positivity and the beginning of a new stage full of magnificent expectations.
Tarot for September 2019: interpretation of The World card
---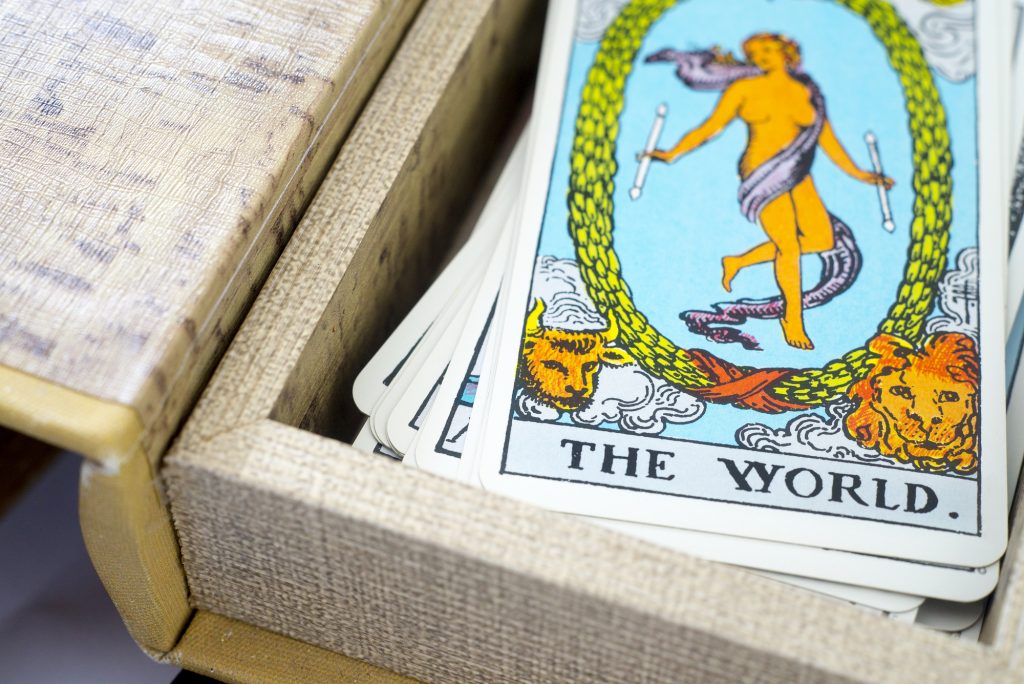 In the card there is a naked woman who gives the impression that she is dancing inside an egg formed by leaves of different colors. These leaves create a kind of laurel wreath which is used to represent triumph. Remember the Greeks and the Romans. Beside her, there are four figures: an angel, an eagle, a horse and a lion.
The interpretations of what these figures represent are not unanimous. For some people they are considered to be four evangelists, for others the four elements, while certain interpretations consider them as manifestations of various facets of human beings such as the emotional, the creative, the intellectual and the material.
What scholars tend to agree on is that the The World arcana speaks of success, of the triumph of the man who has achieved his emotional, intellectual and material goals. The woman who walks inside the primal egg reflects the attainment of fullness, by acquiring experience, wisdom, confidence.
The positive feeling that permeates this card is reflected in every area. So, on a sentimental level, everything will be good news. In case you are without a partner, your other half will suddenly appear. If you already have one, love will be culminated with a magical and delicious period, which in many cases will culminate with the arrival of a child.
Regarding work, growth in the company we work for will lead us to be promoted to new positions, to move to a new place of work that is a lot better than our previous one, to an increase in salary.
Health will improve in the event that we are going through an illness. In this new stage we will worry more about food and leading a healthy lifestyle.
As for money, it will arrive in a easily and in abundance. We may receive an unexpected financial reward.
---
You may also like:
---