Tarot for September 2021: complete predictions
---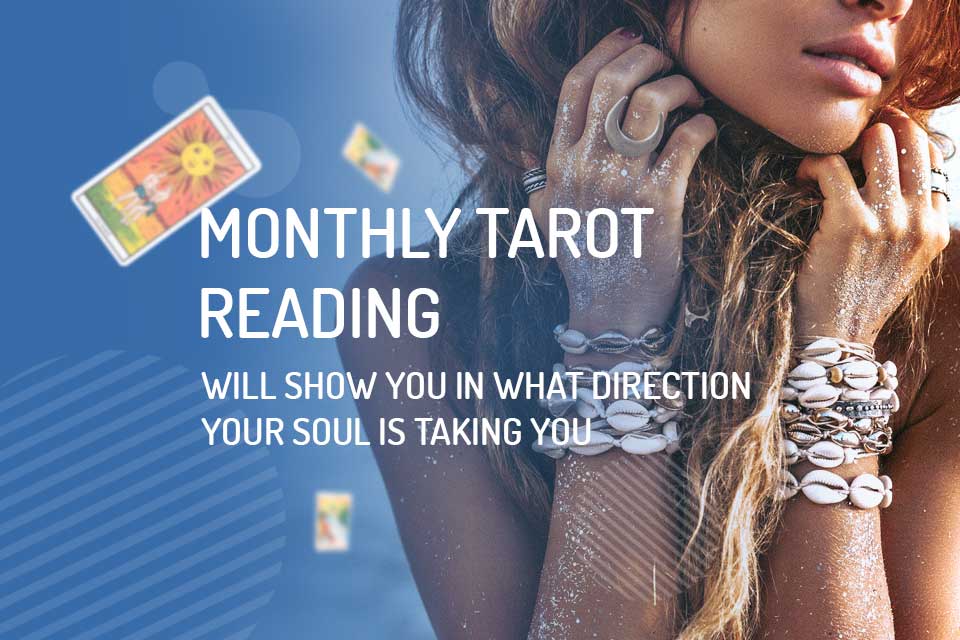 Remember: life is short and only you can live your dreams. Besides self-love, try to be dedicated to your beloved and to the friends and family who are by your side in all situations.
In this ninth month of the year the whole horoscope will feel that things will move more smoothly and peacefully.
However, a period of such calmness can mean paralysis and stagnation for most people. Therefore, it will be necessary to charge yourself daily and avoid procrastination, because time does not stand still and will not forgive anyone's carelessness. Furthermore, avoid leaving yourself in second place and prioritize your health, your mind, and your personal projects, because nothing is more important than all of this.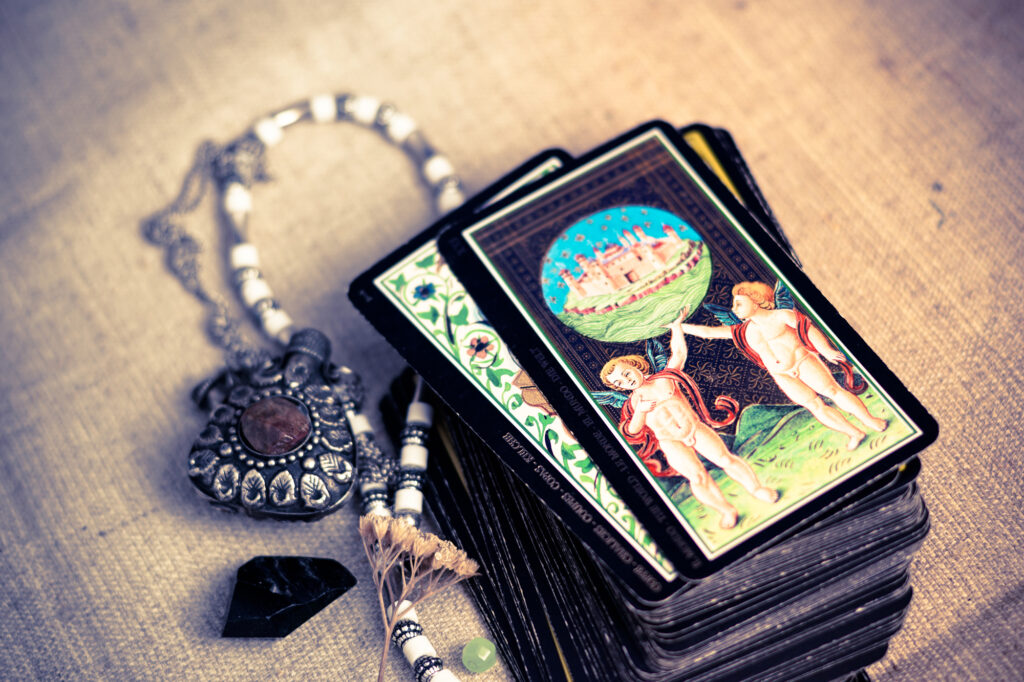 See also the card of the deck that will rule your sign this month!
Tarot in September – Advice for each Zodiac Sign
Self-Control for Aries
Card: The Pope
This card indicates that the month of September will bring even more emotional rationality to you, Aries. Thus, you will be much more soulful, aware, and focused on what you want and the decisions you must make regarding the limits of any relationship or personal bond. Professionally, this will represent more discipline and well-defined goals in your mind, so your posture will bring success, good business, and admiration among your co-workers. Finally, focus a little on yourself and take advantage of this where of determination to resolve forgotten pending matters that will do you a lot of good in the medium term.
Stubbornness for Taurus
Card: The Emperor
The advice of this card is: let go a little of your stubbornness, Taurus. This characteristic has already brought you benefits, but at this stage it could represent an obsession with something unfounded or not very relevant. So you should be more patient, observant, and cautious, because both in love and in your professional life your astuteness will be more valued and more welcome. If you aim for success at the office, think about how to sell your ideas and your image. In personal life, focus on new exercise goals and a more balanced diet. A spa day can also help.
Card: The Tower
The Tarot indication with this card is quite connected to transformation, order and control, Gemini. With this you will see that everything flows in a clearer and more concrete way for everyone involved, be it in your personal or professional life, which will relieve the atmosphere of tension and greater demands. Furthermore, try to be assertive, but also cautious, because wrong opinions or decisions will take your peace away in a short time. In your personal life, try to pay more attention to yourself and preserve yourself from agitation and risky situations.
Irreverence for Cancer
Card: The Madman
In the ninth month of the year, this card symbolizes tremendous lightness and great inspiration to the new and beautiful, Cancerian. So fall into that quieter, more peaceful wave and let yourself be embraced by a feeling of unparalleled warmth and affection. Be happy, live each moment as if it were your last, and don't deprive yourself of exaggerated pleasures. This is your time, the moment to overflow with all your conquests and fly further with your loved ones. In the rest, squander your creativity, self-esteem, and well-being, but don't lose focus on your obligations so that mistakes go unnoticed, and don't be careless with strange symptoms.
Changes for Leo
Card: The Wheel of Fortune
This will be a propitious time to revolutionize your days, Leonine. So stay alert as new opportunities tend to arise every day and you should know very well which ones you want to take advantage of or not. Lovingly, it is time to reinvent your relationship or you will end up stuck in a rut. Professionally, you will have to compete for a position more with challenging people. Finally, in personal life, be careful not to spend all your savings and try to be more at rest and away from turmoil.
Vitality for Virgo
Card: The Sun
This phase will be quite important for your sense of life, prosperity, and courage to be touched upon, Virginian. That's because the Tarot brings a card that is full of will, success, and good energies to rule your month of September. So feel grateful and start emanating the best of yourself so that the moment can be one of many conquests, healings, and celebrations with special people. Live this excitement to the fullest and enjoy every moment, whether in your personal life or in your professional environment.
Tension for Libra
Card: The Devil
September will really be a month of strong emotions for you, Librian. So don't get carried away by the days of stress and the moments of clashing over some belief or desire. Try to quiet your instincts and don't fight with just anyone. If this occurs in the work environment, it might be good to ask for a few days of home office. In your personal life, try to do relaxing activities that make you calmer, in harmony with others, and sensible, knowing exactly what it is worth or not to wear yourself out.
Prosperity for Scorpio
Card: The Car
The symbolism of this card indicates speed, fertility, and a lot of success in love and professionally, Scorpio. This is because the predicted influence will directly affect every aspect of your path and make you achieve things you couldn't even imagine. So be ready for a new stage in your relationship and to take up a new position in your company. In your personal life, pay attention to your health and don't play with the few hours of sleep or with the pains that arise in your head. If necessary, seek a professional and change your care routine drastically.
Card: The World
September will be a month in which you will experience great achievements, Sagittarian. Thus, your love life will be wonderful and you will not see the time to make the union official. Professionally you will be surprised with the job offer you have been waiting for and you can start a successful career in the area you have always wanted. As for your personal life, don't let unfinished business accumulate and take more care of yourself, physically, emotionally, spiritually, and aesthetically.
Critical Review for Capricorn
Card: Death
This card indicates a much quieter month of reviews for you, Capricorn. With this, you will have to clean up everything you have done and everything you still want to do this year before you make the next decisions. In addition, you should get rid of people and relationships that do not add up and have only brought you headaches and unnecessary worries. For the rest, recycle your feelings and free your soul from past suffering and guilt. As for your well-being, go back to relaxing activities and follow less heavy routines to make the period lighter and more comfortable.
Card: Judgment
September will be a crucial time for you to finally take a stand and define issues that had been dragging on since the beginning of the year, Aquarian. With this, you will have to put the rails in order and get everything back on track, be it lovingly or professionally. New beginnings, endings, and truths will recur and all this will do you a lot of good, so don't be afraid to be assertive and honest. In personal life, you will be freed from evils that were hounding you and you will be much lighter, more willing and healthier.
Card: The Empress
In this ninth month of 2021, you will be more full of faith, hope, and confidence in yourself, Piscean. So, take advantage of this phase to master all fields of your life without fear. Lovingly, you will get your beloved's attention and start a happy and balanced relationship. Professionally, you will delight everyone with your projects and innovative ideas, as well as a unique sense of leadership. Finally, in your personal life you will feel very good and will only expand your current activities, looking for something with more adventure and speed.
You may also like:
---