Eclipse season 2020: what energies will they bring?
---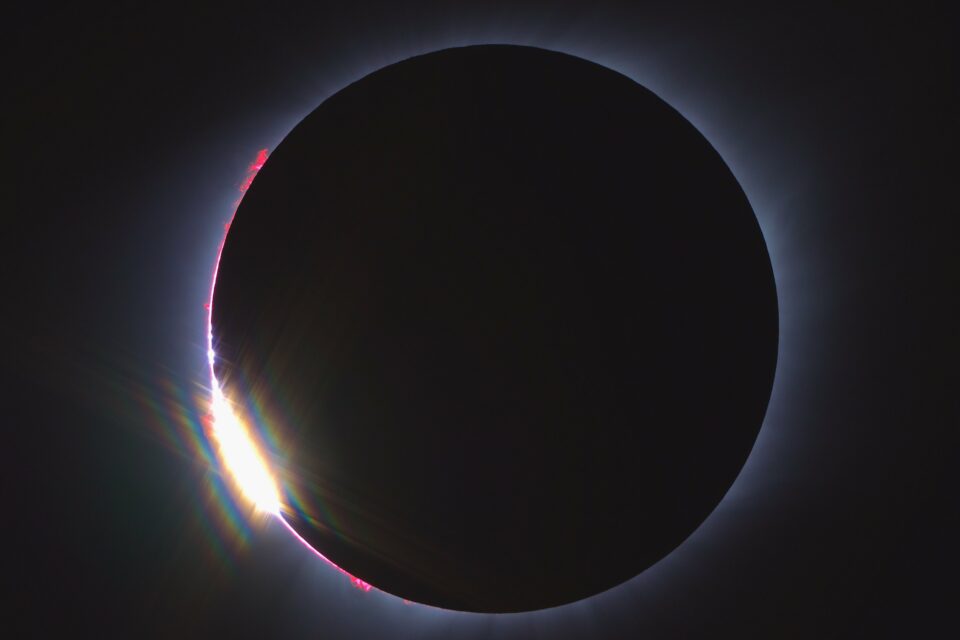 Are you ready for the eclipse season of 2020? We'll have 6 eclipses during the next year (four lunar eclipses and two solar), which will happen in January, June, July, November and December.
The eclipse's influence begins days before the occurrence and can linger for weeks and even months. It is a huge moment of transformation and release in astrology, eclipses means a turning point in life. They fall on either full or New Moon. Solar eclipses happen in New Moon and lunar eclipses in Full Moon.
Expectations for the eclipse season: the cycle of Cancer and Capricorn
---
It has been 11 years since this same cycle of eclipses in Cancer and Capricorn signs happened. Some astrology predictions compare the years 2009-2011 with some upcoming events because of eclipses season we're passing through. Even though everyone will be affected differently, there are some things you should expect from this season and try to make connections with the other year this cycle happened.
We may focus on balancing earthy (Capricorn) and intuitive (Cancer) sides; pay attention in family issues, we may need to heal relationships; we may focus in our career and get things done; we may focus in our projects, leadership, power, money and they will flourish; focus on our health and respect our emotions and sensibility (because of Cancer eclipses).
The solar eclipses in 2020
Solar eclipses are typically for new beginnings and great opportunities. Because they happen in the New Moon, it is important to meditate and write down all your intentions and what new things you want to manifest for this period.
21thJune, 2020: Annular Solar Eclipse in Cancer
Cancer is ruled by the Moon. This eclipse will be super powerful because is happens in the 12thsolar house. The house 12 is all about spirituality, meditation and everything that connects you to the divine. When the Sun covers the Moon in astrology means that if there's anything undone from the past it will be back in your life and you need to deal with it. Also could coincide with a major life event.
14thDecember, 2020: Total Solar Eclipse in Sagittarius
This eclipse happens in the 7thsolar house which means that our relationships will be focused. Although Mercury is in the same house so we'll be more easily communicative to solve issues with our social life and at work. Besides Sagittarius is all about freedom so it will be a great moment to travel, plan big and start new projects with focus and presence. Enjoy the last eclipse of the year to change your life upside down in 2021.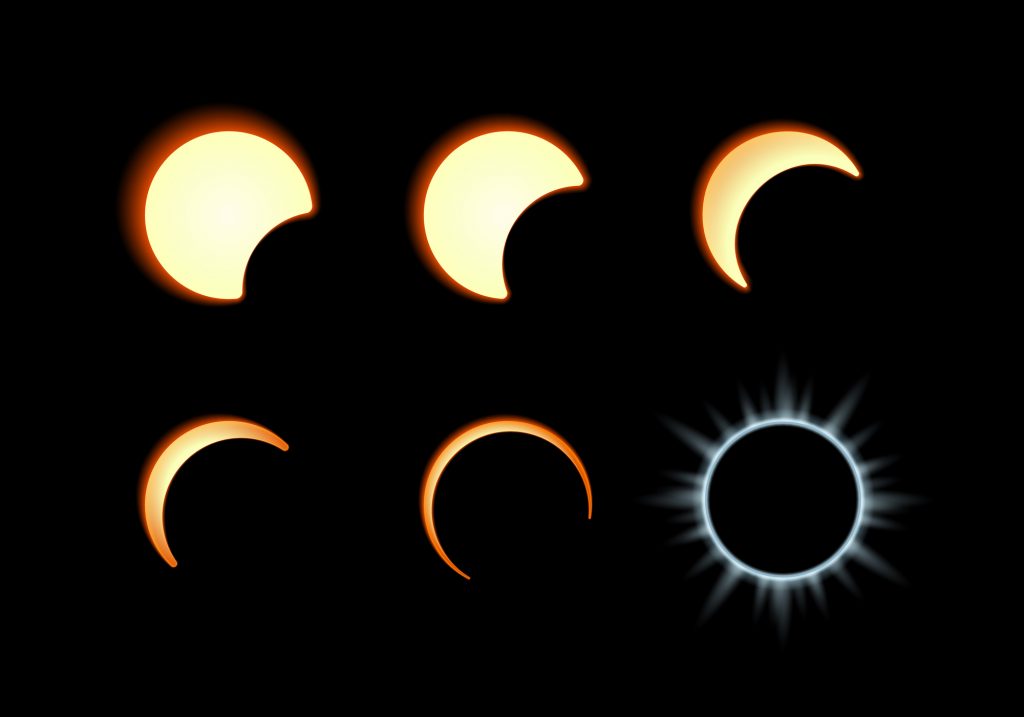 The lunar eclipses in 2020
A lunar eclipse is super charged and perfect for meditations and spiritual performances such as mantras, dream map, charging crystals, energetic cleaning bath and energetic increase bath. How you nourish and nature yourself. It's a perfect time to strengthen your Inner Being and take care of  your body and mind.
10thJanuary 2020: Penumbral Lunar Eclipse in Cancer
On The 10th January Mercury, Pluto, Saturn and Ceres will directly oppose the Moon. This polarity filled with planets "against" the moon creates a lot tension in your life. This period can cause more melancholy, pessimism and difficulties. Check where you have those planets in your map to see exactly in which aspect it will affect you the most.
5thJune 2020: Penumbral Lunar eclipse in Sagittarius
This eclipse empathizes work and health. Sagittarius people love their freedom so it is a perfect time to plan yourself to travel, be with friends, do outdoors activities and things that make you feel alive. You'll feel confident and shiny and there is nothing wrong, just feel and use it in your favor.
5thJuly 2020: Penumbral Lunar Eclipse in Capricorn
This eclipse happens on the Cancer-Capricorn axis where the Sun is in Cancer in opposition to the Moon in Capricorn. Therefore, because the Moon is passing through Capricorn it means that it is a moment to try to stay focused and emotional balanced. Capricorn tends to be more impulsive, strict and serious while Cancer is a lot more relaxed and sensible while dealing with all the changes and news that comes with the eclipse.
30thNovember 2020: Penumbral Lunar Eclipse in Gemini
This eclipse occurs in Gemini opposing the Sun of Sagittarius and affects mostly people of Gemini, Virgo, Sagittarius and Pisces. Look deep in yourselves because you may feel emotionally unbalanced and sensible, also more introspective so It's a good moment to do spiritual cleansing in your house, life and thoughts. Meditation is the key.
During the 2019 eclipse season, we had the opportunity to activate the potential of five of these events (three solar eclipses and two lunar), which will take place in January, July and December. As astrological phenomena, eclipses are considered thresholds, which mark the beginning or end of a situation, the relationship with masculine and feminine energies, which can have both individual and collective repercussions.
What to expect from the 2019 eclipse season?
---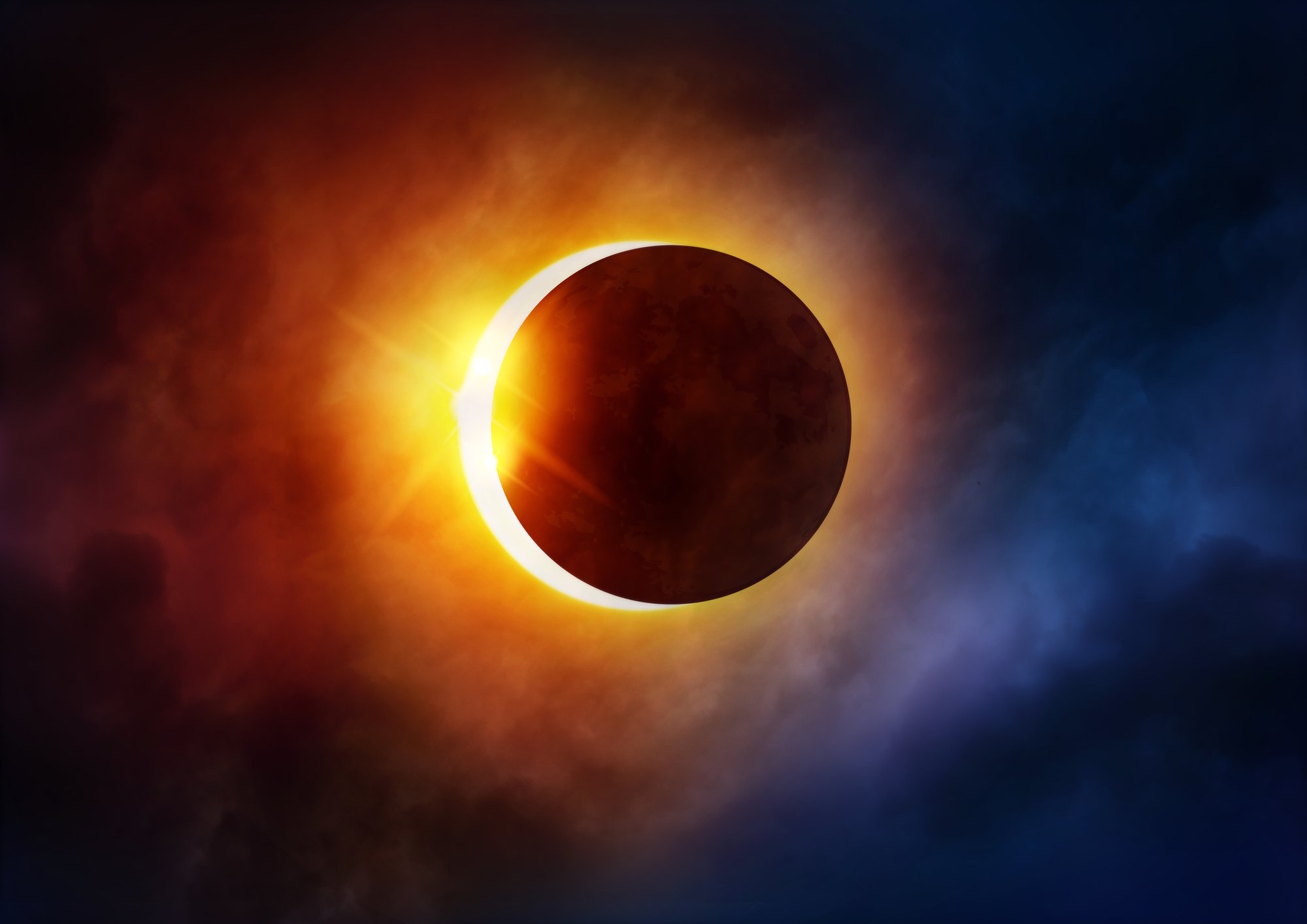 Remember that, in order to obtain specific forecasts on the influence of eclipses, it is necessary to know the subject's Birth Chart. However, an energy footprint characterizes each planetary movement. By knowing what type of eclipse it will be (solar or lunar), and the zodiac sign in which it will occur, general indications can be obtained regarding the available vibrations, thanks to the event.
Keep in mind that the effects of the eclipses of the Sun can be felt for periods of up to six months or more, while the sequels of the eclipses of the Moon, remain for about three months. As already mentioned, in 2019 there will be five eclipses (three solar and two lunar), during the months of January, July and December. These astrological events will take place under the influence of Capricorn, Leo and Cancer.
It is worth noting that in this year (2019), Cancer will be the North Moon Node (the potential we must develop) and Capricorn the South Node (what must be released/ left behind).
05 JANUARY 2019: PARTIAL ECLIPSE OF THE SUN ON CAPRICORN
The first eclipse of 2019 will have the energy of the sign of the Goat. We talk about defining the objectives to be developed this year, and how to channel efforts (make your actions visible). Additionally, it will touch on the relationship with authority figures, and how you project yourself in that position.
JANUARY 21, 2019: FULL MOON TOTAL ECLIPSE IN LEO
The second eclipse of 2019 will close the cycle that began on August 11, 2018, with the Partial Eclipse of the Sun in Leo. It is oriented to the impulse of creative projects, personal growth (taking advantage of your talents), and the intention of forming a family.
With the total Full Moon Eclipse in Leo on 01/21, there is a tendency to dramatize clinging to patterns that prevent you from expressing your true essence and finding your way to that which awakens your passion (and joy).
02 JULY 2019: TOTAL ECLIPSE OF THE SUN IN CANCER
The total Eclipse of the Sun in Cancer of July 2, will propitiate the definitive push to leave the comfort zone. It affects the management of primary emotions and the release of negative feelings; transform the meaning of what is familiar for you (the safe); and change the notion of home – family.
If you do not remember, the first approach to these themes took place on July 12, 2018, with the partial Eclipse of the Sun in Cancer. In 2019, it is a total eclipse in the crab sign, so there will be no turning back.
16 JULY 2019: PARTIAL ECLIPSE OF FULL MOON IN CAPRICORN
This lunar marks the opportunity to cut through the patterns of control and self-sufficiency that dent your progress and evolution. Resolution of conflicts involving the boss, mentor or father figure.
26TH DECEMBER 2019: ANNULAR ECLIPSE OF THE SUN ON CAPRICORN
The last eclipse of 2019 opens the door to a process of reflection on change of profession or status, and the need to be closer to a life purpose.
It is possible that, because of this stellar event, you will decide to look for another job, or change your goals in the short and medium term. In any case, you will want to project your image, in harmony with the new objectives. Success will have a new meaning.
---
You may also like:
---