Chinese New Year 2024 – The Year of the Wooden Dragon
---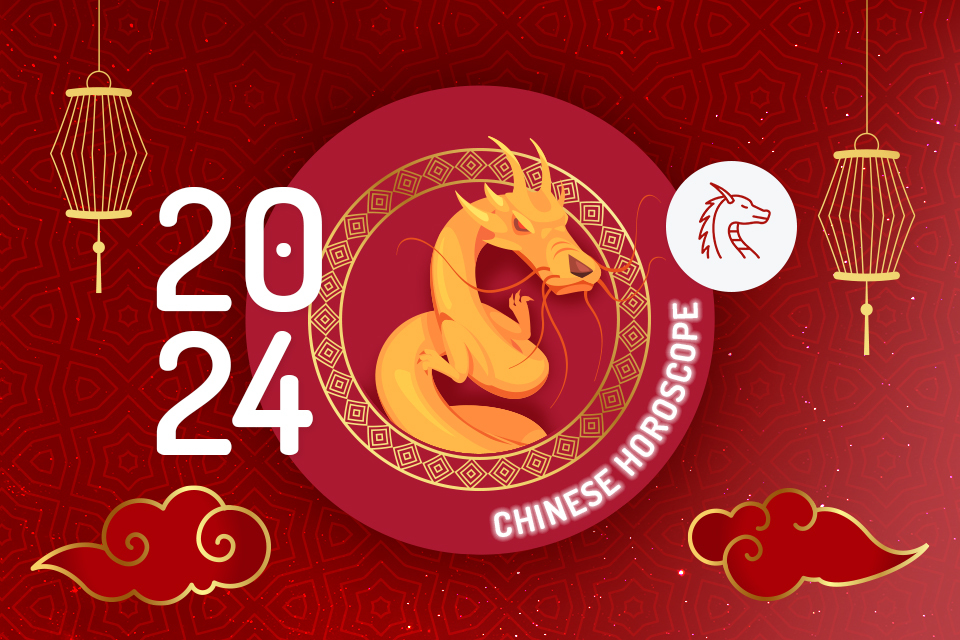 The Chinese New Year 2024 is the Year of the Wooden Dragon according to the Chinese calendar. For those who don't know, each sign of the Chinese zodiac is linked to one of the five elements (Wood, Fire, Earth, Metal and Water), and the year 2024 is linked to the Wood element. It will therefore be known as the Year of the Wooden Dragon.
Receive all our tips by email!
Love Astrology? Subscribe Now and Receive Exclusive Content!
Chinese New Year: the Year of the Wooden Dragon
The dragon is a respected symbol in Chinese tradition, known for its power, wisdom, honesty, kindness and good fortune. The Year of the Wooden Dragon is generally synonymous with growth, success, prosperity and abundance for all.

In Chinese tradition, the Wood element is known as the element of growth, vigour, development, creativity and new beginnings. Wood energy also represents the colour green, forests and a climate with strong winds. Environmental issues such as deforestation, soil degradation, fires and others will therefore be on the agenda.

The Year of the Dragon generally represents hard work and the power of growth and prosperity. 2024 is also the birthplace of the Fire element: an element that has the ability to create passion, creativity, invention and introduce new things. This powerful relationship between Wood and Fire can be compared to a spark and a flame. A small spark has the power to turn into a huge bonfire. The downside is that we could have some big fires this year.
It's time to fight for your success!
In 2024, the energy of the dynamic Dragon contrasts sharply with the gentler energy of the Rabbit, despite the proximity of these two animals in the Chinese calendar. Last year's caution is giving way to a strong propensity to take risks in all areas, with the aim of achieving fame and fortune.
Generally speaking, the Chinese New Year is accompanied by the energy of the Dragon, which brings to the 12 signs of the Chinese zodiac a taste for learning, the desire to be enterprising, a newfound curiosity for creative disciplines, self-confidence and a passion for travel and entertainment. But let's be clear: the Dragon does not tolerate procrastination and even less self-pity. Only action and productivity count in the eyes of this majestic animal.
This year's watchword is "get to work! A word of advice: work hard to realise your dreams and desires. That way, you'll please the majestic Dragon, and he'll no doubt reward you for all your efforts!
Check the Complete Horoscope for all Signs!
You may also like:
---