Here's the Crystal Horoscope for June according to your sign
---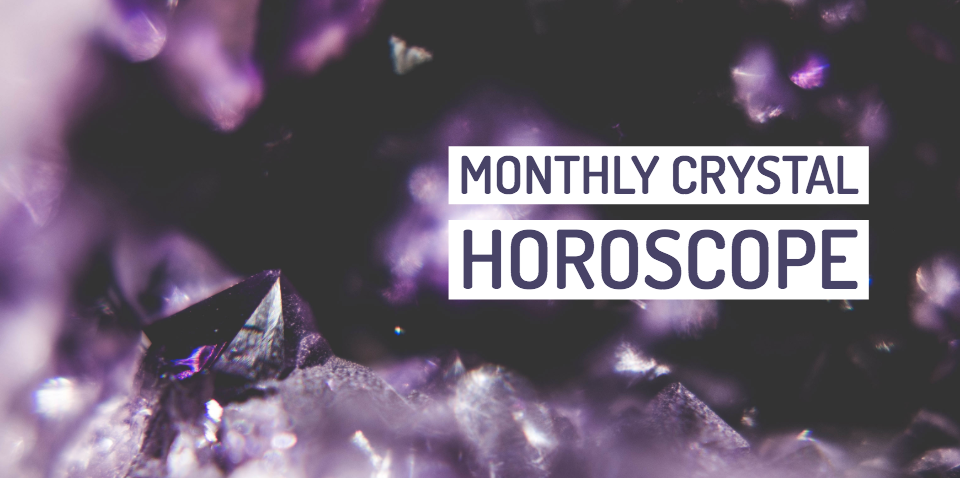 So many retrograde planets definitely require a Crystal Horoscope for June, right? We are all feeling the same urge to go out, explore, put our bodies in contact with nature, hug our loved ones… Nonetheless, apparently the universe plans are not aligned with our expectations.
Summarizing, Jupiter, Saturn and Pluto will keep their reverse motion, while Mercury will join them on the 18th, and Neptune on the 23rd of June. On the other side, Venus stations on the 25th, which will help you feel that you can start moving forward. 
Crystal Horoscope for June is here you help you deal with the energies that are influencing everyone's lives. And we have recommendations by Zodiac sign.
Receive all our tips by email!
Love Astrology? Subscribe Now and Receive Exclusive Content!
Crystal Horoscope for June by Zodiac Sign
---
Check out the Crystal Horoscope for June for both your sun sign and your rising sign. It will give you a better understanding of the influences you are under and chose your crystal for this month.
Aries: Lepidolite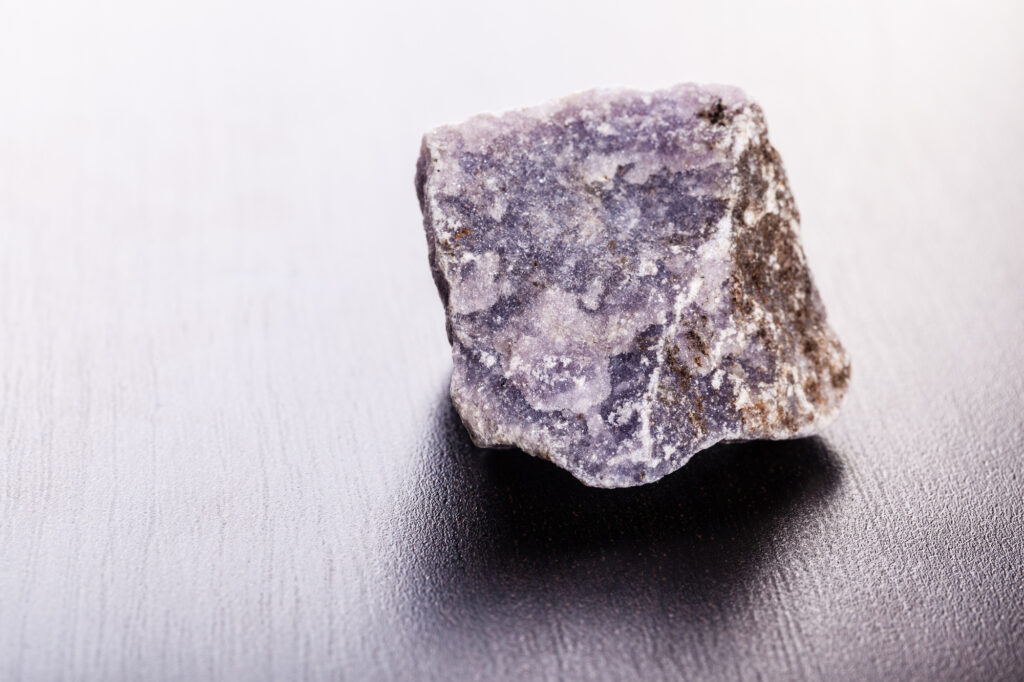 Aries, you'll be emotional and feeling compassion towards yourself and the others. That connection will help you analyzing the patterns that you still need to work to overcome. There is a chance these issues are related to your professional life, and your temptation to try to reach everything and help everyone. 
Work on establishing boundaries, while keeping kindness communication.
To help you with this phase of your life keep a Lepidolite with you. It will help you keep the peace within yourself and will give you the tranquility to set boundaries without losing your kindness. 
Taurus: Rose Quartz
Taurus, your relationships are under focus during June, for good reasons. If you redirect your energies and your love to this aspect of your life, you'll achieve great levels of trust. 
You'll achieve it by overcoming challenges and opening your heart, which means it won't come easy, but it well worth the effort.
Linked to it, June will give you the strength to express yourself in the most honest possible way. That's in fact the secret for you to achieve a new level on your relationships.
The Crystal Horoscope for June recommends the Rose Quartz. This gem focus on unconditional love and compassion. It will help you with all types of relationships with your life, and by releasing toxic emotions, will help you communicate with truth and tranquility.
Gemini: Sodalite
June is the start of a journey towards more clarity, that will become stronger and stronger with retrograde Mercury. Nevertheless, until this point, Gemini will be confronted with your own capacity of fulfilling your commitments.
Keep in mind that you are on a journey to understand when to say yes or no. Analyze what are the things that you actually want, and have the energy to make it through. Also, what of those things are positive for you, and what are not?
Sodalite is a crystal that will boost the trust you have in yourself. That is essential to learn how to say no. Your self-esteem and acceptance will grow and that will translate in more clarity and better decisions.
Cancer: Amethyst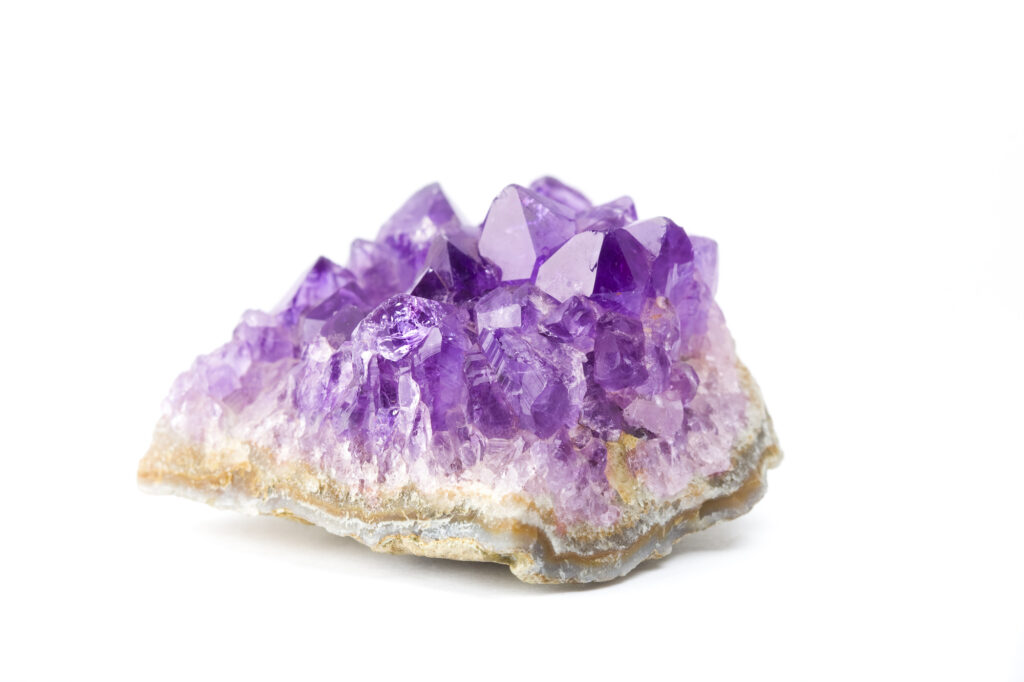 Cancer, you are looking for a deeper form of satisfaction and you want to be in contact with your dreams and your life purpose. Your tendency to give much importance to people's opinions, especially your family, can make it harder to have it clear what do you want for real. 
We have a piece of advice for you, set that intention, connect with your mind, but let it flow. Right now you'll be planting the seeds that in a few weeks or months will raise clear before your eyes. Focus on opening your heart and align with your intuition and answers will come.
Having amethyst in your Crystal Horoscope for June sounds good, right? We all love this gem! It will be a great tool for you to connect with your intuition and your spirituality. It will improve your capacity to come up with ideas and solutions, the answers will come.
Leo: Amazonite
Problems with communications, especially online and where feelings and emotions don't let much space for clarity, will be the thing in June. And you, dear Leo, you'll be asked to manage those situations with calm. If you can do it, then you'll get a lot of amazing ideas and deep connections. Stay drama-free! 
Amazonite is your crystal for June! It will flow away negativity, and clean up your aura. That will help you stay away from drama, and be creative where you need to.
Virgo: Lapis Lazuli
Virgo, during June you'll feel that life is bringing so many changes that you might get a bit lost. These shifts are mainly around issues that are linked to your personality. In order to make the best out of this situation, you need to truly connect with your heart and what you want for life. 
Since this might be a challenging month, on the crystal horoscope for June we knew you needed a powerful gem. Lapis lazuli will help you keep on track with yourself. It will help you access your wisdom and your truth, and those are essential keys for you during this time.
Libra: Goldstone
Libra, stay tuned with your intuition and your feelings and don't rationalize too much life. If sometimes you need to think things through, remember that is also important to take a leap of faith and make a decision. 
To help you overcome your fears and follow your intuition, Goldstone will be your ally during June. This crystal will make you feel so protected that you'll be able to identify your fears and stop feeding them. It will make you feel empowered and confident.
Scorpio: Turquoise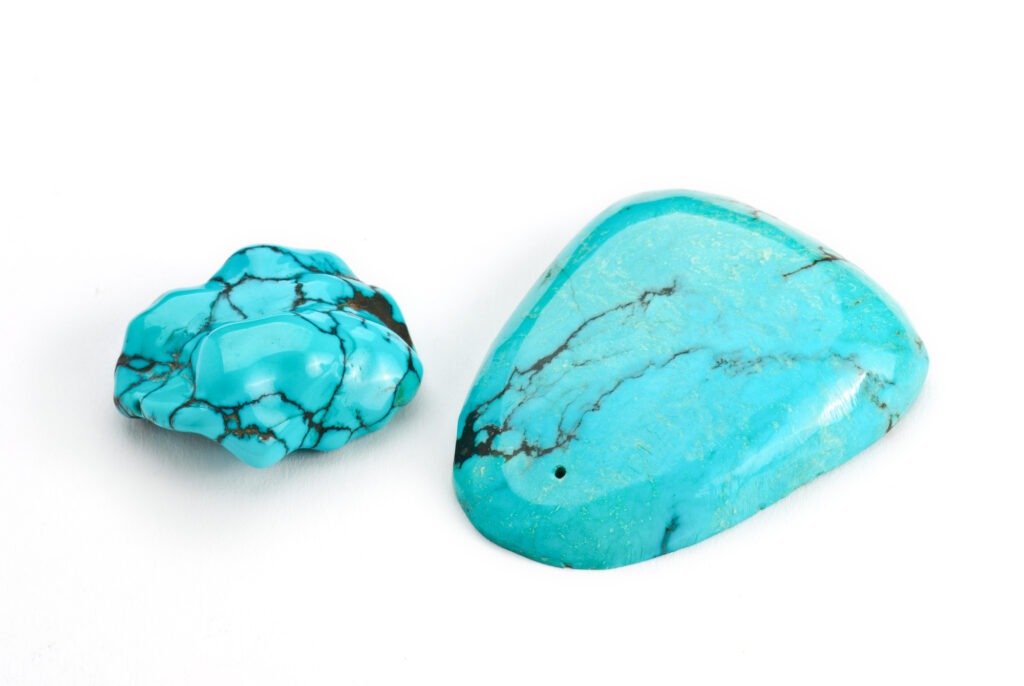 Dear Scorpio, whether you like it or not, you're going through a sensitive moment. You feel raw, your emotions are exposed and you can't focus so easily as usual. 
Your body and mind are trying to show you that you need a break, to be aligned with your true needs and not always strong and independent. Be kind to yourself and connect with the people you love the most.
Turquoise will raise your vibes and help you live this moment of vulnerability with acceptance and joy. This gem will protect you and strengthen you. Adding on to that, it will help you keep a positive communication.
Sagittarius: Agate
There are changes taking place in your life, Sagittarius, and June will bring you renewed energy. Surrender to the good energies and to changes that you can't control. Things will work out pretty well for you sooner or later. Your natural positivity will make it easier to go through these times of unknown.
Our recommendation is that you get together with an Agate gem. It will help you stay grounded during all the changes and not run away. Agate will not only help you heal your past, that you are somehow letting go, but it will also help you with the present.
Capricorn: Rhodonite
Your structure keeps changing, and after a short break in the last month, you feel ready to face all the new things arriving. Still, you're conscious you need to figure things out a little bit better. Therefore, stay calm and just work on letting things go. Let the unnecessary layers fall and get closer to your true self.
Since this year is been heavy on you, we think Rhodonite will be a great help. It is a gem of forgiveness, and every time we go through something hard, we need to forgive life in general, ourselves, and the others. Rhodonite expands your heart and attracts love, which is essential for you right now.
Aquarius: Chrysocolla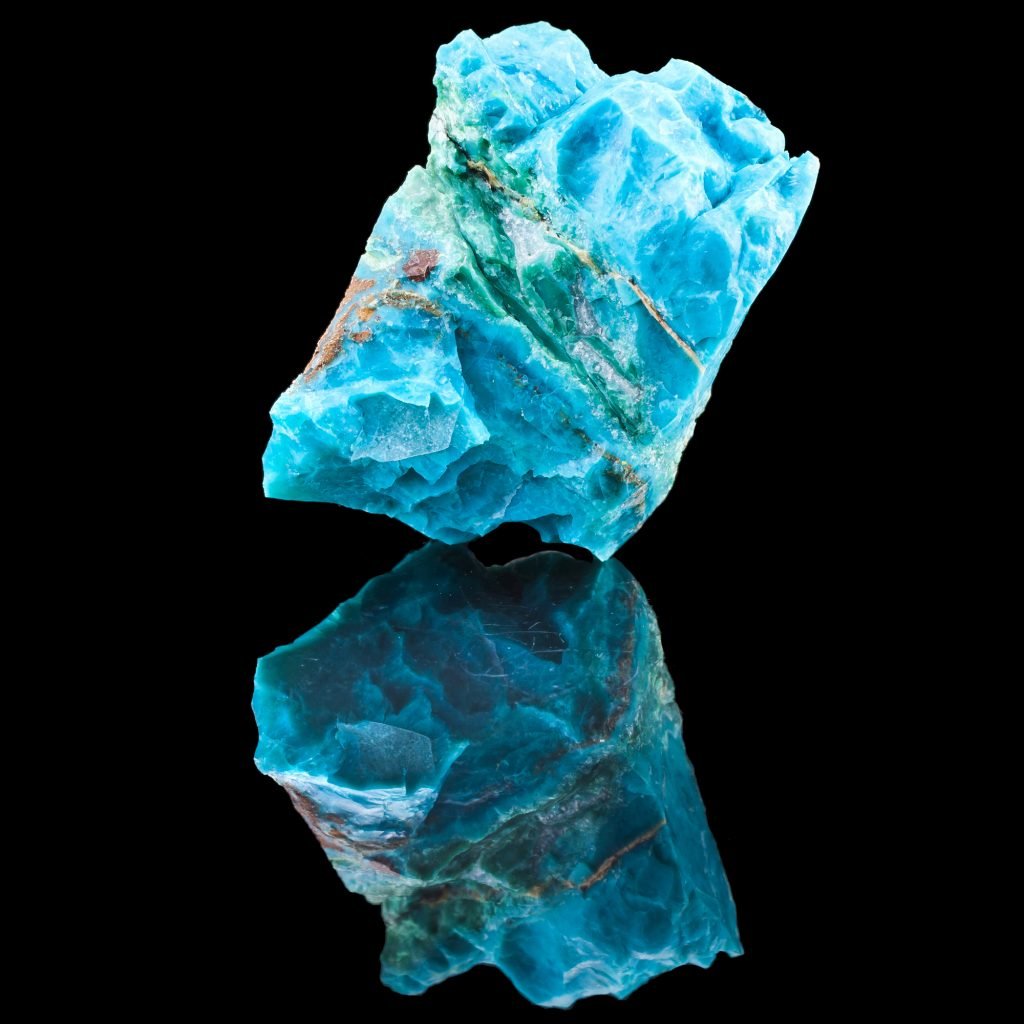 The changes in your life in the last year and a half are so big, right Aquarius? Now it's time to start getting the rewards and you are invited to look back and smile. Be proud of yourself, of how far you have come. Take that courage, the proud and joy to help you looking to the future with hope and positivity. 
In the Crystal Horoscope for June, we strongly advise you to get a Chrysocolla for yourself, now! It's the gem for those who are starting over, and although that process is not new, this gem is always welcomed. It gives you energy and confidence in the future.
Pisces – Chrysoprase
Task by task, and without running away as you wish, start solving your life. You are achieving the point where things start to work out for you. Just stay calm, live day by day, hour by hour, responsibility by responsibility, and things will turn out just fine.
While you focus your energy on the pragmatic life, Chrysoprase will work on your spiritual level making you stronger. Pisces, if you realize you deal better with the truth now, it's due to its influence. It will also open your heart and your life to receive more, whether, from the spiritual world and the materialistic world, it will boost your abundance.
Remember, keep calm and patience, the universe still wants you to stay stunned with yourself.
---
---