Moon Phases in April 2022
---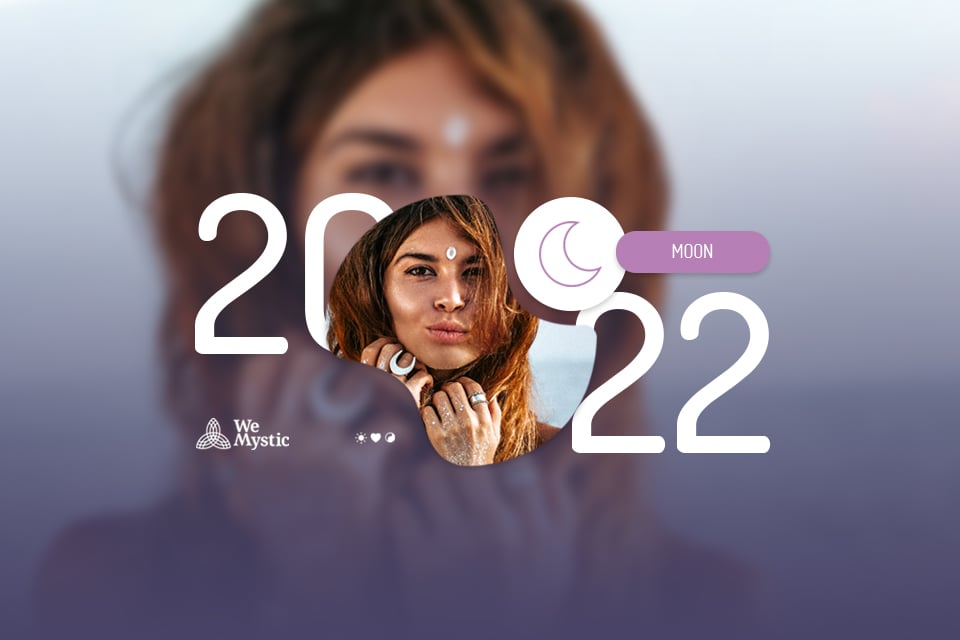 The April Moon phases herald the arrival of a very busy month, full of energy and entrepreneurship – either to put plans into action or to put a stop to habits, thoughts, and situations that are hurting you. Check out the lunar calendar for April 2022 below, and see how to organize, act, and prepare for each event expected in this month's moon phases.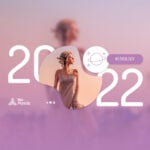 You may also like
Moon Phases: April 2022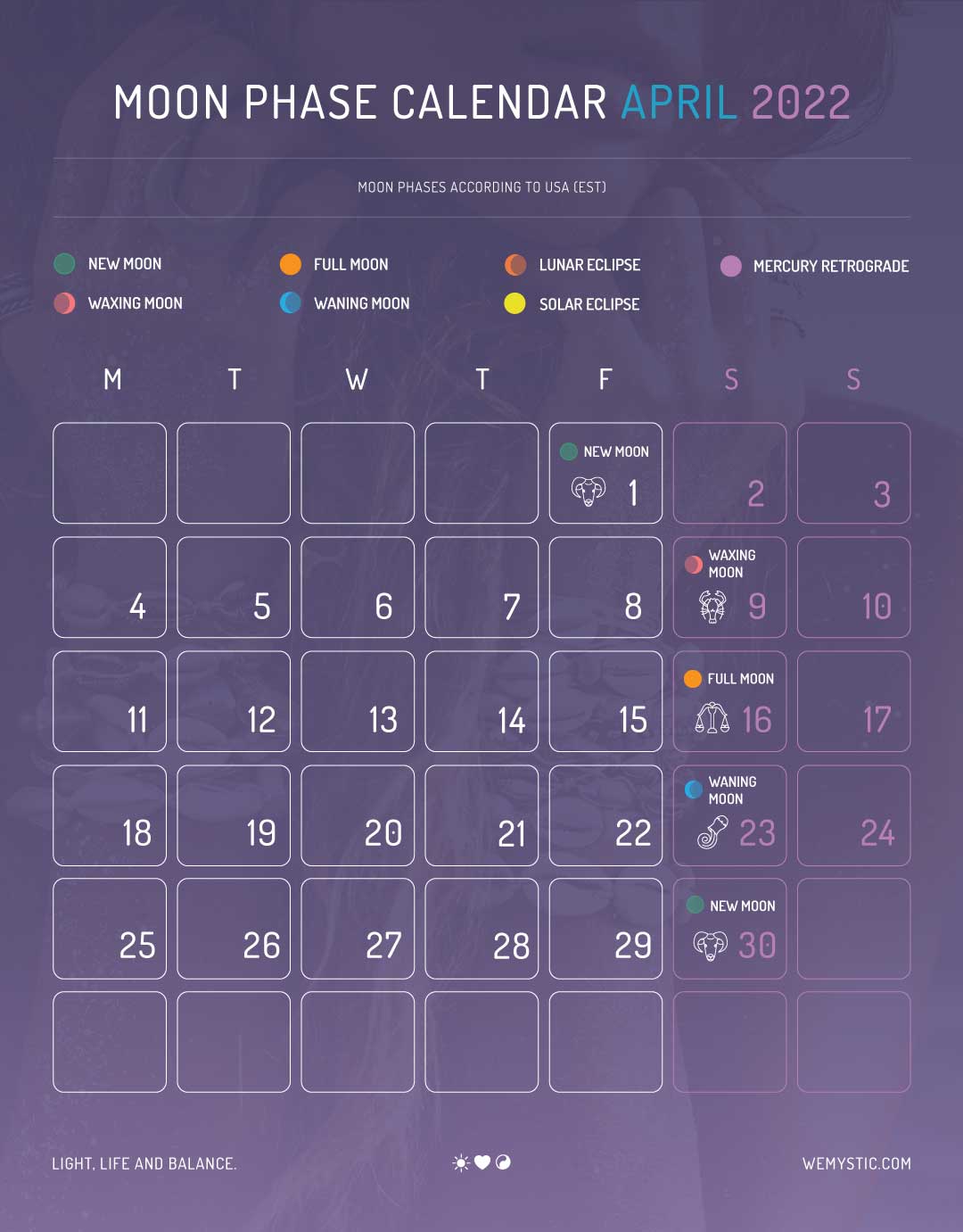 Click to check out the Moon phases for this year!
---
Moon Phases in April: New Moon in Aries
Right on the first day of the month, the New Moon still maintains the introspection period of the previous phase for the first three days, but here we can begin to lay out new plans and recharge our energies – especially due to the fire and strength of Aries. Start your personal planting, sowing new ideas, initiating new projects, and working to make everything bloom as expected.
You may experience moments of confusion and disordered thinking. Stay conscious and positive. Your passions, wants, and feelings may accelerate, as well as your willpower. Hold that energy and wait for the next chapters!
Moon Phases in April: Crescent Moon in Cancer
On the 9th, the Crescent Moon again provides us with the opportunity to make changes. Despite the not so subtle signs from the cosmos, this does not mean that you do not need to make efforts to make something happen.
You will naturally feel more positive, and this will be an important impetus for you to really step forward in your plans for 2022. Don't put off any more conversations, errands, and wishes. The presence of the sign of Cancer during this phase also invites you to devote time and care to family and people who are special to you.
Make plans involving your friends, loved ones, or even co-workers that you know you can trust.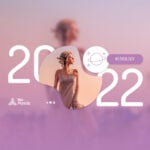 You may also like
Moon Phases in April: Full Moon in Libra
The 16th will be marked by an important intensification of emotions and your behavior in general, after all it is a Full Moon in Libra, when all the strength and impulsiveness of this phase become even more powerful due to the charm and elegance provided by the sign of balance and justice. It is a time of inner expansion, renewal of energy, and fullness.
As this is an energetic peak, take the opportunity to meditate, check your personal progress, and, in magical terms, it is a good time to energize your crystals, take a spiritual cleansing bath, and take care of your self-image. Look in the mirror, buy new clothes, feel beautiful!
Moon Phases in April: Waning Moon in Aquarius
Evaluate old habits and patterns in your life – is there something unpleasant happening often? If you are facing problems in your relationship, for example, take advantage of this phase to have more difficult conversations, as they will be less emotionally intense.
The Waning Moon suggests going behind the scenes to work hard out of the spotlight. Organize your house, tie up loose ends. The presence of this Moon in the sign of Aquarius also invites you to get out of the obvious, to be more daring and creative when looking for solutions.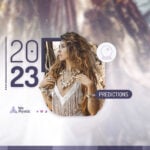 You may also like
Moon Phases in April: New Moon in Taurus
On the 30th, the New Moon welcomes the lunation of Taurus, a period when serious hard work and results are more likely to surface. Dedicate this late April and early May to setting new goals, especially on a material level. Create solid foundations for the near future.
An interesting exercise to do now is to write down all your goals on paper or in a diary, asking this lunar energy to help you realize each one. Take advantage that on the first day of this lunation we will also have a partial solar eclipse, intensifying the energies.
Moon Phases in April 2022: the energy of the stars
Many of your New Year's plans and resolutions seem to be taking shape by now. April is a decisive period for many about continuing, changing strategy, or reshaping their goals. The month, especially due to its planetary configurations, will be favorable for new ideas and interactions. If you have a project or achievement in mind, now is the time to act.
Advice from the stars: if you are afraid of failure, know that the real cause of it lies within ourselves. This month, overcome your own selfishness, integrate yourself more into social activities. Be sympathetic and understanding, to recover your sense of unity.
Don't isolate yourself. Get back to acting together to strengthen yourself and achieve your main goals in life.
---
---