3 homemade rituals for Christmas season
---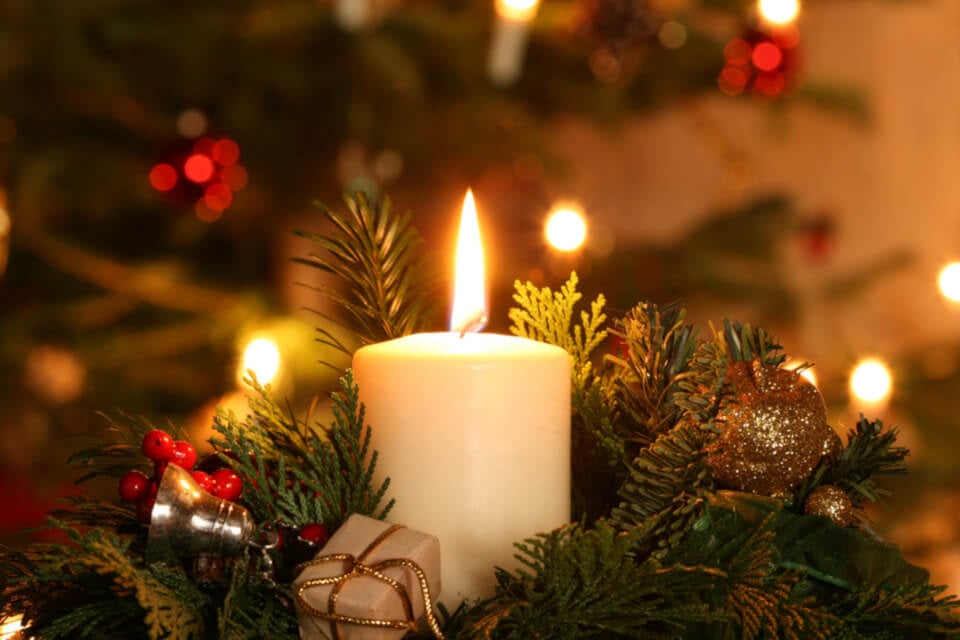 Christmas is that time of the year when we all feel more receptive to changes, and there are some rituals for Christmas that allow us to be even more receptive to positive energies and to drive away the negative ones.
It's the perfect time to enjoy family, friends and take stock of the good and bad things the year gave us. In this article we propose a few perfect options. Choose the ritual for Christmas that you like the most and do it by yourself or with your loved ones.
Receive all our tips by email!
Love Astrology? Subscribe Now and Receive Exclusive Content!
Rituals for Christmas: 3 simple options
Soul purification ritual for Christmas
This purification is the easiest ritual for Christmas. To clean your soul on Christmas, you'll just need to have salt, which you must spread in every corner of your house. It's not necessary to put a lot, just a little hand at each corner – where the bad energies usually concentrate.
To do this correctly, you must start the ritual on the night of December 23rd. Next morning, you'll only have to sweep the salt by dragging it towards the door and throwing it out of the house. Doing the ritual this way, you'll get rid of all the bad energies concentrated in your home and you'll be ready to face the new year.
Christmas dinner ritual
All you that you need for this ritual for Christmas:
1 red candle;
A green candle;
1 golden candle;
Mistletoe leaves;
Bay leaves.
You should surround the candles with the mistletoe and bay leaves and put them on some support, so that you can use them as a centerpiece, during dinner. Before serving the first dish, light the candles and leave them to consume themselves.
On the next day, December 25, throw them down a stream of water and with it you will get a year full of health and love. Trust us.
Ritual to invoke the spirit of Christmas
The last ritual for Christmas we want to share with you is a little bit more arduous. To do it you will need:
1 glass of water;
A stone of your choice;
1 white candle per person;
Frankincense oil in grain;
Writing paper;
1 pen or pencil.
This ritual for Christmas must be done between midnight on December 21st until 10 pm on the 22nd, when the Spirit of Christmas came to the earth. You have plenty of time to reflect about your true desires are. When you feel ready, light the candles and incense and express your desires on a paper.
Once this step is done, you have to pole the glass of water to the north direction and put the letter under the glass. Leave the candle and incense lit until they are consumed. On the next morning, roll the letter and put a piece of white ribbon around it. Store it in a wooden crate and keep it until the beginning of next year.
You may also like:
---