Lucky Charms for Capricorn
---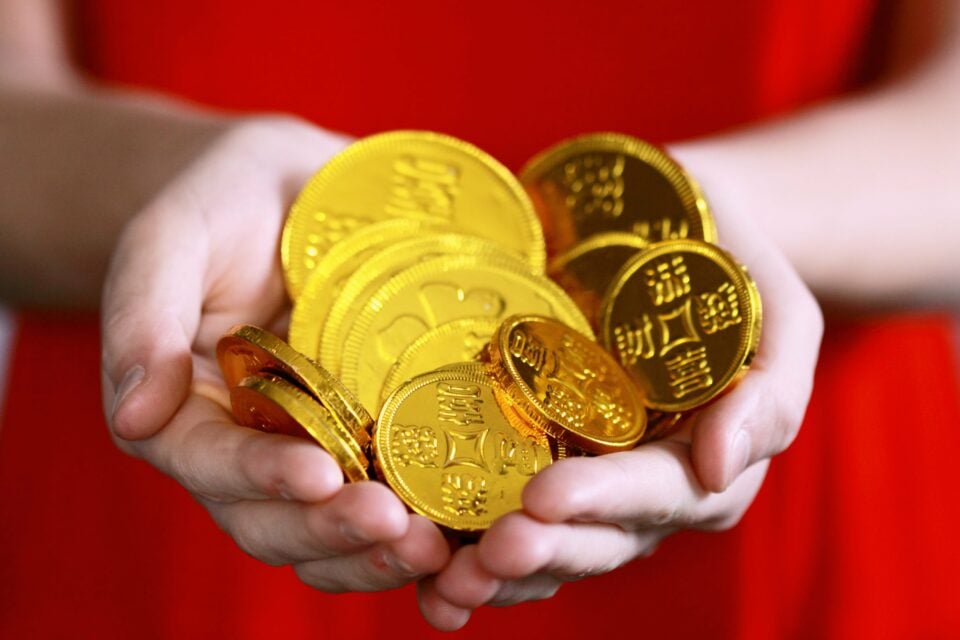 For one of the zodiac's most ambitious and disciplined signs, the result could not be otherwise. Among the possible lucky Charms for Capricorn are the powerful Chinese coins that can transform your financial life. See how they work.
2024 predictions are out
Discover the stars predictions for new year!
Lucky Charms for Capricorn: the Feng-Shui coins
---
Known as lucky coins by Feng Shui, the Chinese coins are one of the lucky charms for Capricorn. As one of the signs that most value wealth and material goods, this will be an essential item for attracting prosperity and success in the professional sector.
Chinese coins are often used as protective charms and a way to make a fortune quickly – not bad, right? Its circular figure refers to the air element and alludes to the sky, while the square in the center represents the earth.
Usually these coins are used in sets of 3 or 7 units (lucky numbers), joined by a red ribbon, which represents fortune and acts as an activator for positive energies. Never collect 4 coins, as this will attract difficulties to your projects.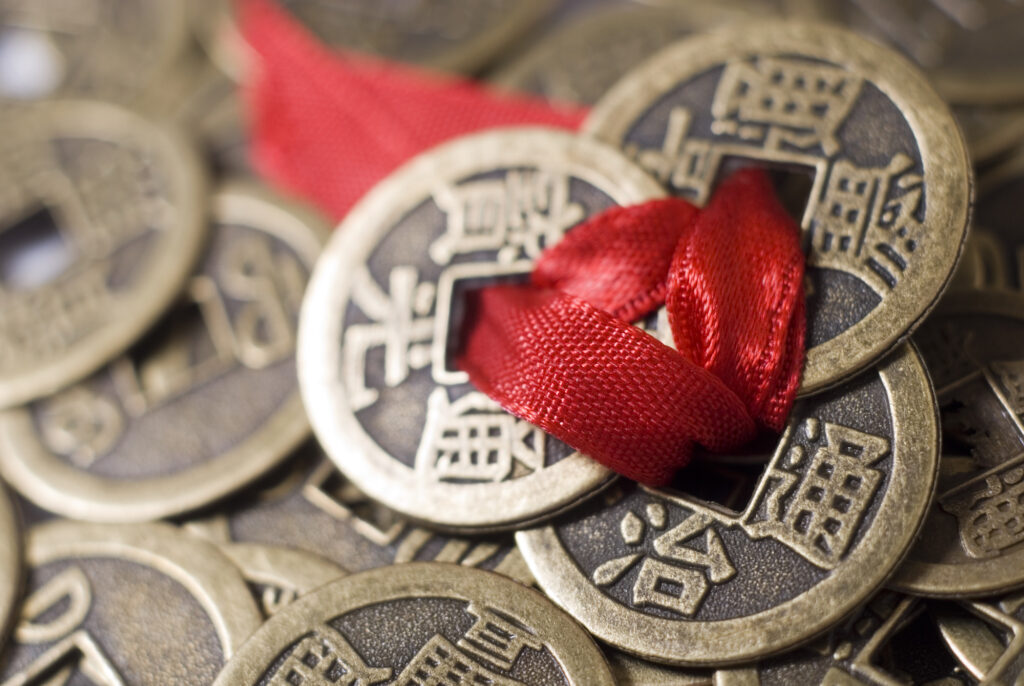 Accessories
Although it is targeted at specific environments and places, many people carry it in a necklace, inside a wallet or in a pocket. A single Chinese coin as a personal object attracts success, money and prosperity.
You can also tie 3 coins with a red ribbon and put them in your wallet whenever you leave home. This should attract more luck to your life.
Decoration
It is best to have Chinese coins as part of the decoration or strategically placed at some points of your home or business. At the company you work for or own, tie 7 Chinese coins with a red ribbon, leaving the Yang side facing up (the side where the Chinese characters are), and place them near the cash register, safe deposit box or other place where you receive your income.
At home, to protect your savings, hang 7 coins tied by a red ribbon on the door handle. The Yang side should be facing inward, and Yin facing the street.
Tying 5 coins and putting them in the door handle destroys spells directed at you and protects you from negative energies. Another option for using Chinese coins is to spread several of them across your most important files, documents and items.
Other Lucky Charms for Capricorn
If you want to earn and keep money this year, you already know that Chinese coins support you well. Other amulets to increase this power and create protective shields and good luck are:
Incense sticks: myrrh, rue and cypress leaves;
Animal: crow and crocodile;
Numbers: 6 and 8;
Planet: Saturn;
Plant: cypress, hemp and thyme;
Symbols: turtle and key.
Know more about Capricorn' s character and personality traits >>
Looking for Lucky Charms for another sign?
You may also like:
---