Crystal Horoscope for December: gems know it better
---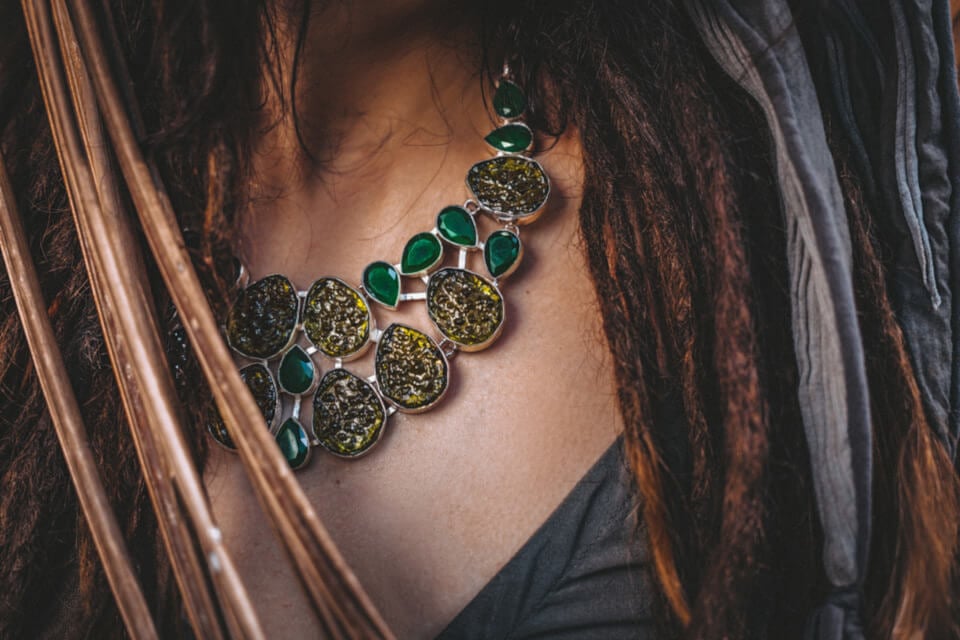 The Crystal Horoscope for December is under the energies of the Sun in the optimistic Sagittarius, with the strong energy that will last for the next twelve months, of the lucky planet in the pragmatic and grounded sign. Yes, Jupiter is moving to Capricorn, and that results in a collective shift in what concerns individual and community priorities.
This month promises reflection, but a pragmatic one that leads to action, and that action must be ruled by our own wishes and desires, of self-love and comfort with that independent person inside each one of us. It may even help you reflect on your romantic and material desires and on what you really wish for your journey.
According to all of that energy around, we paired each sign to the perfect crystal to successfully overcome your challenges of December. Remember, this is not the wrap up of 2022, but the preparation for a new cycle, and you need to gather the best energy to this moment of your life. 
Receive all our tips by email!
Love Astrology? Subscribe Now and Receive Exclusive Content!
Crystal Horoscope for December by Your Sun Sign
---
Find out your Crystal Horoscope for December and boost the type of energy you need to make the most out this month. It will be a strong month for everyone, therefore focus on the high vibrations and good energies of every astral moment. We can always make the best out of it!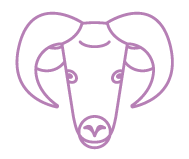 Aries: Bloodstone
Aries, you are probably feeling tired by now and the Crystal Horoscope for December is definitely important for your energy this month. After an exhausting November, with a lot of demands, maybe the show up of some health complications, and loads of things asking for your attention, life will require that extra mile from you. It's not time to rest yet. 
The good news is, if you are able to gather all your energies and work for a few more weeks on your projects, success and celebration are definitely waiting for you!
Consequently, to help you with the necessary energy for all the hard work and professionalism, the Bloodstone is perfect for you this month. Did you know it was used by the Ancient Greeks' athletes to boost energy, endurance and resistance? Exactly what you need now, right?
Usually you have unlimited energy and the best ideas for activities, projects, new things to put out there, but a lack of grounding to take it until the end. Therefore, you need to grounding energy in your life. Bloodstone is perfect because its energy is not scattered but stable. 
Stability and structure are the words for your month! Keep your bloodstone with you and enjoy it.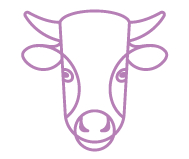 Taurus: Kyanite
Dear Taurus, the Crystal Horoscope for December has some surprises for you! 
You love stability, order, structure, rigid values, right?
Well, December is about to shake out your life. Are you ready? You probably aren't but it doesn't really matter since this energy will impact you no matter what. 
But you can relax, it's not like the structures of your life will fall down and you'll be lost or feeling insecure, it's exactly the opposite. Do you know that dream you have been silently feeding? A trip, a new course, move to a different town, are just some examples. You'll finally get the vibes you need to make it happen. 
In case the first thought that popped up in your mind was about monetary resources, there is some more good news. The energy of optimism to follow your dreams will also be present on the finances aspect of your life. A little bit of organization with setting goals is the key!
Therefore, our suggestion is that you use the Kyanite! This incredible crystal is a-m-a-z-i-n-g. It doesn't accumulate negative energy, so all those Taurus fears about change won't be stuck near you. It also gives you the energetic protection you need to go beyond your comfort zone. In case you are going through some monetary constraints, you can also use green aventurine to boost abundance in your life!
Kyanite is known for aligning all of our chakras instantaneously. You'll need it!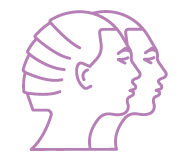 Gemini: Jade
Gemini, go get your jade! The energy of December will follow the last events of your life, and bring you to a point of culmination by the end of the month.
The focus of your life right now is the different bounds you have created in the last couple of years. Or the ones you haven't! Especially, your romantic life might be going through a major shift. It can be a breakup, a new relationship or just a whole new vision of the role of a relationship in your life. Pay attention, because it's happening! 
Either in the love aspect, friendships, work relationships, it's a time for reviewing and rethinking it. More than breakups on your horizon, it's a time for renegotiation. The idea is most of all, that you go in the direction of balance, which is exactly the energy jade brings into our lives!
During the process, you might feel sensitive, and jade will be there for you, working to restore your physical, emotional and intellectual bodies. Remember to stand for yourself.
By the end of December, the universe might require you to face that one thing you have been avoiding. Work on your balance with jade so that you get there ready for it.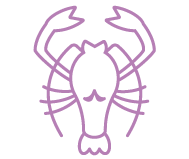 Cancer: Moonstone
Cancer, moonstone is always one of your favorite gems. Of course, you are so connected to the moon, it would have to be your stone. But why is it also indicated for December?
We have good news for you, December will be all about love! Well, December and the next twelve months. If you have been longing for a serious relationship, for true love in your life, remember it is about to arrive. 
Things will start to work out for you, and if you feel that love is not the area in focus of your life right now, this energy works for any kind of partnership, so it can also be work, friendships, cultural activities. And you'll find love in all of them.
The moonstone, by calling your free spirit to your journey, that one you try to from the world, will allow people to see you as you are, and you'll find out how that is the key to love. 
The full moon of this month will also reveal that side of yourself you have such a struggle to look into. By meditating with the moonstone, you'll feel more comfortable with those shadows you want to ignore.
Smile, the Crystal Horoscope of December is great for you!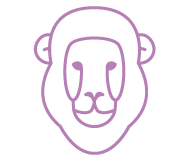 Leo: Lapis lazuli
Dear Leo, we need to talk. We know how great you are, but we have to tell you something, it's time to prove it. And we have a secret crystal to help you with that task.
You have loads of capacities you have been acquiring all through your life, but it's time to focus and find out how to put it in the world. 
Whatever you do, you like to it right, to do it in a beautiful way so that everyone can see it. So why haven't you been doing it? Well, December is your chance to work on that. The energy of the universe will help you, by broadening your vision of opportunities, but be careful and realistic.
Lapis lazuli is the crystal of arts, that can help you learn how to put your art in the world, and of royalty, doing it in the perfect and glamorous way you love so much. But it's also the stone of self-mastery and you definitely need it if you finally want to get your dreams to come true.
Going through all this process will require your clarity, and lapis lazuli is the perfect crystal to help you clear your mind. Let's face it, you already know it's time to shine, and you are ready to go all the way to achieve it.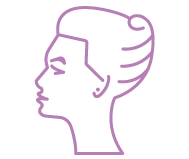 Virgo: Blue Topaz
Communicating through words, whether written or spoken, is part of your magic. It's time to use that for yourself, Virgo, and the crystal blue topaz, the stone of the writers will help you.
This time you don't want to write for the others, but for yourself. It's time for you to focus on your home and career but in a different way. Calm down, it's not a time for hard work, not yet.
During December, you'll want to be connected to your feelings most of all. You need to find out where you want to go, how you want to go, and which gifts you want to use to walk that path. 
You are one of those who need a stable foundation in life, so use your communicating skills to communicate with yourself. What are your true wants and needs? That is the question you need to answer. Talk to yourself, write to yourself. We all know how much you love organization, so it's time to organize your feelings.
Blue topaz will help you not be so hard on yourself by boosting your self-esteem, giving you a sense of quick learning and calming your emotions. If you are into meditation, that is also a way of communicating with yourself (ok, one of the best ways to do it!) and this crystal is one of the best to meditate with.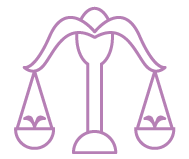 Libra: Amethyst
Hello, dear Libra! Have you been partying a lot in the last months? You probably did, and you are so used to do it, you have been feeling weird with the need to stay with yourself.
Well, it's the time for you to evaluate what feeds your soul and what you are doing as a mere way of escapism. In that process, you'll be dragged to your home environment, to be with yourself and rethinking familiar and foundational structure in your life.
It can be a challenging time and result in big changes if you come to realize the life you have right now is not fulfilling you. By the middle of the month, that energy will be pace to pace with new energy to go out and be with the others. Do it in a consciously way. 
To do so, keep an amethyst with you. It helps us set free from the vicious in our lives, and sometimes some of our social routines can be part of those patterns we struggle to change, so it will be a must for you this season. 
It helps you open your crown chakra and finding answers. It's important for everyone, but for those who have family heavy stories, or a lack of sense of roots, it will be crucial to face all the information coming to your life by this time. Breathe in, breathe out, you can do it!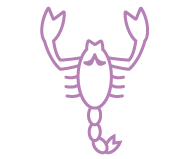 Scorpio: Onyx
Scorpio, the Crystal Horoscope for December is here to let you know you'll have the chance to dig deep into your soul, as you love so much, with the help of Onyx to bring you back to the life as soon as you stop going through everything for the 20th time!
December will bring back emotions connected to your past, systems of beliefs you have been living by, patterns of thoughts you insist on repeating. It's time to analyze how those things coming from the past are affecting you in the present, and Onyx is the crystal for stomp out negative patterns of ourselves! 
It will also give you the protection you need to go through December and all the encounters this month brings. Meditate with it in order for you to learn how to step boundaries and not carry everyone else's problems.
You know how to deal with your chaotic shadows, but you're not so good with dealing with the changes this month is about to bring. Keep an Onyx stone with you in order to live it smoother.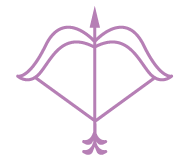 Sagittarius: Chrysoprase
How much has your life changed in the last 12 months? Have you stopped to look back and realize how much you achieved? You were the lucky one, with Jupiter aligned with your Sun, you have been experiencing exponential growth.
The good news is… the good luck will continue. The energy for the next months is positive, bringing abundance and love into your life. You'll feel a boost on your finances, your luck and your fortune. We are not telling you you'll win the lottery in December, but in the next months, you'll for sure see a positive tendency on this aspect of your life. 
To boost this positive energy, and because we know many Sagittarius still holds back some insecurities and it's time to remove it all, this is the month to carry a Chrysoprase with you! 
This crystal is of good fortune (you'll be expanding it even more) and helps to remove any inferiority feelings you still carry with you. Since all of your relationships will also see a boost, this stone is also perfect for healing any piece of broken heart you are still carrying from your past. It's time to enjoy life, just do it to the fullest.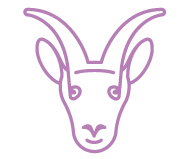 Capricorn: Ocean Jasper
Friend Capricorn, we want to give you a virtual hug for all the courage you had to take to go through the last months. 2022 wasn't easy for you since it was time for endings and the conclusion of a cycle. All that process can the painful, even though necessary.
To help you manage all the negative energy still floating around you from the last month's experiences, use an ocean jasper crystal. It will help you get in tune with the state of joy that is about to start.
The lucky Jupiter is finally in your sign again, 12 years later! Do you know what that means? A new cycle for you, a new life, one of the best years of your life ahead of you. And to boost that energy, you want to hold an ocean jasper in your contemplative and meditative moments.
Welcome, this new stage with happiness. Remove the negative thoughts that are still holding you back, and not only experience happiness in a material plane, with this crystal, work on your spiritual expansion as well. We can't wait to see you having such a great moment in your life! 
Take really good care of you in December, love yourself, take care of yourself, get your crystals and get ready for a blessing time.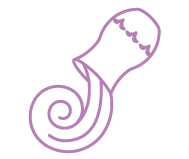 Aquarius: Tree Agate
Well Aquarius, is that one year of your life to face the end of a cycle. Don't worry, you'll be just fine. But we won't lie to you, it's going to be a challenging year.
To help you go through it, Tree Agate will be a great help during the month of December. It promotes the positive attributes of trees, essential to go through the storms of life. It will help you remain calm, rooted and logic.
But take it easy, the changes won't come all at once! December is the month to reflect on the processes, things, people that are just blockages in your life. Dedicate time to yourself, ground yourself strongly with tree agate, and you'll have more clarity about the ties you need to cut off.
Most of all, the message is: for once, Aquarius, take care of yourself in the first place!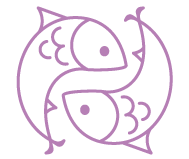 Pisces: Sodalite
Pisces, this is the time for you to review your accomplishments for the last months. And from there start creating new perspectives. Although it's a good time to project your future, you'll need to feel safe and protected in order to have the confidence to do that. 
Sodalite is one of the crystals of Jupiter, and since this planet is moving and affecting everyone's life for the next 12 months, it will be important for you to project your year. By helping you organize your emotions and feelings, it will make you feel that safety you need right now. 
December will be quite smooth for you, with opportunities though. These opportunities might be in far away relationships, work connected with the media or networks. Since Sodalite is also a crystal of communication, it can help you explore those options.
December is always a strong month since it's time to wrap up this year and prepare for a new one. Also, the change of energy of Jupiter will bring swifts for everyone and for some of us quite strong. Use this guidance of Crystal Horoscope for December to make that change smoother.
---
You may also like:

98.1% (1312)
---