July Horoscope 2021: the complete predictions
---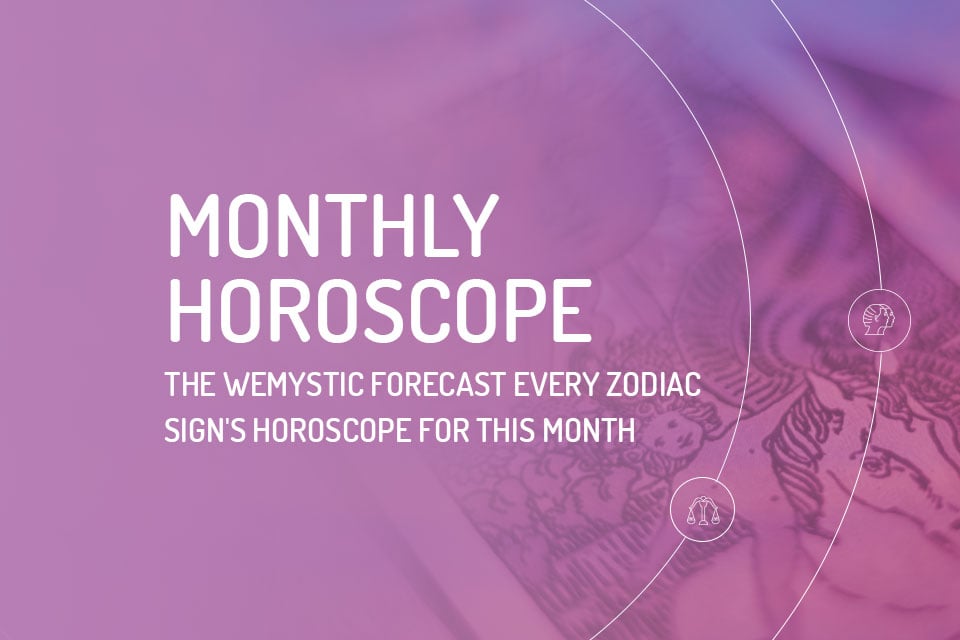 Monthly horoscope july 2021
Among the highlights, we have the beginning of the month tense, due to Mars and Venus activating the great square of the year, Uranus and Saturn in the fixed signs. And a little confusion, due to Mercury squaring Neptune.
Jupiter and Saturn, both retrograde, favor taking care of what is already in progress, or temporary projects. Mercury will enter Cancer, Venus in Virgo, and the Sun in Leo in the middle of the month, will bring new energy.
See the advice for your sign. At the end of this page, the complete article with all the astrological aspects of July. And, the phases and signs of the Moon, with tips and advice.
Pick your sign below
Empty Course Moon in July 2021
During the LVC results do not come out as expected. During this period it is best to take care of routine and everyday activities. Large purchases, business deals, and final decisions if possible are best postponed to avoid regrets.
05/07 (13:57 – 22:24)
10/07 (13:10 – 21:21)
12/07 (Jul 12, 9:29 – Jul 13, 5:30)
15/07 (3:46 – 11:32)
17/07 (8:03 – 15:38)
19/07 (13:30 – 18:08)
23/07 (13:34 – 21:12)
30/07 (16:38 – 17:08)
Astrological Aspects in July 2021
Waning Moon in Aries on July 1
Mars square Uranus, and in opposition to Saturn, 02/07
Mercury in Gemini squaring Neptune in Pisces, until 08/07
The month begins with difficult and tense aspects. We will see in more detail the advice and tips in the weekly horoscope. In general, as it begins with a Waning Moon, the lunar phase favors accumulating resources and energy.
Mars and Venus, until the 8th, will activate the great square of Uranus and Saturn, the same one that is causing all the collapse and instability since the end of last year. Mercury squaring Neptune, brings us more risks of contamination, by frauds, mistakes, misunderstandings, and distraction. Redouble your caution.
Balsamic Moon in Taurus on July 5th
This phase three days before the New Moon reveals the feeling of lack and scarcity. So it is valid to fill the inner with spiritual meanings, and values. This phase opens the sensitiveness, and favors the gift of sensitives, dreams, signs, and omens of the future.
New Moon in Cancer on July 9th
Cancer is the sign of sensitivity, love of home, and that favors closeness to the most intimate and dearest people. This sign awakens consciousness for the soul and all psychic feelings. There is fluency in imagination, receptivity, and greater sensitivity to instinct.
Mercury in Cancer in 11/07
Mercury in Cancer, brings greater intuition, sensitivity, delicacy, and subjectivity in the way of thinking, and expressing what you think with feelings. The talents of people with emotional intelligence become evident.
Crescent Moon in Virgo, Mercury in Cancer trine Jupiter in Pisces and Venus conjunct Mars in Leo, on July 13th
The Moon in Virgo favors choice, curation, discernment, and organization. With excellence in what you do. The urge to criticize and judge will be tempered by Cancerian compassion, and abundance of generous love from Jupiter in Pisces.
This week will be very fertile in prosperous results. Days of luck and spiritual protection. With answers, signs, and results of blessings and rewards, to those who vibrate in a higher tune.
Venus conjunct Mars intensifies passion, acts assertively toward goals, with aggressiveness, and brings ups and downs of mood. There will be a greater chance of conflicts, and rash actions, due to strong emotions. There is an increase in sexual attraction, magnetism, and even domineering and authoritarian attitudes.
Moon ¼ Crescent in Libra and Sun in opposition to Pluto on July 17th
Phase in which it will be more favorable to invest in love. Self-love, for your works, and for the world. It is the best time for understanding. The Crescent phase favors efforts in undertakings, to invest in projects, actions and relationships. Putting into practice actions in the face of challenges. This is the time when we lay the firm foundations for a successful outcome.
The Sun in opposition to Pluto can incline to impulsiveness, and desire for adventure. It also favors closing situations, in a definitive way.
Gibbous Moon in Sagittarius and Mercury in Cancer sextile Uranus, on July 20
The Moon in the sign of Sagittarius today inspires us to find some inner freedom, to discover new possibilities, and to plan future trips. The astral favors generosity, and rising above difficulties with good humor. In the Gibbous phase, it favors launches and exposure of whatever you want greater scope.
This Moon at its best inspires you to seek a philosophy of life, perhaps different from what you have received from family, or community, but one that truly welcomes true needs, and a more authentic life. This is the advice of the Moon sextile Saturn, and Mercury sextile Uranus.
Venus in Virgo on July 21
Sun in Leo and Venus in opposition to Jupiter on July 22nd
The Sun enters Leo, happy astral new year! This sign inspires awareness about the importance of expressing oneself creatively. There will be a love of pleasure, games, and play. More joie de vivre and romance.
Venus in opposition to Jupiter brings loss of control in seduction, and physical attraction. Also, more difficulty in controlling spending and desires.
Venus in Virgo will bring out the gifts and talents of disciplined, trustworthy people. The negative side is excessive criticism.
Full Moon in Aquarius on July 23
The Full Moon will bring revelations, and results about everything you have invested in the cycle. The emotional peak occurs, and overflow of feelings to anyone who is hanging on by a thread. It is not the best time to judge and decide. Wait three days and there will be lucidity and perfect discernment.
Mercury in Cancer trine Neptune in Pisces on July 24
Mercury makes a trine with Neptune. This brings a bit of dreaminess, delicacy, generosity and empathy. Neptune is the potential to transcend ego limitations and blocks, toward unconditional divine love.
It favors art, creativity, advertising, music, and culture. As well as, philanthropy and social causes. It brings luck in business and prosperity. On the other hand, it leads to alienation and escapism. It depends on the dimension in which the person chooses to vibrate.
Mercury in Cancer in opposition to Pluto, on July 25th
The dark side of this aspect is the tendency to irony, stubbornness and presumption. There is above average power of persuasion. Try to channel this energy into deep research and activities where precise intelligence and investigation are desirable.
Disseminating Moon in Pisces on July 27th
The Moon conjunct Neptune which increases dreaminess, idealism, sensitivity and romanticism. There will be more empathy, and compassion. A good time for giving and receiving help. The sextile with Pluto will support situations of rebirth, recovery, after a difficult period.
Mercury begins its phase in Leo from today. This will bring extroverted expression to communication, and thoughts. There will be a tone of pride in expressing oneself, and greater vanity in exposing one's talents, gains, and successes.This positioning that favors frankness and sincerity, and also, a lack of tact. This could hurt more sensitive people.
Jupiter in Aquarius on July 28
Jupiter returns to Aquarius, retrograde, may reveal reversals and changes in travel, international and study situations. Don't worry, when it returns to direct motion after October, there will be an opportunity to set things right in a definite way. Now will be a time for improvement and revision.
Mercury in Virgo and Mars in Leo in opposition to Jupiter on July 29
Mars is in opposition to Jupiter, this can reveal rashness and increased risk of accidents. Acting on impulse and hastiness could result in problems. Become aware of excess anger and energy, and channel it into moderate physical activities.
Moon ¼ waning in Taurus on July 31
The most favorable phase for accumulating and preserving resources.
You may also like:
---